CD Review: The White Stripes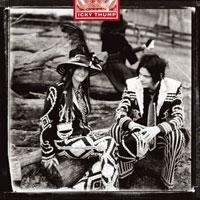 Icky Thump Third Man/Warner Bros.
---
Music ••••½ Sound ••••
Jack and Meg White continue to gather no moss. The leadoff title track Cuisinarts proto-Zeppelin sludge, '60s keyboard stabs, rap-a-tat vocals, and even Yes into the Stripes' patented, well, folky thump. "Conquest," a cover of the torrid 1952 Patti Page hit, features Jack's guitar in a death-spiral duel with a mariachi trumpet. Bagpipes and mandolin take center stage on the twisted Scottish yarn "Prickly Thorn, but Sweetly Worn" and continue through Meg's helium-vocaled tripfest "St. Andrew (This Battle Is in the Air)." Her relentless cymbal rides (hello, Alex Van Halen!) juice "Little Cream Soda" while Jack's ax channels the chug of Heart's "Barracuda." The only truly laid-back moments come in "300 m.p.h. Torrential Outpour Blues," an acoustic-oriented "Astral Weeks" nod for the now generation. Nothing icky about that.
more Entertainment reviews Back to Homepage What's New on S&V
WHERE TECHNOLOGY BECOMES ENTERTAINMENT