CD Review: Perahia Plays Bach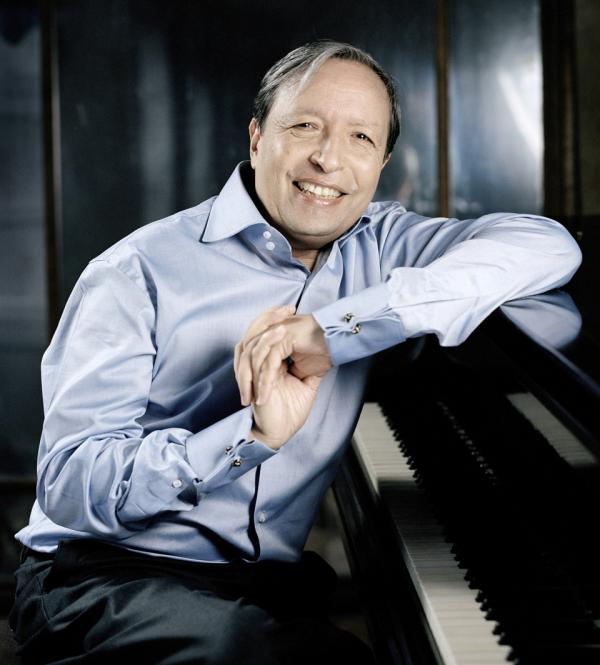 Murray Perahia's recordings of Bach's Keyboard Concertos, originally released from 2001 to 2003, have now been reissued in this specially priced Limited Edition three-CD set (with a new essay by Jeremy Siepmann) — and if you missed them the first time around, do not make that mistake again.
This generous collection, featuring the acclaimed Academy of St. Martin in the Fields conducted by Perahia, includes the Keyboard Concertos Nos. 1–7 (BWV 1052–1058) as well as the Concerto for Flute, Violin, and Harpsichord, in A minor (BWV 1044), the Brandenburg Concerto No. 5 (BWV 1050), and the Italian Concerto (BWV 971). And simply put, it's a reference version for those who like their Bach keyboard works on a piano.
Perahia gets to the heart and soul of this extraordinary music — without compromise to the intricacies of its structure or the demands of its execution. Granted, these recordings won't conform to some people's sense of musical correctness. Bach wrote these works for harpsichord, and listeners who prefer period instruments will no doubt continue to choose to hear them performed that way. But only a diehard traditionalist could deny the ebullient spirit, dance-like forward movement, shaded textures, and subtle balances that Perahia coaxes from his superb Steinway concert grand.
What further distinguishes these performances is the warm, clearly articulated sonority of the 2-channel recordings, made at Air Studios in London's Lyndhurst Hall by producer Andreas Neubronner — who would go on to oversee the award-winning Mahler multichannel SACD cycle by Michael Tilson Thomas and the San Francisco Symphony. Performers often return to Bach's music for its purity and discipline. Listeners can return to this set for the same reasons, and for the sheer delight of the performances and the sonics.
Born in the Bronx in 1947 to parents of Sephardic Jewish origins (who had emigrated from Greece), Perahia has an affinity for Bach that's of special interest here. The backstory begins in 1991, when a paper cut on Perahia's right thumb nearly ended his career. The cut became infected, so he took some prescribed antibiotics — stopping after only a few days, as he thought the injury had healed. A few weeks later, the thumb swelled up again. An operation to remove scar tissue brought temporary improvement, and Perahia was able to play again. But the swelling returned a year later, and the pianist — whose career had been largely focused on the Classical and Romantic works of Mozart, Beethoven, Schubert, and Chopin — reconnected with the supreme Baroque master. Incapable of actually playing the piano, Perahia used his time to listen to recordings of Bach's music and to examine his brilliant counterpoint and harmony from the scores.
After surgery to remove a bone spur, Perahia returned to performance in 1997. His intensive study of Bach resulted in a landmark 2000 release of the Goldberg Variations. Following quickly in 2001 was the first set of these Keyboard Concertos. Perahia's down time with Bach had given him a new appreciation of the composer's genius.
As he told the London newspaper The Daily Telegraph in 2008: "I think that Bach is the essence of music, that Bach — through his logic and through his comprehensiveness — made every note follow the next so inevitably, and at the same time with so much surprise, that he influenced the rest of music. Nobody could compose really the same way once they had been exposed to Bach's music."
Despite the fact that the hand problem has continued to plague him sporadically, causing further cancellations followed by triumphant returns, Murray Perahia has secured his place in the annals of classical music performance and recording as a titan of the keyboard. This three-CD set provides ample evidence of that, and Bach himself would no doubt approve.