Bringing Back Victor Records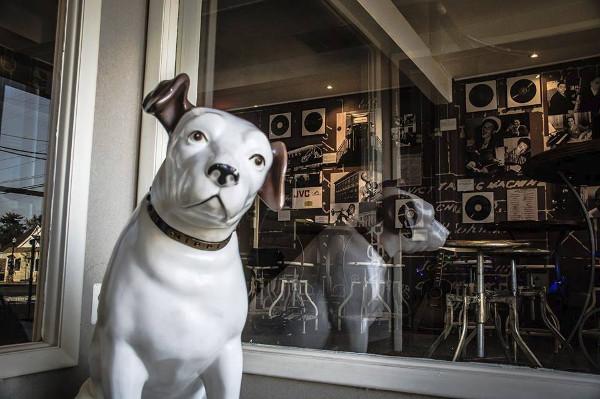 15 Minutes with Graham Alexander, President, Victor Corporation of America
Graham Alexander is a talented musician but he's also an entrepreneur, historian, and music-label exec who has undertaken the enormous (and laudable) task of resurrecting Victor Records, the iconic brand that dates back to the earliest days of recorded music. We're talking the label that recorded the likes of Sergei Rachaninoff and forged an exclusive recording deal with the legendary opera singer Enrico Caruso. More than that, Alexander has created a delightful live-performance space called The Vault in the small town of Berlin, NJ, about 20 miles from Center City Philadelphia and even closer to the site of the original Victor Talking Machine Co. in Camden. The venue is unique in that it's home to the official Victor Records archive as well as an assortment of historical artifacts and memorabilia dating back to the earliest days of recorded music. We sat down with Alexander to learn more about his multi-faceted operation.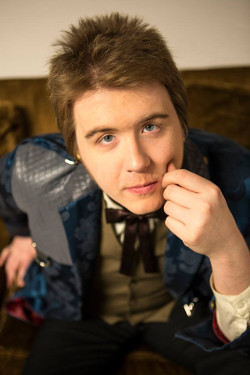 S&V: We need to go back to the Nineties to tell your story. Talk about your musical influences and boyhood fascination with the historic RCA "Nipper" Building on the waterfront in Camden, NJ, home of the Victor Talking Machine Co. at the turn of the 20th Century and later RCA Records.
Graham Alexander: I actually never knew it as the RCA building since I was born in 1989 — it was already the GE building at that point. Locally though, everyone I knew called it "The Victor Building," which was misleading because there were at least five Victor-built buildings on the Camden waterfront. I knew it as Victor because in the '90s the Victor Victrola was a hot antique market item — every house had one again! So it seemed there was a revival in public interest.
My earliest musical influences came from the Victor Victrola and my grandparents — one was a singer in 17-piece big band, the other a folkie — my mother, who loved R&B and hip-hop, and my father who was (and still is) a singer/songwriter and bass player. My parents divorced in the mid-to-late '90s, so I spent a large amount of time with my grandparents on my mother's side who had a beautiful Chickering Parlor Grand Piano and a Victrola phonograph.
S&V: So a couple decades later you came upon an opportunity that ultimately led to the acquisition of several iconic brands. Tell us about what I imagine to be an exciting expedition.
Alexander: In short, I saw the music industry break — and watched a beautiful model that had given careers to a lot of musicians and writers absolutely collapse. When I was working on my first album [Graham Alexander, released in 2011], I had interviews at two of the three remaining "major labels" and quickly learned that, while they really liked music, they focused most of their attention on safe bets and back-catalog releases. Who can blame them? If I owned the rights to Pink Floyd's The Wall, I'd reissue it on tree bark, too. [Editor's note: Visit victorrecords.com/hismastersvoice, for more on this subject and Graham's unique perspective on the music business. Also see this video interview.]
I turned down any offers and became determined to redesign the industry into one that took its music development money from another source: hardware. Manufacturing of home audio was the backbone of the entire industry at the birth of the music industry and, with the vinyl boom of the last 10 years, this system made a whole lot of sense.
Victor was always on my mind when I worked on Broadway in NYC as a musician [he was a cast member of Rain: A Tribute to the Beatles in 2010-2011 and a musical director and cast member of Let It Be in 2013]. I had heard the Victrola label was up for sale so I bought it and slowly began to revive Victor as a whole by moving in on and acquiring brands related to the original company. The Victor Company managed to acquire virtually all of the original brands associated with Victor's first 50 years in Camden, including, but not limited to, His Master's Voice, Camden Records, Little Nipper, Victrola, Bluebird Records, and Victor. We then began to manufacture and press records, opened a music venue, and continued to run Victor Studios…and the rest is still unwritten.
S&V: Tell us how you parlayed these wonderful brands into the new Victor enterprise, including their new home at The Vault Of Victor Records in Berlin, NJ, an intimate live-music venue that, uniquely, doubles as a museum…
Alexander: So our first order of business was opening Victor Studios, which we did in 2013 in Haddonfield, NJ (Camden County). Then, in 2015, we opened The Vault Of Victor Records. We needed a place to store the archives of the company and we wanted to be able to open that archive to music fans and researchers. On top of that, we wanted a cool intimate live music venue for showcases and Victor artists and album releases. [Editor's note: A collection of historical artifacts and memorabilia associated with the original Victor are also on display.]
Education and brand awareness is a major component of it all: There was not a single definitive book or online source of any meaning about Victor. Almost everything you will read about Victor online is incorrect. It's quite disturbing!
S&V:Tell me about Victor's artists…
Alexander: While I'm pretty biased in saying we are working on new releases from myself, Graham Alexander — hey, that is my name! — we have recently released some beautiful music from jazzer Greg Farnese and singer/songwriter Ben Arnold, who is currently touring his Victor release Sunday Morning Meltdown in Europe). We are working on signing two more national artists by the end of the year (2018), which will coincide with the new Victor Holiday Season catalog!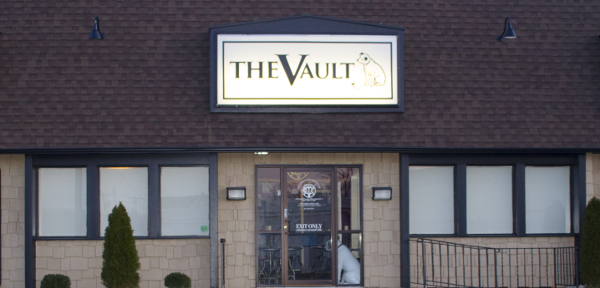 S&V: Let's focus on The Vault of Victor Records for a moment. Is it accurate to characterize it as the face of — or umbrella for — the new Victor? How did this performance space/museum come into being and how do you use it to promote your other entities?
Alexander: I wouldn't call it a face or umbrella, but it has been important to have a physical manifestation of the company on a smaller scale, as we build a new larger facility. When we open our new headquarters in 2018, The Vault Of Victor Records will remain, but it has always been a satellite of the Victor brand itself as opposed to the other way around. The Vault Of Victor Records became a place — the epicenter — that represents the Camden area reclaiming its music industry throne. Camden is the birthplace of the music industry and with no definitive books on Victor, or films, or even websites, having a physical presence is important. It was disturbing to us that most people in the area had no idea Victor signed Frank Sinatra, purchased and designed Abbey Road Studios, and invented the vinyl record — all from Camden NJ.
S&V: I'm fascinated by the actual vault just off the stage in the performance space. Tell us about the archive it houses and how it came into being.
Alexander: The Vault Of Victor Records' [literally an old bank vault], is really cool. It holds 10,000 or so masters, test pressings, lacquers, etc. and tons and tons and tons of corporate papers, film negatives, all part of the archival department of Victor Music Group.
A lot of our acquisitions came from former employees, private collections, or were simply inherited from takeovers. Some of the coolest stuff there: Presidential speech masters, the master lacquer of the first sounds of war ever recorded, unreleased Rachmaninoff recordings, and blues and jazz takes that were never issued. The list goes on and on and on and on.
S&V: Are those first sounds of war from World War I?
Alexander: They are! "Gas Bombardment" was recorded by Fred and Will Gaisberg, two pioneers of recording that go all the way back to E.R. Johnson's workshop and the first disc records in Camden, circa 1896. Fred would eventually purchase and help design Victor's HMV Studios in London (later and better known as EMI Studios and then Abbey Road Studios). He is also well known as the "grandfather of record producers," having worked for Victor alongside Emile Berliner. Anyhow, the two brothers were sent to France to record the first sounds of war and successfully recorded "Gas Bombardment." Tragically, Will passed away weeks later due to complications of illness (exacerbated by mustard gas) and the recording was never issued by Victor in America. We have the master of this recording in our company vault at The Vault Of Victor Records.