Blade Runner 2049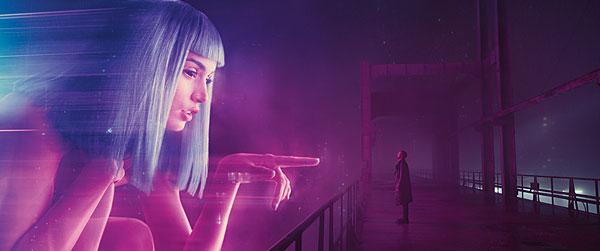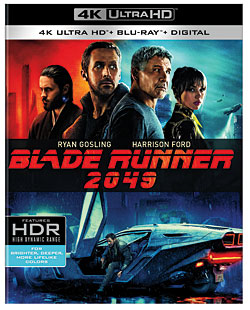 The new story is set three decades after blade runner Rick Deckard (Harrison Ford) went on one last job to "retire" a group of rogue replicants, synthetic people created by the Tyrell Corporation as slaves who are prone to turn on their human masters. More refined, more reliable versions have since been developed, by a far more sinister conglomerate. Business is good but could always be better… if only there was a way for replicants to reproduce on their own. Young officer K (Ryan Gosling), meanwhile, is tasked with ridding the world of any remaining problematic old-school replicants, but a series of shocking discoveries in the course of his duties sets him on a far more dangerous path.
Following stellar praise for his past work, director Denis Villeneuve was given tremendous freedom to create his Blade Runner, and the sights and sounds he has given us here are utterly mesmerizing. The movie is also much too long, languorous in that Kubrickian sort of way, and victim to the common sci-fi trap of thinking that its simulated technology is much cooler than it actually is, a pitfall nimbly avoided by the original.
Shot digitally by sometimes collaborator Roger Deakins (Sicario, Prisoners), Blade Runner 2049 arrives with a pristine Ultra HD 4K master. The fine, stable clouds of dust, or the organic way a stress-inducingly dense cityscape reveals itself through rain beg the question, why can't every movie achieve such clarity? Behold too far more understated elements, such as the faint pattern of a leather jacket or a silk kimono, the cragginess of a familiar face late in the game, or the translucence of a virtual girlfriend in a variety of environments. The 2.4:1 image is a worthy showcase for the wondrous production design and state-of-the-art special effects realized on an epic scale. Shadows are employed extensively, with enhanced drama born of high dynamic range, while the color palette is successfully bleak, sometimes downright eerie.
We're informed that 7.1-channel Atmos is the audio format recommended by Villeneuve, but the underlying Dolby TrueHD does not disappoint: From the first boom of the percussion, this is a mighty track with substantial low end, including the musical score by Benjamin Wallfisch and Hans Zimmer plus ample gunshots and explosions. Surround activity is clean and precise, with seamless phasing between channels. Gentle echoes are thoughtfully sustained, while nuances such as room tone are well preserved.
The bundled Blu-ray contains all of the extras. A trio of prologues—one animated—is set in three different intervening years, starring members of the movie's cast. That eclectic assemblage of actors is highlighted in one of the two substantive featurettes, the other exploring the creation of 2049's distinctive look. There's also a gallery of rather slight promotional clips, a letdown for such a potentially momentous sequel.
Blu-ray
Studio: Warner, 2017
Aspect Ratio: 2.40:1
Audio Format: Dolby Atmos / TrueHD 7.1 core
Length: 164 mins.
MPAA Rating: R
Director: Denis Villeneuve
Starring: Ryan Gosling, Harrison Ford, Robin Wright
The 1982 science-fiction opus Blade Runner remains an undeniable visual spectacle that fired the imaginations of many a viewer. While neither a bona fide critical or commercial success upon debut, it visualized a Los Angeles of the future beyond anything we'd seen before and set the stage for endless fan speculation that has led to five different studio-sanctioned cuts thus far. The sequel, 2049, was released to much of that same indifference. Thirty-five years coming, it still failed to generate a response befitting a cult franchise of this magnitude.