Black Hawk Down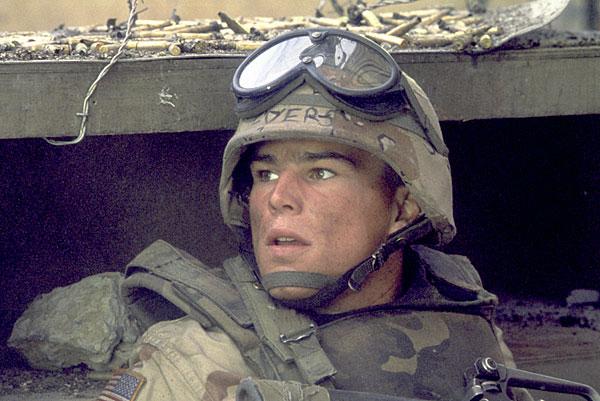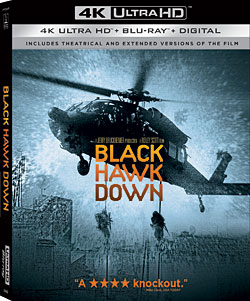 The Ultra HD disc's native 4K/HDR10 video transfer reportedly involved a remaster made from the original camera negative and looks absolutely gorgeous. Much of the film has a green-yellow tint and a high-contrast look. There are occasional instances of grain—in shots of far-off, billowing smoke, for example—but this is more an artifact of the stylized visuals. The HDR picture is not particularly bright overall, but blacks look especially dark and inky on the grime-covered faces of the rangers and stand in contrast with the incredibly bright whites of their eyes in later scenes. Compared with the HD Blu-ray, the Ultra HD version's substantially better detail and brightness gives the film a much more three-dimensional, realistic appearance.
A Dolby Atmos mix created for the Ultra HD disc also improves greatly on the previous uncompressed 5.1 LPCM track. The LPCM mix has good dynamics and was one of my references when originally released in 2010, but the Dolby Atmos track has greater micro-dynamics that heighten inner detail and make individual elements of the sound design more apparent. For example, heard in Atmos the frenetic whir of mini-guns does not completely drown out the voices of the Somali militia, and radio chatter is also more intelligible as Little Bird helicopters perform their strafing runs. As with the video, the new Atmos mix provides a more dimensional and involving experience including the well-recorded Hans Zimmer score and the North African-inspired songs such as the beautiful "Gortoz A Ran – J'Attends," featured in the final scene.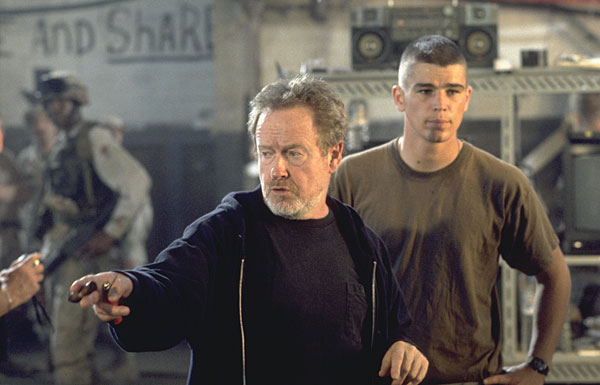 The Black Hawk Down Ultra HD disc includes theatrical and extended versions of the film, both with a Dolby Atmos soundtrack. A standard 1080p Blu-ray contains only the theatrical cut with uncompressed 5.1 channel LPCM and appears to be the same version as the previous Blu-ray release. There are too many extra features to be listed here, many of which appear on a separate bonus disc, but they include nearly all of the extras from the Deluxe Edition DVD, including several hours of fascinating behind-the-scenes and documentary footage. A Movies Anywhere digital code is also provided.
ULTRA HD BLU-RAY
STUDIO: Sony Pictures
ASPECT RATIO: 2.40:1
HDR FORMAT: HDR10
AUDIO FORMAT: Dolby Atmos with TrueHD 7.1 core
LENGTH: 144 mins. (Theatrical Version), 152 mins. (Extended Version)
DIRECTOR: Ridley Scott
STARRING: Josh Hartnett, Ewan McGregor, Tom Sizemore, Eric Bana, William Fichtner, Ewen Bremner, Sam Shepard
Black Hawk Down concerns an ill-fated U.S. Army Ranger and Delta Force mission on the streets of Mogadishu, Somalia in 1993. The story can be difficult to follow at times with its large cast of characters, but it's still effectively told. Made in collaboration with über-producer Jerry Bruckheimer and directed by Ridley Scott, Black Hawk Down definitely does not want for production values and is a well-crafted, straight-ahead drama.