Black Friday Deals Are Here!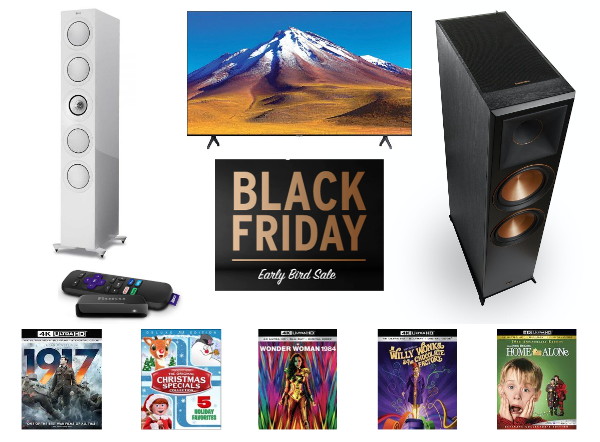 Black Friday, the once-official kick-off to holiday shopping, is a week away yet the deals are already in full swing and have been for quite some time ("Black Friday in July" anyone?) as retailers get a jump on holiday selling and wary shoppers scramble to grab must-have gifts. Only a handful of companies reached out to us with early BF deals so we scoured the web to see what kind of deals we could find. Here's a sampling of what we found…
If you're looking for stocking stuffer ideas for the cinephile/videophile on your list, Best Buy has a nice selection of 4K Ultra HD Blu-ray discs that have been marked down to between $10 and $23. There are around 150 titles to choose from and most fall in the $10 range.
Classics selling for 10 bucks include Home Alone, Willy Wonka & the Chocolate Factory, Ghostbusters 1 & 2, the original Star Wars, and Alien. Terminator 2: Judgement Day is only $8 and The Original Christmas Specials Collection, featuring the 1960's classics Rudolph the Red-Nosed Reindeer, Santa Claus Is Comin' to Town, The Little Drummer Boy, Frosty the Snowman, and Cricket on the Hearth is $18 on standard Blu-ray.
More recent releases you can pick up for $9.99 include 1917, Godzilla vs. Kong, Deadpool, Wonder Woman 1984, and Bohemian Rhapsody. Ford v Ferrari can be had for $13. At the top of the price range you'll find Black Widow and Disney/Pixar's Luca for $23. The movie mix and pricing is constantly changing so be sure to check back. Early in the week there were about 50 discs, today (November 18) there were more than 300, including standard Blu-ray titles for as low as $6.
Click here to peruse Best Buy's Blu-ray movie deals.
In TVs, Best Buy is running specials on a couple of Samsung 4K big-screen models. The 70-inch TU6985 4K LCD TV is now $600 (down 20% from $750) and 75-inch UN75TU7000 is $850 (down 23% from $1,100). You can check out Best Buy's Black Friday TV deals here where you'll also find the 55-inch Sony XR55A80J 4K OLED TV going for $1,400 (down 22% from $1,800).
Denon is offering modest 15% mark-downs and free expedited shipping through December 31 on a handful of budget A/V receivers. The AVR-S650H has been reduced to $339 from $399 and two 2019 models have been discounted: the AVR-S750H has been reduced to $469 from $549 and the AVR-X1600H to $549 from $649. Click here for the deals.
Forget Black Friday, KEF has announced that its R Series speakers will be on sale through January 8, 2022. The renowned British speaker maker, which is celebrating its 60th anniversary, has dropped the prices on five R Series models between 20% and 30%, while offering an even more enticing deal on one of its bookshelf speakers.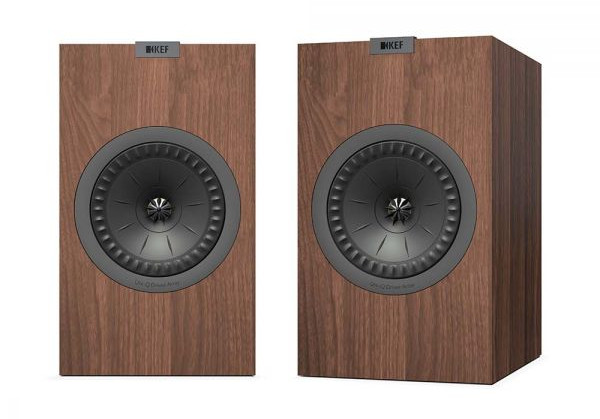 42% off – Q150 bookshelf speaker (shown), $350 each (originally $600)
30% off – R2c center-channel speaker, $1,000 (originally $1,300)
23% off – R3 bookshelf speaker, $1,700/pair (originally $2,200/pair)
21% off – Compact R5 tower, $1,300 each (originally $1,650)
20% off – Flagship R11 tower, $2,400 each (originally $3,000)
20% off – Midsize R7 tower, $1,800 each (originally $2,250)
KEF has also reduced prices on five Reference Series models by 30% with one system getting a 43% discount. It's not clear when this sale will end, so don't dillydally.
43% off – Reference 4c L/C/R system, $15,750 each (originally $22,500)
30% off – Reference 4c speaker, $10,500 each (originally $15,000)
30% off – Reference 2c L/C/R system, $10,500 (originally $15,000)
30% off – Reference 2c compact speaker, $7,000/pair (originally $10,000/pair)
30% off – Reference 4C center-channel speaker, $3,500 (originally $5,000)
30% off – Reference 2C center-channel speaker, $5,250 (originally $7,500)
Click here to see all KEF Reference Series and R Series specials. KEF also made us aware of a 33%-off special it's running on Black Friday: The Q350 bookshelf speakers, which sell for $750/pair, will be reduced to $500.
Klipsch is touting up to 50% off in the latest installment of its ongoing Early Bird Black Friday Sale, though most of the three dozen speakers displayed over three pages are discounted in the 9-17% range (with most of those at 10-12%). It's worth a visit but start with the first page where you'll find the best deals.
Eight speakers, including four towers and a bookshelf model from Klipsch's flagship Reference Premiere series, are marked down 25%. The top-of-the-line RP-8060FA floorstanding model, featuring a built-in Dolby Atmos elevation speaker, is now $1,154 (down from $1,539 each).
Klipsch's top deals as of this writing are as follows:
50% off – Bar 48 5.1 Surround Sound System, $299 (originally $604)
40% off – T5 II True Wireless Sport McLaren Edition earbuds, $149, (originally $249)
34% off – Bar 48 Sound Bar + Wireless Subwoofer, $598 (originally $903)
LG is offering early Black Friday pricing on C1, G1, and CX series 4K OLED TVs, available in screen sizes ranging from 48 inches to 83 inches.
C1 Series
28% off – OLED55C1 55-inch TV, $1,300 (originally $1,800)
16% off – OLED83C1 83-inch TV, $5000 (originally $6,000)
14% off – OLED65C1 65-inch TV, $1,800 (originally $2,100)
12% off – OLED77C1 77-inch TV, $2,900 (originally $3,300)
G1 Series
16% off – OLED77G1 77-inch TV, $3,800 (originally $4,500)
15% off – OLED55G1 55-inch TV, $1,700 (originally $2,000)
14% off – OLED65G1 65-inch TV, $2,400 (originally $2,800); a recent Sound & Vision most recent Top Pick, the 65G1 delivers impressive overall video performance and sets a new standard for peak brightness in OLED TVs.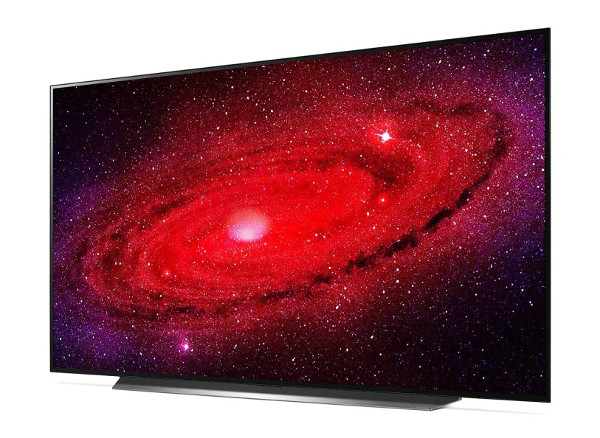 CX Series
40% off – OLED77CX 77-inch TV, $3,000 (shown above, originally $5,000)
29% off – OLED65CX 65-inch TV, $2,000 (originally $2,800)
22% off – OLED55CX 55-inch TV, $1,400 (originally $1,800)

Click here to these and other LG TV deals.
LG is also giving away a pair of its $129 Tone Free wireless earbuds to anyone who purchases certain A1 Series 4K OLED and 4K LCD TVs through early December. The deal covers the following models, many of which are discounted: 65UP8000, 43UP8000, 75UP7070, 70UP7070, and 55UN6955 LCD models and OLED77A1, OLED77A1, OLED48A1, and OLED48A1 OLED models.
A second giveaway lets buyers of the RP4 Xboom 360 portable wireless speaker (now on sale for $300) and 20 other LG audio products choose between a free pair of LG Tone Free FN5W wireless earbuds with Meridian processing ($130 value) or a free XBoom Go PL5 portable speaker ($100 value). Both product giveaways end December 5.
Roku is offering three compelling deals for anyone who's looking for a good 4K streaming player to give or get: The king of streamers has knocked 42% off Roku Premiere box ($20, down from $35), 33% off the Roku Streaming Stick+ ($30, down from $45), and 40% off the Roku Streaming Stick 4K ($30, down from $50). All support high dynamic range (HDR) but the Streaming Stick 4K ups the ante with Dolby Vision. The Roku Premiere deal is good through November 27, while the Streaming Stick+ and Streaming Stick 4K deals extend through December 4.
Starting tomorrow (November 19), Roku is dropping the price of its Streambar soundbar to $80, 38% off the regular price of $130. The deal is good through December 4.
Samsung is getting its BF party started some TV deals, including the Sound &amp Vision Top Pick-rated Q90T 4K LCD TV, whose price has been dropped 13% from $3,800 to $3,300 in the 75-inch screen size and 26% from $2,700 to $2,000 with a 65-inch screen (even though the price we quoted with our original review in December 2020 was $1,900).
Other 4K TV deals include 32% and 35% price drops on 65-inch models in the Neo QLED QN85A and QN90A series. The QN65QN90A has been reduced to $1,700 from $2,600 and QN65QN85A is now $1,500, down from $2,200. You can also pick up the 65-inch QN65Q80A for $1,200, down 29% from $1,700.
In the "I'm going to gift myself a new TV" category, we find the Neo QLED Mini-LED-lit QN900A 8K TV selling for $3,300, 33% off the regular price of $5,000. Click here to see Samsung's Early Black Friday TV deals.
Any deals search must include a stop at Amazon where you'll find name-brand deals mixed in with products from a no-name brands like GooDee (never heard of 'em — you?). Here's a quick sampling:
54% off – ELAC Debut 2.0 SUB3010 powered subwoofer, $301 (originally $650)
50% off – Amazon Fire TV Stick 4K streamer, $25 (originally $50)
40% off – TCL 65-inch 65R635 4K Mini-LED-lit TV, $898 (originally $1,500), one of Sound & Vision's Top Value picks in 2021
38% off – Amazon Echo Dot (3G) smart speaker, $25 (originally $40)
28% off – JBL Live PRO+ wireless noise cancelling earbuds, $130 (originally $180)
Click here for Amazon's Early Black Friday deals.
New Black Friday deals are announced or updated every day so be sure to expand the list of possibilities with your own search. Happy hunting.