Best Gear of June 2020
June ushered in the relaxing vibes of summer, hope for a future free of COVID, and several more
Sound & Vision
Top Picks for your consideration. From a unique "soundbar" for turntable-based music systems and wireless earbuds worthy of your attention to an outstanding five-piece home-theater speaker system and a subwoofer built for inveterate tweakers, there's a little something for everyone. Here's to reconnecting with friends and family (in person!) and revisiting vacation plans as we get on with our lives.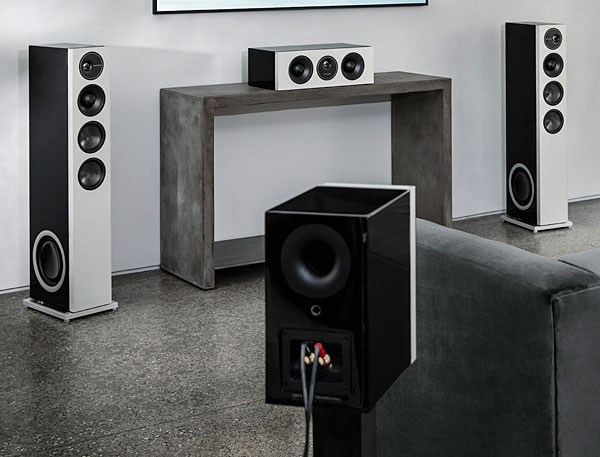 Definitive Technology Demand D15 Speaker System: $5,056 (as tested)
DefTech provides a simplified path to home theater with this stylish five-speaker ensemble, skipping the standalone subwoofer and relying instead on the bass prowess of the D15 towers. Starting with music and listening to the towers on their own, reviewer Dan Kumin described what he heard as "focused, accurate, and uncolored with a broad, spacious sense of width and depth." With the DC5 center-channel and a pair of rearward D9 bookshelf speakers pressed into action, the system reached "cinema-like levels" without strain and with visceral impact during action-packed movie scenes like the climactic train-derailment sequence in the 2018 action/thriller
The Commuter
. While adding a capable standalone sub will certainly bring the bottom octave to bear, Kumin raises a question: Can you live without the added measure of floor-flexing bass in exchange for a simpler, less expensive setup? "I think I could."
AT A GLANCE
Plus
Highly accurate sound
Impressive stereo imaging
Solid center-channel reproduction
Well-controlled and moderately extended low end
Minus
Towers sensitive to placement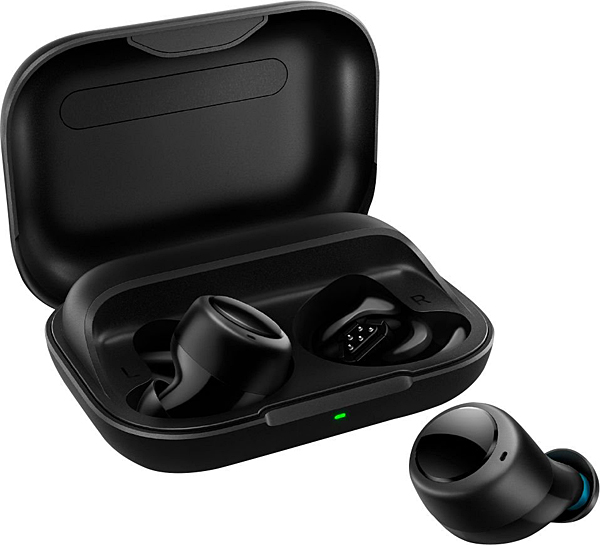 Amazon Echo Buds Noise-Canceling Earphones: $130
In a recent
face-off comparing nine noise-canceling wireless earbuds
, the Echo Buds led the pack with a five-star rating for value. They use technology developed by Bose to limit background noise, resist water and sweat, and provide 5 hours of listening per charge with the ability to adjust ambient sound levels and access tone controls through Amazon's Alexa app. You get a selection of silicone ear tips and wing bands to ensure a tight yet comfortable fit while enjoying an open, airy soundstage with ample bass. Though reviewer Stewart Wolpin found the app to be a bit cumbersome and missed having a single-tap control option on the buds, the virtues outweighed these shortcomings in the final analysis.
AT A GLANCE
Plus
Open, airy sound
Customizable fit
Good overall value

Minus
No single-tap control
Cumbersome app
1More True Wireless ANC Noise-Canceling Earphones: $200
Does it make sense to pay more than two hundred bucks for noise-canceling wireless earbuds? Not necessarily. Of the nine earbuds we tested in our recent
face-off
, the True Wireless ANC were the only ones to net a coveted
Sound & Vision
Top Pick with four- and five-star ratings in every category. Reviewer Stewart Wolpin was captivated by their "silky smooth" sound and detailed presence — something you just don't get with most earbuds. Add to that a spacious soundstage with balanced bass and the ANCs are well suited for just about any type of music and excel at keeping external noise at bay with two levels of noise cancellation. On the other hand, they aren't designed to resist water or dust and can't play super loud, so sports enthusiasts and headbangers might need to look elsewhere. For everyone else, though, 1More's earbuds are a great choice.
AT A GLANCE
Plus
Silky, smooth sound
Excellent ambient-sound modes and noise cancellation
Generous selection of ear tips
Minus
No moisture or dust protection
Somewhat limited volume
No app for customizing sound