Best Gear of Fall 2020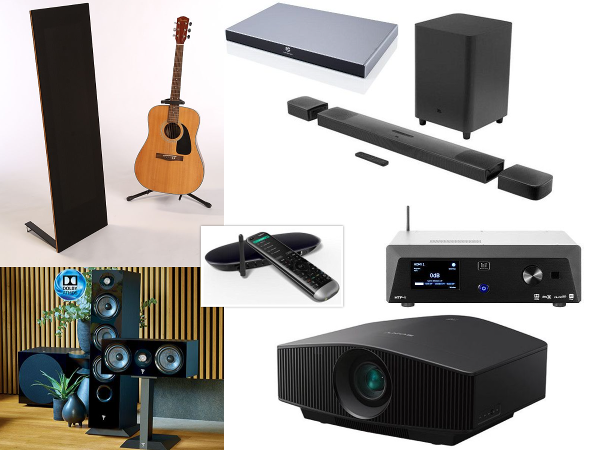 As we get ready to close out October and look forward to a (hopefully) scary good time of trick-or-treating with a little malevolent merry-making thrown in for good measure, we pause to consider eight product that have made
Sound & Vision
Top Pick status in as many weeks. Our mid-fall additions reveal an interesting split between everyday audio such as the impressive entry-level speaker from Magnepan and upscale gear like Kaleidescape's state-of-the-art movie server and Sony's latest 4K laser projector. And then there's the surprise $4,000 preamp/surround processor from Monoprice (of all brands), which delivers a level of performance and flexibility usually reserved for cost-no-object pre/pros. Read on to see which of these remarkable products capture your imagination.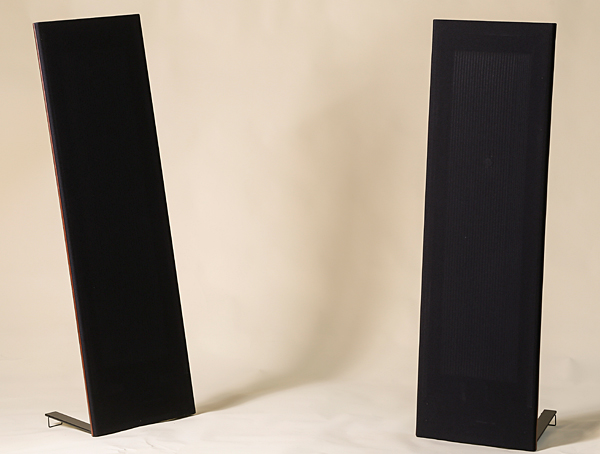 Magnepan LRS Loudspeaker: $650/pair
To the unsuspecting eye, the panel speakers Magnepan has been building for more than five decades could easily be mistaken for room dividers rather than the fine planar-magnetic sound producers they are. "Maggies," as they are known among audiophiles, are revered for their sonic transparency and expansive soundstage and have been built at the company's manufacturing facility in White Bear Lake, Minnesota since Day One. Over the years, Magnepan has made great strides in making its speakers — which are dipole in nature and radiate sound from the front and back — more affordable. The newest example is the 4-foot-tall LRS, short for Little Ribbon Speaker, which sells for $650/pair — a long way from the company's $30,000 flagship. Summing up his impressions, reviewer Michael Trei was careful to point out up that deep bass is limited and LRS speakers won't work well in every setup while praising them for their uncanny ability to "make me feel I was right there." If you're longing for a compelling audio experience but are on a limited budget, a pair of LRS's will help you reach "a level of musical nirvana way beyond what its price tag would suggest."
AT A GLANCE
Plus
Extraordinary sonic transparency
Large, well-focused soundstage
Bargain-priced exotica
Minus
Requires adequate amplification
Finicky about placement
No deep bass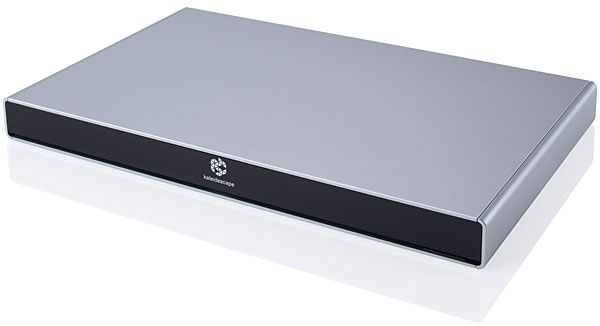 Kaleidescape Strato S 4K Ultra HD Movie Player: $5,995 ($8,995 as reviewed)
Kaleidescape has come a long way and
hit a few bumps
along the way since we reviewed its
original movie server
way back in 2004, which provided a unique way to manage large disc collections. The company's newest movie player, an evolution of the
Strato 4K
we reviewed 2016, combines uncompromised audio/video quality with an outstanding user interface that now offers app-based functionality. More to the point, at a time when Hollywood is moving away from physical formats and choosing to not release many movies on disc in 4K resolution, Kaleidescape provides 6 terabytes (TB) of storage (upgradable to 12) and includes access to a robust movie store — which in addition to offering hundreds of titles that are not available on 4K disc — presents movies in the same no-compromise quality you get on disc. Movies in your library are displayed as wall of cover art that can be sorted and arranged in different ways; you can even isolate favorite demo scenes, a feature videophiles will love. Kris Deering was so impressed with the Kaleidescape system, that he bought the review sample and made the Stratos S player a permanent fixture of his theater setup.
AT A GLANCE
Plus
Outstanding interface and ease-of-use
Movie store offers 4K titles not available on disc
No A/V quality compromise compared with discs
Minus
Expensive hardware
Some movies lack immersive audio
No Movies Anywhere support
Harmony Elite and Pro 2400 Remote Control Systems: $350 (Elite), $550 (Pro 2400)
The latest remote control systems in Logitech's signature Harmony line — the Elite and Pro 2400 — make it easy to operate an entire A/V system and customize control with automated one-button routines like "Watch a Movie," which turns on all of your gear and switches to the correct inputs. Setup is handled via an intuitive app with engaging color graphics that lets you add, edit, or delete components and otherwise fine-tune system control. The primary difference between the two systems is the Pro 2400 is available only through custom installation companies and includes a more flexible hub with six (instead of two) infrared (IR) ports and an RF antenna for increased range. Reviewer Kris Deering had no trouble programming either remote and using it to control a number of components in a sophisticated theater setup that includes a projector with variable masking, video and surround processors, an Apple TV 4K streamer and Xbox One Elite, a Kaleidescape Strato media player, and Lutron lighting. The app guides you through the process, asking relevant questions like which device will be used to control volume levels in the system and maps the appropriate buttons across all activities. "I didn't experience a single hiccup during my time with the Harmony remotes," Sciacca wrote. It's hard to beat that for a recommendation.
AT A GLANCE
Plus
Easy setup and system integration
Cloud-based control and backup
Controls via IR, TCP/IP, and Bluetooth
Minus
Lacks Apple Siri support
Pro 2400 limited to custom installation channel
JBL Bar 9.1 Soundbar: $999
Designers at the legendary JBL brand have come up with an ingenious way to achieve a truly immersive Dolby Atmos/DTS:X surround sound experience with the new Bar 9.1 system: In addition to the de rigueur wireless subwoofer, they put upfiring drivers in the soundbar and — here's where it gets interesting — included a pair of
battery-powered
rear surround speakers to dramatically expand the sound field. Having compact surrounds that will play for up to 10 hours when fully charged is a game changer. Even better, charging is a simple matter of docking the speakers to the main soundbar where they attach magnetically (and remain operational). Reviewer and former sound designer Leslie Shapiro was impressed with how well the system handled the Atmos soundtrack of the animated short
Dolby Presents: Escape
. "When the first pulse wave in
Escape
moved seamlessly from the center of the soundstage upwards and throughout the room, the Bar 9.1 tracked it perfectly…and kept [sound effects] separate and distinct, while the subwoofer effortlessly handled the track's enhanced bass...The Bar 9.1 system is like a home-theater-in-a-box on steroids." If you're looking for immersive sound from a soundbar that can be had for less than a grand, make sure JBL's Bar 9.1 is on your audition list.
AT A GLANCE
Plus
Rechargeable, fully wireless surrounds
Upfiring speakers for overhead effects
Easy-to-use auto-calibration
HDMI with eARC and Dolby Vision pass-through
Minus
Smart Mode processing difficult to switch on/off