JBL Bar 9.1 Soundbar Review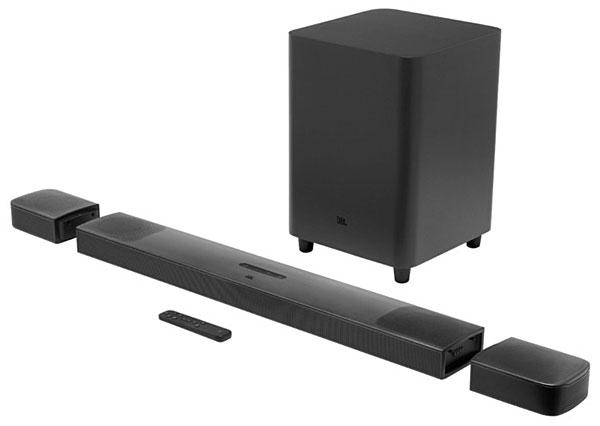 PRICE
$999
AT A GLANCE
Plus
Rechargeable, fully wireless surrounds
Upfiring speakers for overhead effects
Easy to use auto-calibration
HDMI with eARC and Dolby Vision pass-through
Minus
Smart Mode processing difficult to switch on/off
THE VERDICT
The JBL Bar 9.1 system combines soundbar convenience with a level of immersive performance only achievable through dedicated surround and overhead effects speakers.
The JBL Bar 9.1 soundbar system provides one of the easiest ways to get a realistic Dolby Atmos and DTS:X immersive audio experience. JBL's secret? The Bar 9.1 uses a pair of detachable wireless, battery-operated surround speakers that can be situated anyplace in the room that's convenient. In addition, the Bar 9.1 has an auto-calibration feature that will adjust the sound to compensate for speaker placement.
JBL's soundbar uses four "racetrack" drivers, three 0.75-inch tweeters, and two full-range upfiring drivers, while each surround uses a full-range upfiring driver and 0.75mm tweeter. The system's substantial subwoofer features a 10-inch driver and weighs in at a hefty 24.5 pounds. Power for the Bar 9.1 system is spec'd at 820 watts total: 400 watts dedicated to the soundbar, 60 watts each for the surrounds, and 300 watts to power the sub.

Setup
Setup of the JBL Bar 9.1 was straightforward; it only took a few minutes and I had the system up and running. Connections include an HDMI input and output with eARC, an optical digital input, and Ethernet and USB ports. The HDMI jacks also support 4K/Dolby Vision HDR pass-through. AirPlay2, Chromecast, and Bluetooth wireless streaming are all supported, and both the surround speakers and the subwoofer automatically pair up wirelessly with the soundbar during setup.
The Bar 9.1's surround speakers are the system's standout feature. Their built-in batteries last for up to 10 hours, and when it's time to recharge—a process that takes 3 hours—they attach magnetically to either end of the soundbar and also remain operational while docked for enhanced front-channel playback. (The magnets are surprisingly strong—it takes a solid tug to detach them.) You also have the option to permanently wall-mount the surrounds. JBL includes hardware and brackets for installation, and the surrounds feature a mini-USB charging port along with caps to cover up the magnetic docks.
The Bar 9.1 system strikes an ideal balance between advanced features and simplicity: If you want to only make minor adjustments and start enjoying movies, this is your soundbar. Power, source selection, and volume adjustment are all controlled from the system's relatively sparse remote, which also features dedicated buttons for overhead effects, subwoofer, and surround levels.
JBL's Smart Mode is used to enhance sound effects and music playback and can also be turned off when listening to news or TV talk shows. It takes a fiddly combination of button-presses to switch Smart Mode on and off. I'm sure this gets easier over time, but during my short review period I found the mode frustratingly tricky to use.
The system's downfiring 10-inch subwoofer is more than capable of generating room-filling bass. Using my regular subwoofer placement, I found the bass to be overwhelming at certain frequencies, even after running the calibration program. But since the subwoofer is wireless, it was easy to move it to a different location that didn't create resonances. JBL's auto-calibration system is easy to use, but the test tones it generates are loud, so protect your ears if you want to remain in the room during the procedure.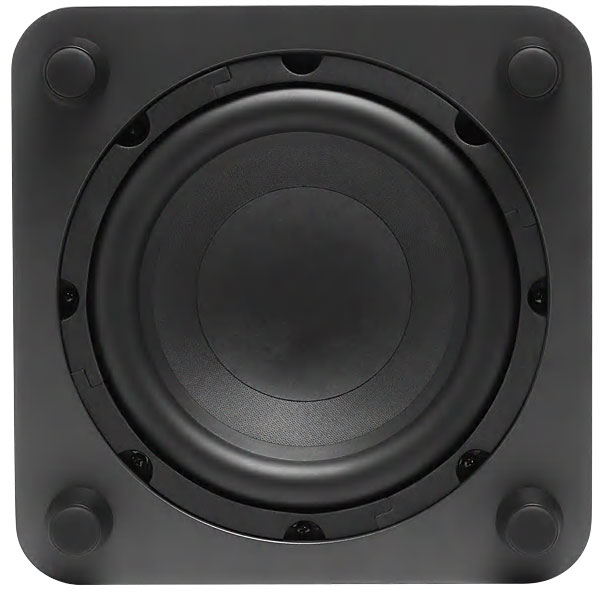 Performance
I first used the Bar 9.1 while binge-watching The World's Toughest Race and loved how crisp and clear it sounded. Reality TV is probably the hardest test for vocal reproduction on a sound system, and this show pushed the limits of JBL's soundbar. Dialogue consisted of interviews shouted out next to waterfalls, voice-overs from a host on a helicopter, and conversations recorded with camera mics rather than individual lavalier mics. By switching Smart Mode to off, voices stayed in the foreground and the background music was suppressed, which helped to maintain clarity.
To test the both the Bar 9.1's Dolby Atmos processing and Dolby Vision HDR pass-through, I queued up Dolby Presents: Escape. (The program's producers used a specific shade of red in the animated crystal that can only be reproduced via Dolby Vision.) Dolby Atmos sounded truly lovely on the Bar 9.1. As a former sound designer, I find the true test of any system to be if it makes you smile. When the first pulse wave inEscape moved seamlessly from the center of the soundstage upwards and throughout the room, the Bar 9.1 tracked it perfectly. The music, composed by Imogen Heap, incorporates sound effects so they're timed rhythmically to the music, and the Bar 9.1 kept these elements separate and distinct, while the subwoofer effortlessly handled the track's enhanced bass.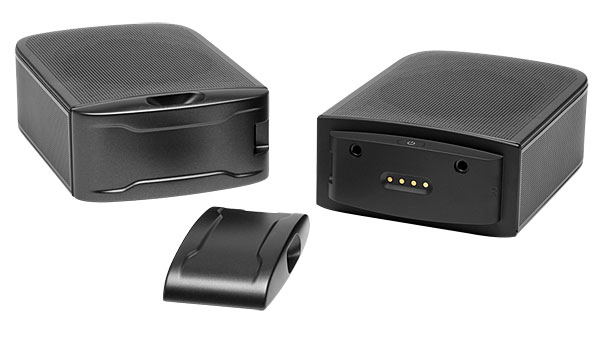 Using the Bar 9.1's Chromecast built-in feature, I streamed Kaleo's "Way Down We Go" from Spotify. This track sounds fabulous on a system with ample bass, and the Bar 9.1 did not disappoint. The kick drum's clean, distinct sound was perfectly conveyed, and the spatial openness of the layered vocals during the bridge was spot-on.
Conclusion
To some people, the convenience afforded by soundbars eliminates any need for a true home theater setup. But soundbars often mean a step-down in performance. The JBL Bar 9.1, in contrast, represents a step forward: With its dedicated wireless rear surrounds, upfiring speakers to convey overhead effects in Dolby Atmos and DTS:X soundtracks, and powerful 10-inch subwoofer, the Bar 9.1 system is like a home-theater-in-a-box on steroids. When it comes to getting realistic, immersive audio from a soundbar priced at under a grand, it can't be beat.