Best Gear of April 2020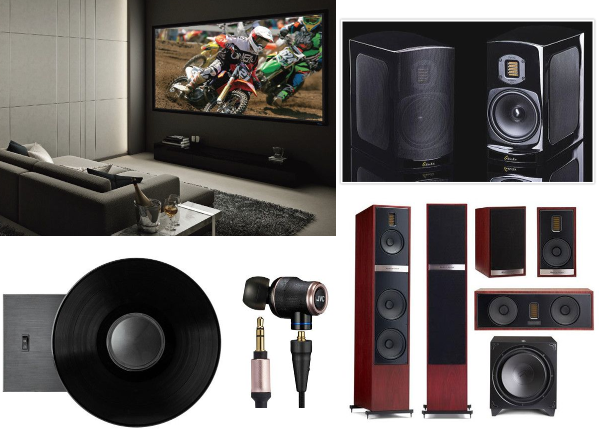 As Americans end their first full month in virtual quarantine, the call for a return to "normalcy" (whatever that will be) is getting stronger every day. Meanwhile, we've expanded our collective vocabulary with phrases like "social distancing," adopted new daily routines, and engage in what has become a new national pastime: cocooning. On the bright side, we are able to spend more time reading and exploring new music and TV/movies. To help make the best of at-home entertainment, we offer up a handful of
Sound & Vision
-vetted products for your consideration: from a unique set of earphones made of wood to a reference-caliber screen that promises to propel video projection to new heights. As usual, all are recipients of our Top Pick rating. Stay healthy and, if possible, do something kind for those who are on the frontlines fighting this pandemic.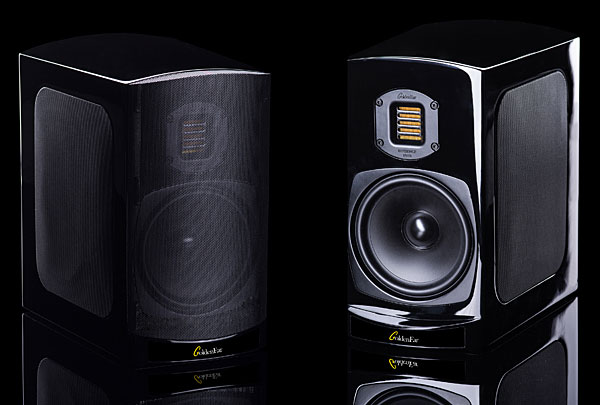 GoldenEar Technology BRX Bookshelf Speakers: $1,599/pair
Though it took GoldenEar the better part of a decade to get around to building a high-performance bookshelf speaker, the BRX is a formidable effort that was well worth the wait. The speaker borrows key elements and design traits from the award-winning Triton series of tower speakers and puts them to work in miniature. The company's signature folded-ribbon tweeter is paired with the same 6-inch woofer used in the flagship
Triton Reference
and two 6.5-inch passive radiators (one on either side) in a sturdy yet stylish enclosure that stands only a foot tall. The BRX is voiced to match its Triton brethren and delivers surprisingly powerful bass for a speaker of its size. In final analysis, reviewer Al Griffin was won over by its natural tonal balance and detailed, dynamic sound — traits that invite extended listening.
AT A GLANCE
Plus
Detailed, dynamic sound
Powerful bass for a bookshelf
Compact form factor
Minus
Requires careful setup and placement for best performance
Record Doctor VI Record Cleaning Machine: $300
Whether you've been spinning LPs for decades, revisiting a record collection from your youth, or experiencing music on vinyl for the first time, the thing that separates the LP from other audio formats is the need to handle those discs with care and keep them clean. Apart from having a good turntable that has been properly set up, the key to getting the best possible sound quality is keeping dust, dirt, and grime out of the grooves. Enter Record Doctor VI, a specialized cleaning system that uses a wet vacuum to remove gunk in a matter of minutes. "I was able to get excellent results even with its fully manual, hands-on approach," wrote reviewer and longtime vinyl enthusiast Michael Trei. "Records that were plagued with fingerprints and other dirt came out looking shiny and bright, and surface noise was substantially diminished in listening tests while the clarity of the music itself was enhanced." What more can you ask for.
AT A GLANCE
Plus
Digs deep to leave records sparkling
Far more effective than brush cleaners
Affordable
Minus
Hands-on manual operation
Loud vacuum motor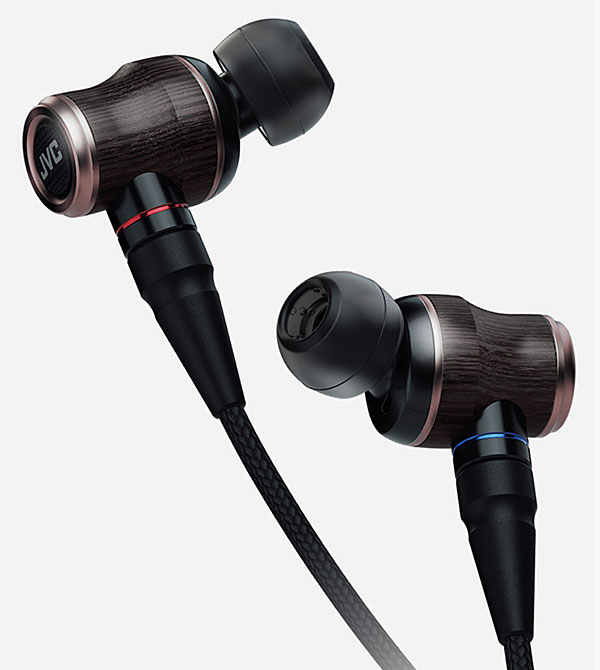 JVC HA-FW01 In-Ear Headphones: $330
The solid-wood housing certainly lends an elegant look to the HA-FW01 earbuds but, in this case, beauty is more than skin deep. If you were to pop open one of the buds, you'd find a 0.4-inch driver made from wood shaved down to the thickness of a human hair and mated with an "acoustic purifier" designed to disperse sound in a natural way. All just a gimmick? Not according to reviewer Leslie Shapiro who described the sound as balanced with "pleasant treble and an open, spacious soundstage," especially on acoustic recordings. In terms of wearability, she found the silicon ear tips to provide a comfortable fit and improved sound quality over the foam tips JVC also supplies. All in all, the FW01 earbuds are a "solid, reliable choice."
AT A GLANCE
Plus
Solid build quality
Spacious imaging
Natural treble response
Minus
Bass could be smoother
Heavy
No inline controls on cable