Best Gear of April 2020 Page 2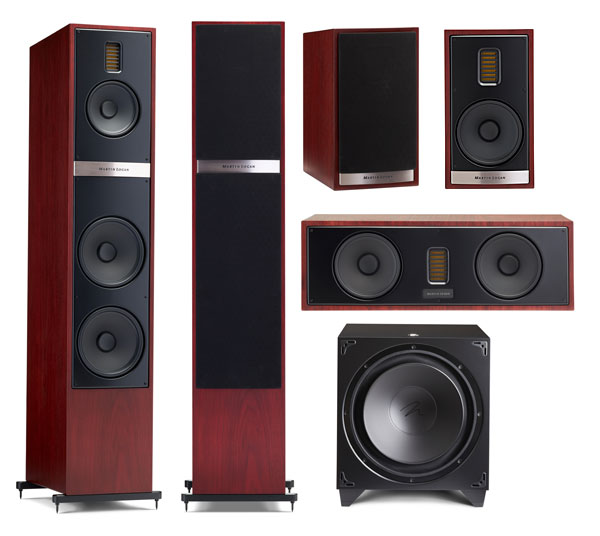 MartinLogan Motion 60 XTi Speaker System: $8,000 (as tested)
MartinLogan made its mark almost 40 years ago with a first-of-its-kind hybrid electrostatic speaker that was both sonically and visually striking. The Kansas-based company went on to build a reputation for delivering exceptional sounding speakers, eventually expanding its offerings to include a more traditional line of speakers under the Motion banner. The six-piece Motion 60XTi system, assembled around the line's flagship tower speaker and super-flexible Dynamo 1600X subwoofer, brings subtle upgrades in style and performance that translate into a new round of visual and sonic excellence — sound reviewer Mike Trei characterized as "powerful and smooth." Through all the chaos in
Avengers: Infinity War
, the Dynamo delivered a "tremendous wallop" without upsetting the grand sense of space conveyed by the system or marring the natural sounding dialogue. If you're intrigued by the 60XTi, now may be the time to make your move: MartinLogan is currently offering a 25% discount.
AT A GLANCE
Plus
Refined sound
Powerful, feature-rich subwoofer
Minus
Tweeter on 60XTi tower sits high off the ground
60XTi tower requires careful placement
Stewart Filmscreen StudioTek 130 G4 Projection Screen: $1,484 (material only, as tested)
It's easy to overlook the importance of the screen in a video projection setup. Unless it's motorized and descends majestically from the ceiling on command, the screen is all but forgotten even though it plays a crucial role in image quality. Pick the right screen and it will enhance projector performance. Pick the wrong one and, well… you get the picture. The ST130 G4, the fourth generation of Stewart Filmscreen's popular StudioTek material, is designed to preserve the fine detail and contrast of 4K/high dynamic range (HDR) sources — claims reviewer Kris Deering put to the test using a series of carefully chosen video clips. "I was actually stunned with how well the new material performed…and downright smitten with the extra brightness." If you're looking for a reference-caliber screen that provides a bump in brightness without artifacts, the ST130 G4 deserves serious consideration.
AT A GLANCE
Plus
Excellent image uniformity
Dramatic reduction in artifacts over previous generation
Exceptional build quality and ease of installation
Minus
Minor artifacts on images with vertical camera motion
To browse all Sound & Vision-recommended AV gear, broken out by category, visit our Top Picks page.