Great Home Theater Speakers: $1,000-$2,000

Monitor Audio MASS 5.1 Speaker System: $1,299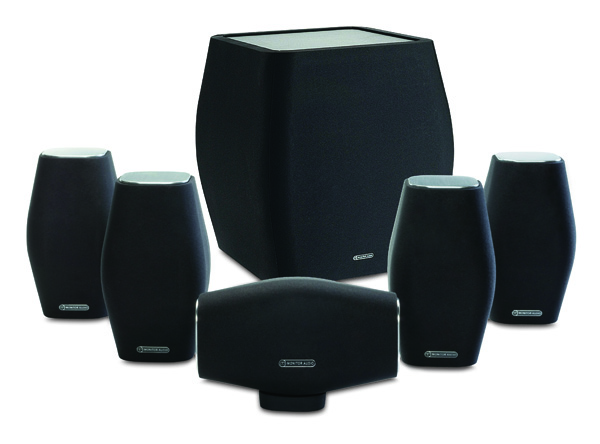 Performance
Build Quality
Value
Summary:
Big, bold, bombastic sound with seamless sub/sat integration that you wouldn't expect from speakers this size—and shape.
Plus: Unique styling • Beautiful imaging • Surprising dynamic capability
Minus: Tight binding posts • Horizontal center speaker sounds better upright

Cambridge Audio Minx S325v2 Speaker System: $1,449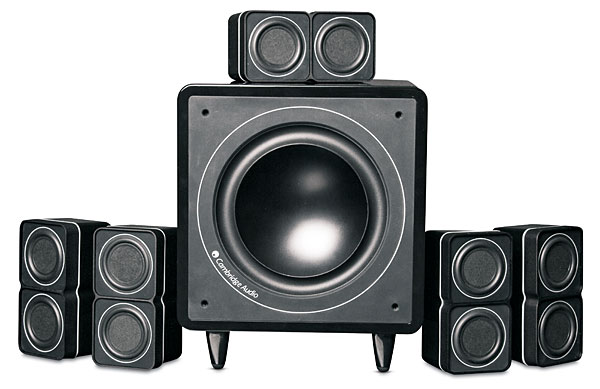 Performance
Build Quality
Value
Summary:
These tiny speakers are so popular that Cambridge created a separate Minx division. One listen and you'll know why: They can fill a room with ridiculously spacious sound.
Plus: Excellent dispersion • Wide, engaging sound stage • Stunning 2.1 sound with music
Minus: Lengthy break-in period for optimum sound • Limited bass and volume potential
WHERE TECHNOLOGY BECOMES ENTERTAINMENT