Three for Three: KLH Model Three Review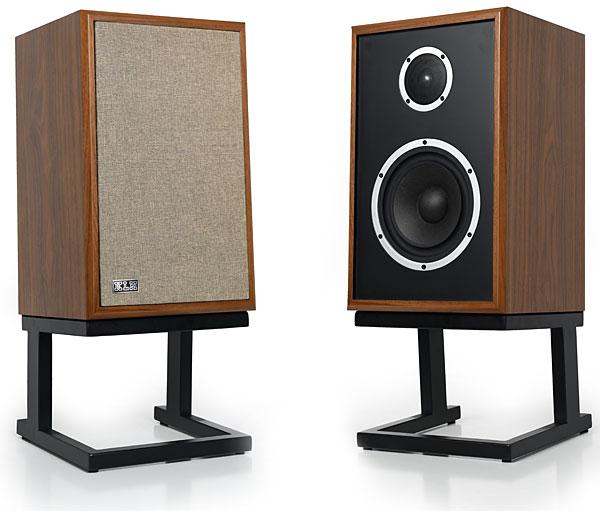 PRICE
$1800/pair
AT A GLANCE
Plus
Tight, crisp bass
Detailed, dynamic sound
Price
Minus
Looks suffer with grilles removed
Needs a subwoofer for bass-heavy films
Vintage style might not appeal to all
THE VERDICT
It might not be at its best in a large room without a subwoofer or two, but the dynamic, open, and detailed sound of the KLH Model 3s can otherwise equal or exceed the performance of many far more expensive loudspeakers.
In the early 1950s Edgar Villchur, Henry Kloss, Malcolm S. Low, and Josef Anton Hofmann founded the Acoustic Research and Development Corporation. Of the four founders, Henry Kloss may be the name best recognized by audiophiles with a bit of mileage on their wheels. Kloss later left AR (along with Low and Hoffman) and founded KLH. Kloss later founded two other loudspeaker companies, Advent and Cambridge Audio.
In the 1970s, Kloss also designed and marketed the Kloss Videobeam video projection system, a product that was something of a revolution in an era where the 21-inch, direct-view TV dominated. It's been said that Kloss started Advent to raise the money needed to develop the Videobeam. But the home video world wasn't yet ready for such a relatively expensive and (compared to today) primitive video projection system. Kloss also worked on improving FM radio, introduced Dolby B noise reduction to the audio cassette, and even built a prototype Dolby B open reel tape deck that was never marketed.
Most loudspeakers in those early days of consumer hi-fi were either huge or lacked anything resembling deep bass. Those that managed to reach the depths were often horn-loaded (such as the immense Klipschorns) or port-tuned bass-reflex designs. In the '50s, the mathematical techniques needed to mate a bass-reflex-bound woofer to its cabinet were far from perfect. The cut-and-try methods employed to tune such designs often produced sloppy, boomy bass.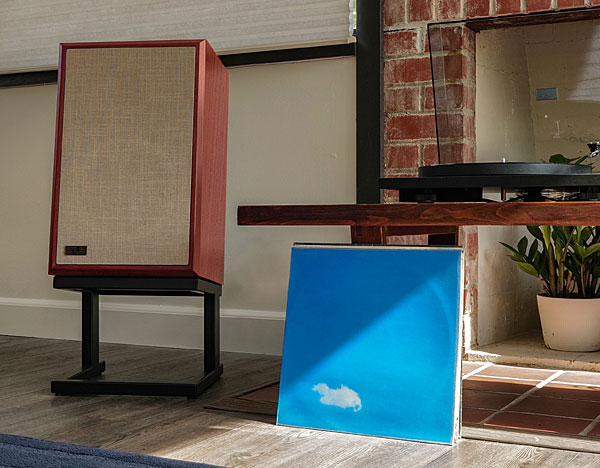 AR was launched to change all that by using the acoustic suspension system perfected by Villchur. This method relied on a woofer with a suspension too floppy to work in a standard design. Instead, the compression of the air inside a relatively small cabinet acted as an acoustic spring to keep the woofer under control. The result was surprisingly powerful bass from a cabinet far smaller than the best bass-reflex designs of the era. The result was a revelation. AR and later KLH were highly successful. But over the years and a succession of owners (many of them less passionate than the founders) both companies largely faded from the audio landscape.
Kelley Global Brands bought the rights to the KLH name in 2017, determined to resurrect the long idle but classic name. At first the new owners released a lineup of KLH-branded loudspeakers with no obvious connection to the original acoustic suspension designs. But they ultimately saw an opportunity to launch new models more closely aligned with those from KLH's glory days—refined, of course, with up to date drivers, crossovers, and cabinets. But the key component, acoustic suspension design, would remain.
The first of the new classic designs, the KLH Model 5, was released in 2021 and reviewed here later that year. There actually was a KLH Model 5 among KLH's original designs, so you can't call a new speaker the KLH Model 5 and make it a ported design! But while ported loudspeaker designs are now more technically refined than they were in those early days, there are definite benefits to acoustic suspension. At frequencies below its cabinet design resonance, a woofer in a sealed box rolls off the bottom end at 12 dB per octave. Below its port tuning frequency, however, a ported design rolls off at 24 dB per octave. You can (within reason!) drive an acoustic suspension design below its tuned frequency (such as might occur when using room EQ) with less risk of overdrive. With a ported box, however, the woofer becomes unloaded below its port resonance; too much boost below that frequency can push the woofer into emitting rude noises--or worse.
KLH, of course, claims that acoustic suspension is something of a holy grail among loudspeaker designs. But I won't go quite that far. Ported cabinets have evolved dramatically over the decades, and today many of them are well-designed. As I stated in the review of the KLH Model 5, "You won't find us either clinking our glasses or holding our noses over acoustic suspension. It's simply a valid design choice, enhanced here by a bit of nostalgia."
The original KLHs were built in Cambridge, but like most of today's affordable loudspeakers, the Model 3s are designed here but manufactured in China.
Features
There was never a Model 3 in the classic KLH offerings. But the new Model 3 follows the design cues of the recent Model 5 in several ways. It's a 2-way design (the Model 5 is 3-way) and smaller, though the latter is mostly due to its shorter height. It has the same classic look as the Model 5 and comes in two wood veneer (not vinyl!) options. There's also a satin black that KLH calls Nordic Noir.
Magnetically affixed and easily removable grilles are included: Medici Gray Linen grilles come on the Nordic Noir finish, Old World Linen on the West African Mahogany veneer, and Stone Wash Linen on the English Walnut. The Stone Wash Linen and Old World Linen are available separately if you want to mix and match. Another choice is a Basalt Black grille, which I'd opt for if the speakers will be visible when watching films, as I found the lighter, standard grilles on our review samples a little distracting. The optional grilles are available separately for $200/pair (you can't do a free swap for a different grille color on the initial purchase).
KLH Model 3 is fairly heavy for its size due to its 3/4 inch MDF construction with added reinforcement where needed. Its driver complement consists of a 1-inch aluminum dome tweeter and an 8-inch pulp paper cone woofer. In the original KLH designs, Henry Kloss used tweeters with reduced high-frequency extension compared to the best tweeters available. He was concerned that more extended tweeters might reveal the harshness and edginess in many recordings of the time. Fifty years later, that's no longer a design consideration.
The crossover frequency is at 1.5 kHz, second-order (12 dB/octave). Like the new Model 5, there's a single pair of 5-way binding posts around the back (there's no bi-wiring option; this wasn't a thing in the '50s). There's also a three-way switch to decrease the Model 3's mid and high-frequency output above 400 Hz. The neutral position is Hi. Mid provides a reduction of 1.5 dB, and Low a 3.0 dB cut—the same configuration available in the new Model 5 and the classic Model 5 as well. In my room, the Mid position worked best. I also preferred the results with the grilles in place. (in the new Model 5 review, I had preferred taking the grilles off.)