KEF LS50 Wireless II Powered Speakers Review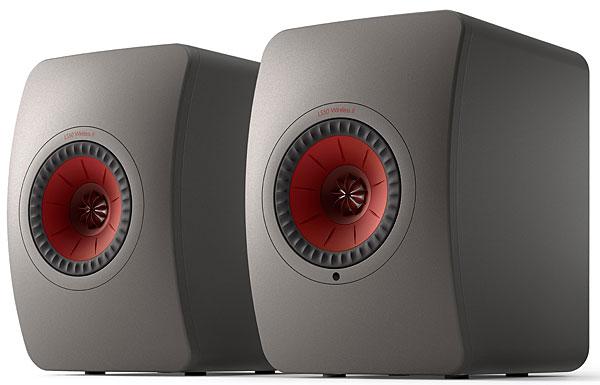 PRICE
$2,500 (pair)
AT A GLANCE
Plus
Serious all-in-one streaming solution
Remarkable tonal and dynamic range
Excellent ergonomics and app
Roon Ready Certified
Minus
High volume level slightly reduces resolution
THE VERDICT
KEF's wireless speaker package is an ergonomic marvel that delivers true audiophile performance—especially when paired with the company's complementary KC62 subwoofer.
We live now in wireless world, and the major loudspeaker makers have been quick to embrace it with serious-performance, near-full-range designs. But each seems to have a different idea of what a "wireless speaker" should entail. Some simply connect to an existing component stack via a supplied small wireless transmitter. Others incorporate the whole smart-speaker thang, with full multiroom audio system and Alexa-Google-Siri voice control integration.
KEF took a middle road with its LS50 Wireless, of which the esteemed British maker has now released a next-gen edition, the LS50 Wireless II. The new speaker looks almost identical to its predecessor but incorporates numerous innovations to incrementally upgrade sonics. Most notable is a new trick to dispose of the troublesome midrange/ tweeter "backwave" that, to one degree or another, plagues every dynamic-driver design by interacting with the forward- radiating output and with the cone itself to induce small but meaningful distortions in both amplitude and time domains. Creative schemes to nullify this have, over the years, included highly damped sub-enclosures, tapered, transmission-line-like rear spaces, and strategically deployed wads of fuzz (pardon the technical terminology).
KEF's solution in the LS50 Wireless II is a disc comprised of a newly developed Metamaterial Absorption Technology (MAT) located behind the radiating surface of its concentric Uni-Q woofer/tweeter unit. This is molded with a labyrinth-like raceway pattern—likely the fruit of many hours of high-MIPS computer-simulation time—that acts as a Helmholtz resonator (absorber) to trap unwanted sound, from a few hundred Hertz on up, before it can reflect back upon diaphragm surfaces.
Fundamentally, the LS50 Wireless II is an active, wireless evolution of a passive design KEF originally introduced to mark its 50th anniversary. (A passive edition of this upgraded design, the LS50 Meta, is also currently available.) The LS50 Wireless II retains KEF's hallmark Uni-Q concentric woofer/ tweeter configuration, now up to a 12th generation, which positions the tweeter in the space where the dustcap of a conventional woofer would be. This layout is said to promote the smooth, controlled directivity and even off-axis response that mitigates the impact of room interactions.
Setup
The two speakers in an LS50 Wireless II setup are not identical. The "primary" speaker, which you can set as either left or right, has a selection of wired digital and analog audio inputs, plus an RJ-45 Ethernet port, while both units feature physical pairing buttons (needed only if pairing is lost following a power outage or other event), an analog RCA-jack subwoofer output (more on which follows), and a service-only USB port. Each also supplies a second RJ-45 port used to make an optional hardwired inter- speaker connection, which will upgrade speaker-to-speaker digital audio from the default wireless link's 24-bit/96kHz to 24/192 resolution—likely of more impact to bats and (young) dogs than to human audiophiles. To be clear, each KEF LS50 Wireless II speaker contains its own separate amplifiers (100 watts class-A/B for the tweeter and 280 watts class-D for the mid-woofer), digital processing, and cross- overs, while the inter-speaker link, whether wired or wireless, conveys digital data only.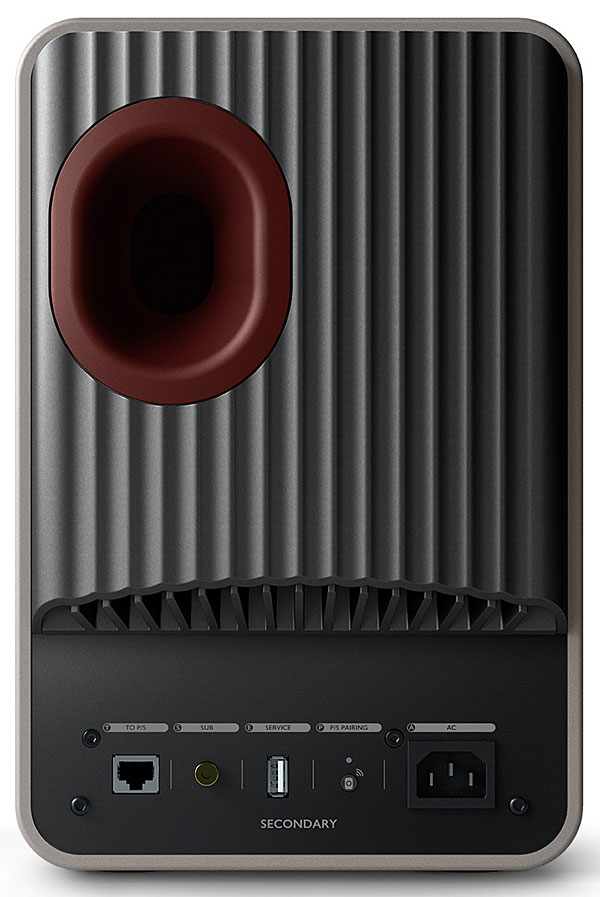 Setting up the LS50 Wireless IIs involved little more than plug- ging each unit into AC power, downloading the KEF Connect app (iOS/Android), and following a few simple prompts. The system found my home network automatically, requiring none of the awkward manual temporary re-setting of network assignments I've experienced with some other wireless speakers. This gets you up and playing music natively from your existing compatible streaming services (Spotify, Apple Music, Amazon Music, Tidal, Qobuz, among others) or streamed via Google Chromecast or AirPlay 2, in mere minutes. The whole process, as I experienced it, was the fastest, simplest, and most elegant I have yet encountered. I did nearly all my listening via Roon over Chromecast, which the KEFs found and welcomed seamlessly, but I also made a wired connection via a long RCA-mini cable from my conventional component-based system as a reference.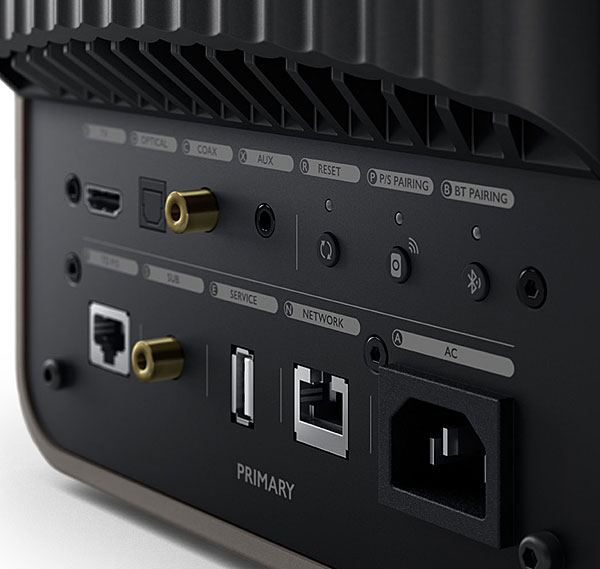 Performance
KEF's LS50 family is the rare loudspeaker design that has been widely embraced by both subjectivist and objectivist audio fans, and this latest edition is unlikely to buck the trend. The LS50 Wireless II sounds ridiculously good: timbrally honest, spatially precise, and dynamically capable. And for a speaker roughly the size and weight of a serious one-volume dictionary (remember those?), it is ridiculously extended, producing usable, clean, and reasonably dynamic bass to about 45Hz or so—adequate for most musical genres and for most listeners. In fact, the LS50 Wireless II is so all-around good that, rather than bore you with the usual rotation of tracks auditioned, and effects heard, I will move on to the few things that the LS50 Wireless IIs do not do with near perfection.