Best Audio Gear of the Year (So Far) Page 5
KEF Q Series Q350 Speaker System: $3,150 (as reviewed)

The new Q350 Series upholds KEF's longstanding tradition of making fine speakers built around the company's trademark Uni-Q driver array and, in this case, a great value nestled between the step-up Reference line and compact-satellite-based home theater packages. "You can have a 5.1.4-channel Atmos treatment with refinement and a whole lot of woofing and subwoofing for just north of three thousand bucks," wrote reviewer Mark Fleischmann. "And I'm impressed by how much performance KEF got out of the $700 price of the Kube12b sub. A legend has to be earned. KEF continues to earn it."
AT A GLANCE
Plus
Atmos add-ons
Coincident Uni-Q drivers
Sub has three placement EQ modes
Minus
Grilles not included
Not as dressy as other KEF products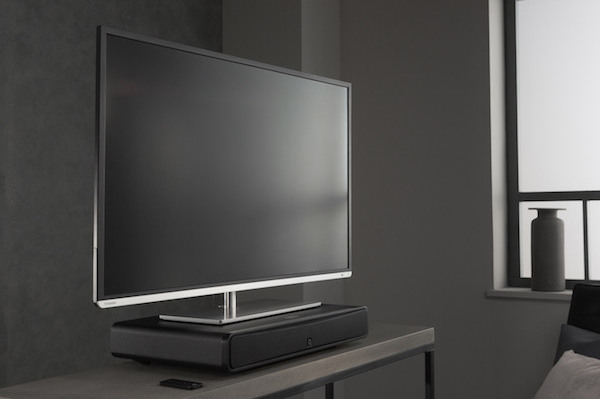 Q Acoustics M2 Soundbase: $350

The M2 from England's Q Acoustics is a solidly-built sound
base
that uses cleverly constructed flat-diaphragm drivers to deliver wide dispersion and excellent overall sound. Unlike the typical sound
bar
, the M2 is built to function as a base for TVs weighing up to 55 pounds and calls on a good-size dual-voice-coil woofer to shore up the bass. Reviewer Mark Fleischmann summed up his impressions this way: "If you want to rest your TV on something that sounds great, the Q Acoustics M2 soundbase is an excellent choice, with performance that is remarkably fine-tuned for its price."
AT A GLANCE
Plus
Even coverage from unusual drivers
Down-firing bass driver
Minus
No Dolby or DTS decoding
Limited EQ options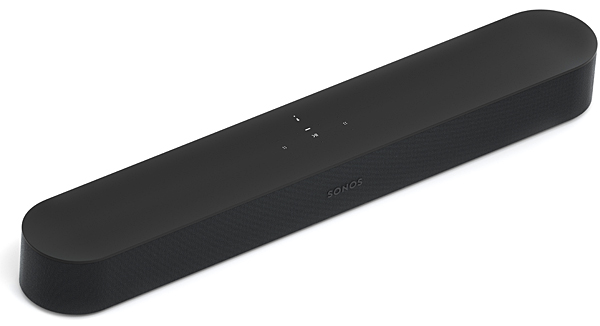 Sonos Beam Wireless Soundbar: $399
It's not much to look at but the Sonos Beam delivers impressive sound quality and can be easily integrated into a Sonos multiroom music system without breaking the bank. At its best in moderate-sized rooms, the soundbar is remarkably compact and equipped with Sonos' awesome
Trueplay auto-room-correction processing
and Alexa voice control. Reviewer Rob Sabin wrote: "I found it unfailingly pleasant on pretty much any content I tried, both music and movies, and was consistently impressed with just how much high-quality sound it put out given its size and price." All in all, a smart value.
AT A GLANCE
Plus
Affordable price
Alexa voice control
Links with other Sonos speakers
Minus
More optimized for TV sound than music
Requires HDMI ARC for voice control of TV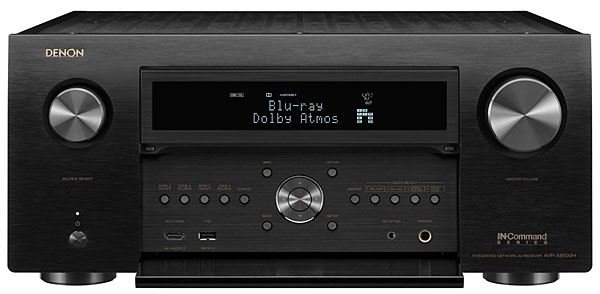 Denon AVR-X8500H AV Receiver: $3,999

Denon's latest flagship receiver checks off every box on the Enthusiast Must-Have List, including all three immersive-surround formats — Dolby Atmos, DTS:X, and Auro-3D — and it provides 13 (yes,
13
) 150-watt channels of brute power to back up its considerable brains. "If you want bang-up-to-date technology that works brilliantly, it's hard to go wrong with this receiver," wrote reviewer Michael Trei. Superstitious? Just make sure you don't take delivery of it on Friday the 13th, especially if you happen to live on the 13th floor.
AT A GLANCE
Plus
Clear, punchy sound
Beefy 13 x 150W Class-AB power amp
Dolby Atmos, DTS:X, and Auro-3D decoding up to 7.2.6 or 9.2.4
Minus
No HD Radio
Flagship price to go with flagship performance