Apocalypse Now Final Cut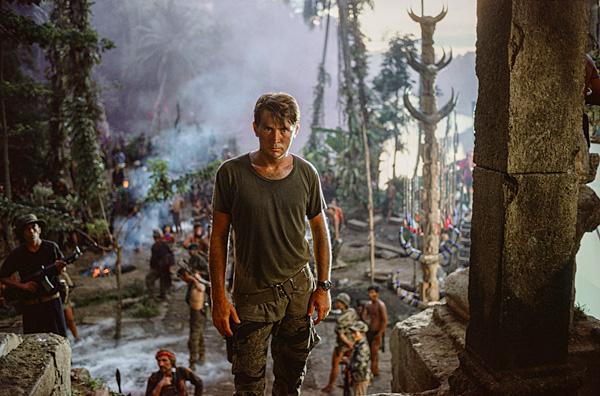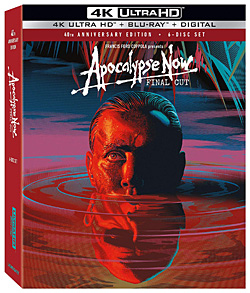 As we learn in the interview referenced above, Coppola is keenly aware that Apocalypse Now has long been home theater demo fodder (those circling helicopters…) and wanted to make sure its image and sound received an up-to-date presentation on disc with Dolby Vision high dynamic range and Dolby Atmos sound. A 4K restoration was used to create the original, Redux, and Final Cut versions contained in Lionsgate's release, and all three are presented here in Ultra HD/Dolby Vision with a 2.39:1 aspect ratio. The 4K image has a refined look that allows for film grain to come through, but also provides a high level of detail that rendered fine text in the dossiers Captain Willard (Martin Sheen) reads to pass time on a patrol boat clearly legible when I viewed it on a 65-inch screen. HDR is used subtly throughout but serves to flesh out detail in darker shots and also makes the spotlights and flares in the USO and Do Lung bridge outpost sequences pop dynamically against the deep black background.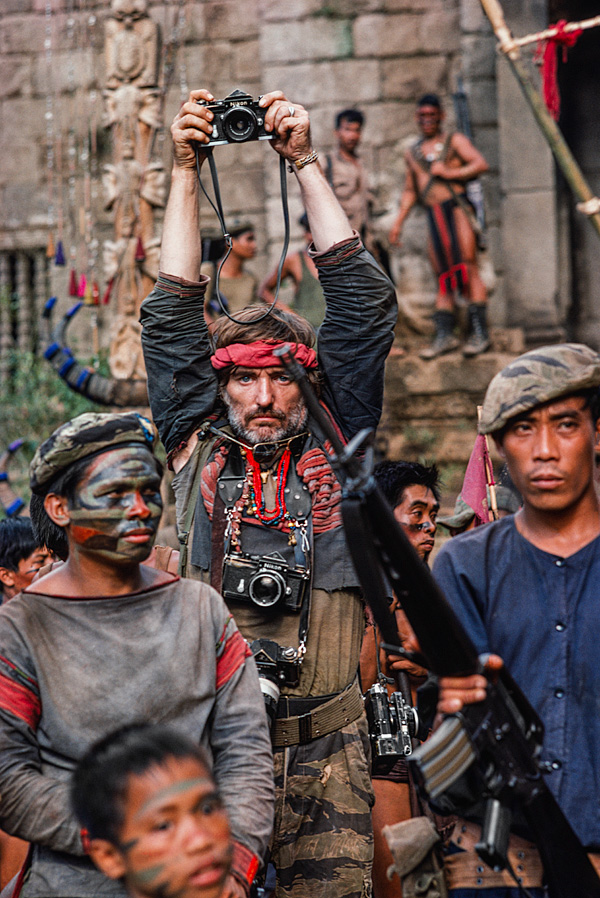 The extras in Lionsgate's package offer a wealth of information on the creation of Apocalypse Now's soundtrack, which made ample use of synthesizers (Coppola was inspired by Japanese electronic music pioneer Isao Tomita), a full chorus, and a percussion ensemble led by Grateful Dead drummers Mickey Hart and Bill Kreutzmann. And let's not forget Richard Wagner and The Doors, composers of music that writer John Milius claims in an extras disc interview he listened to continuously while creating the initial draft of the Apocalypse Now screenplay. Coppola's goal for the film was to accurately convey the sound of the Vietnam War, one that introduced new weaponry not used in previous wars, and to also provide a psychedelic dimension reflecting the era's drug culture, with both elements fusing into an indistinguishable whole.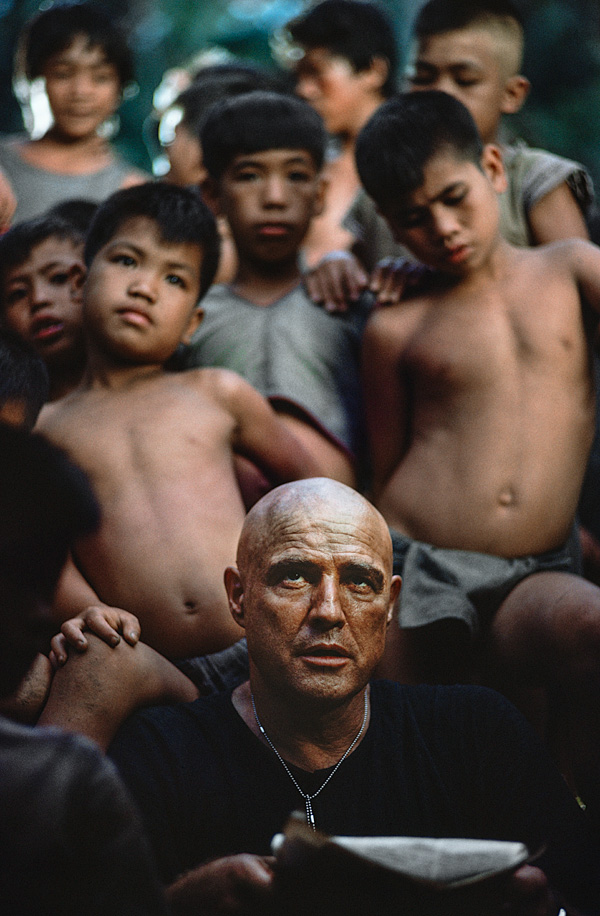 Experienced in Atmos, the added vertical soundtrack element lends a vivid quality to the trajectory of helicopters, and the LFE accompanying a B-52 Arc Light strike is full, powerful, and believable. What's most impressive about the remixed soundtrack is the fine separation that's maintained between music, dialogue, and effects; even with the sounds of analogue synthesizers drifting thickly into the rear channels, clarity of the overall presentation, and of voices in particular, is maintained.
Did I mention the extras? Along with the Final Cut on Ultra HD and regular Blu-ray, Lionsgate's release includes the original and Redux versions on Ultra HD and regular Blu-ray, with all discs featuring Dolby Atmos soundtracks. There's also a Blu-ray version of Hearts of Darkness: A Filmmaker's Apocalypse, a 1991 documentary on the production based on footage shot by Coppola's wife, Eleanor. Many extras originally appeared on the 2001 Apocalypse Now: Redux Blu-ray release and are resurrected here, some in 1080p format. Standouts include extended Coppola interviews with Milius and Sheen, and a short feature on the casting of the film. There's also an alternate end credits sequence where they roll over dramatic footage of Colonel Kurtz's compound going up in flames—something done as a legal obligation to the government of the Philippines were the film was shot.
Ultra HD Blu-ray
Studio: Lionsgate, 2019
Aspect Ratio: 2.39:1
HDR Format: Dolby Vision/HDR10
Audio Format: Dolby Atmos with TrueHD 7.1 core
Length: 183 Mins.
Director: Francis Ford Coppola
Starring: Marlon Brando, Martin Sheen, Robert Duvall, Frederic Forrest, Sam Bottoms, Laurence Fishburne, Harrison Ford, Dennis Hopper
"The avant-garde art of the past becomes the wallpaper of the future." This statement, from a new introduction by Francis Ford Coppola contained on the Apocalypse Now Final Cut Ultra HD Blu-ray release, ultimately explains the acclaimed director's motivation to revisit his Vietnam War epic, ranked number 30 on the American Film Institute's 2007 list of the 100 Greatest American Films, and create yet another cut after already having done so in 2001 for Apocalypse Now: Redux. In that version, Coppola indiscriminately restored almost everything cut from the original, a factor accounting for Redux's bloated 3 hour and 23 minutes runtime. The main reason Coppola felt his 1979 classic required any new presentation at all was hindsight: During the initial editing session for Apocalypse, major cuts were made by the panicked director to render his mostly self-financed film less "weird" and more palatable to a mainstream audience. Countless minor "annoying" cuts were also made to knock its length down to a manageable 2 hours and 27 minutes. In the new Final Cut version, those edits and select "relevant" sequences have been restored, resulting in a film that runs just over 3 hours and, according to the director, accurately reflects his original vision.