2018 Holiday Gift Guide, Part 1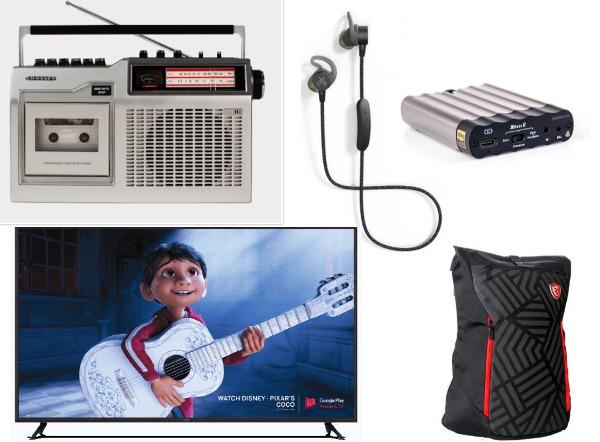 Yes, it's that time of the year again — time to start putting together a holiday shopping list, not to mention your own personal wish list. Here we present the first installment of our 2018 Holiday Gift Guide series, featuring gear that grabbed our attention for one reason or another. With any luck you'll be able to kick off the holiday season by crossing one or two names off your list. Unless otherwise noted, we haven't done any hands-on testing, so be sure to check return policies and, if possible, take items of interest for a spin.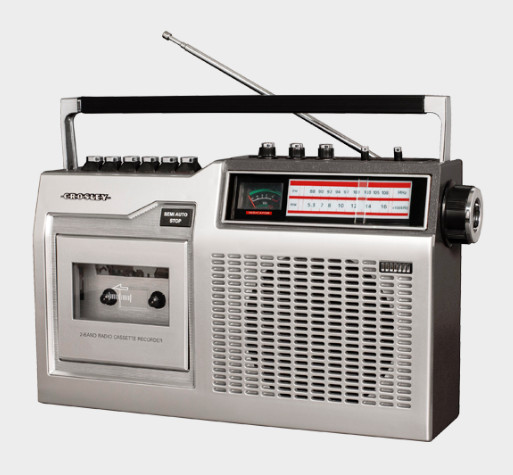 Crosley CT200 Cassette Player ($70)
Vinyl records have made a comeback in recent years so why not cassettes? Instead of attempting to be witty, we're just going to pass along the manufacturer's apt description of this nostalgia-trip-of-a-gift: "Tell CDs to eat your shorts and crank up some cassettes on the Crosley CT200! Throw in a mix tape and party hardy or chill out with your favorite public radio station. Have a hottie you're trying to impress? Make a cheesy mix tape of your own with a personal message at the beginning thanks to the built-in microphone. Score! Don't have a cow, the CT200's VU meter is no poser & it's actually functional. Take the volume to the max, add some bodacious bass or totally fine tune the treble with the adjustment knobs at the top. Plug in the AC adapter for home listening or pop in some of those huge batteries, make your hair extra big and take it on the go, dude!" We know what you're thinking: But where can I get cassettes these days? See Discogs: Cassettes Are Making a Comeback for some insights.
crosleyradio.com
Jaybird Tara Pro Wireless Earbuds ($160)
If you have an outdoor adventurer on your list, here's a gift to consider. In addition to being "extremely durable and weatherproof," the Tara Pro wireless earbuds are rated to deliver 2 hours of playtime with a 5-minute charge and up to 14 hours with a full, 2-hour charge. That's enough time for veteran hikers to climb Pikes Peak, take in the view from the summit, and make their way back down to base camp. The buds pivot and have interchangeable fins and tips to ensure a snug yet comfortable fit, and an in-line microphone facilitates hands-free calling. Jaybird even throws in a companion app with an equalizer that lets listeners dial in just the right amount of bass and treble.
jaybirdsport.com

Vizio 43-inch E43-F1 4K/Ultra HDTV ($330)
Ideal for a college dorm, apartment, or second bedroom, the E43-F1 smart TV supports the Dolby Vision and HDR10 high-dynamic range (HDR) formats and is voice controllable via Amazon Alexa or Google Assistant. While you might expect to find lesser-quality edge backlighting in an LCD TV in this price range, Vizio employs full array LED backlighting with 10 local dimming zones that adjust dynamically to on-screen content for "a more vibrant picture with deeper blacks and brighter whites." See Let Me Count the Ways I Love My New TV for a down-and-dirty hands-on appraisal of the E43-F1.
vizio.com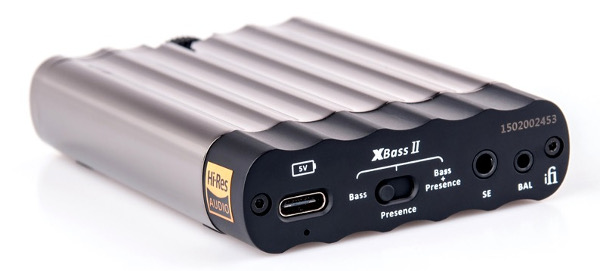 iFi audio xCan Portable Headphone Amplifier ($299)
Music lovers who demand audiophile-quality sound even when they're on the go, will appreciate the xCan's ability to support hi-res audio and drive power-hungry headphones. Rated to deliver 1000 milliwatts (mW) per channel, the portable amp packs an ESS Sabre DAC equipped with a "time domain jitter eliminator," supports Bluetooth (aptX and ACC) streaming, and features an analog volume control said to retain full-resolution at all volume levels. The device provides a 3D+ listening mode that creates a "live stage atmosphere" and three XBassII settings for "cleaner, tighter, deeper bass." The onboard lithium-polymer battery is rated for 6 to 8 hours of playtime and the amp is equipped with a balanced 2.5mm output as well as a 3.5mm output that taps iFi's S-Balanced technology to deliver the benefits of a balanced connection to single-ended headphones.
ifi-audio.com.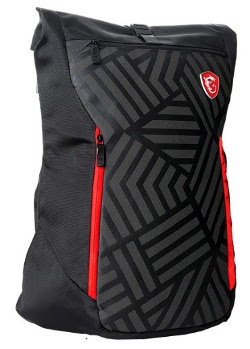 MSI Mystic Knight Gaming Backpack ($140)
The hard-core gamer in your life will love the Mystic Knight roll-top backpack. It's made of lightweight, water-resistant polyester and has a padded main compartment that will accommodate a 17-inch-screen laptop with room to spare for accessories, durable zippers, and a mesh back panel for enhanced comfort, breathability, and heat dissipation. The bag converts into a shoulder pack for easy carrying and even has red reflectors to help keep cyclists safe.
us.msi.com