2011 Top Picks of the Year Page 2
A/V Receivers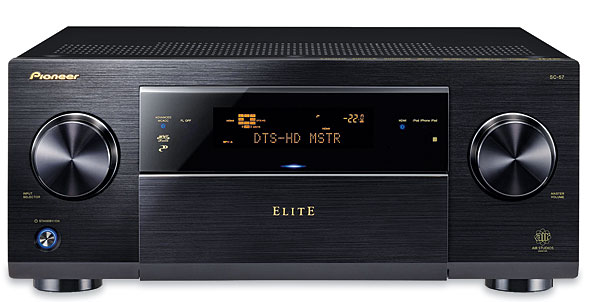 Pioneer Elite SC-57 A/V Receiver
$2,100, pioneerelectronics.com
Pioneer impressed us with its new receiver line this year, thanks to a super-broad feature set that includes good network-streaming options, Apple AirPlay, one of the best room-correction schemes we've tested, and perhaps the best and most fun remote app for iOS and Android devices we've seen. But we weren't prepared for how well the company pushed forward the state of the art in cool-running, hard-driving Class D amplification with its new third-generation D3 topology. This flagship model sounds great and delivers all the goods at a very fair price.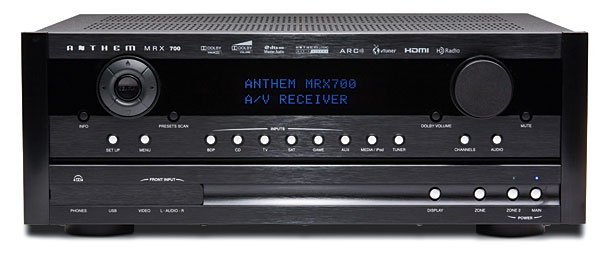 Anthem MRX 700 A/V Receiver
$1,999, anthemav.com
Anthem's high-end audio separates have been objects of lust for audiophiles for years, but the company really broadened its market this year with a line of new A/V receivers that skip most of the bells and whistles but retain the sound and video quality and proprietary room correction that brought Anthem to the forefront. The MRX 300 ($999) also earned Top Pick honors.
Audio Separates
Marantz AV7005 Surround Processor & Marantz MM7055 Amplifier
$2,799, marantz.com
For sheer value, an awesome feature set, ease of use, and great sound quality, you'll have a tough time beating this affordable stack from Marantz at anything close to the price. The processor is absolutely loaded: There's cutting-edge network connectivity and an Apple AirPlay option, all the surround modes most folks will want, Audyssey room correction and sound modes, and Marantz's best audio circuitry. The amp, rated at 140 watts times five channels into 8 ohms, performed admirably. And you won't be able to stop staring at that elegant and distinctive porthole design.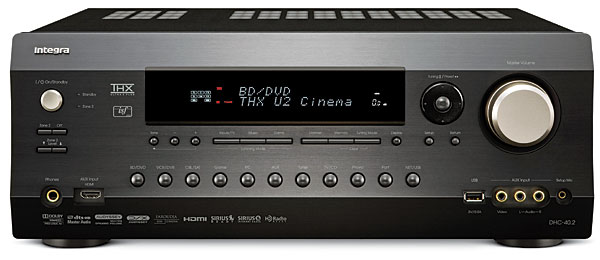 Integra DHC-80.3 9.2-Channel Surround Processor
$2,600, integrahometheater.com
Wow, is this thing feature-laden. We've always loved Integra's processors for the good value and the brand's everything-but-the-kitchen-sink mentality, and this new flagship is no exception. For this year, Integra added DTS Neo:X surround processing, upgraded the internal video processor to an HQV Vida chip, and added an extra Marvell Qdeo processor for 4K upscaling, making this the most future-proof surround processor we've seen. Audyssey's best room-correction system, MultEQ XT32, assures you'll get optimized sound quality.
Blu-ray Players
Oppo Digital BDP-93 3D Blu-ray Player
$499, oppodigital.com
Oppo's top-end Blu-ray players are the perennial favorite of virtually our entire reviewing staff, and this year's BDP-93 brought 3D compatibility to an already great platform that features good build quality, excellent video processing, great onboard analog audio conversion, and the not inconsiderable value of Oppo's superior customer service and response time on firmware upgrades. We also tested and loved the $999 BDP-95, which adds high-end DACs for serious audiophiles who don't mind connecting the multichannel analog audio outputs to an AVR or surround processor. But for most folks, the BDP-93 will be sufficient and well worth the extra dollars over a budget player. Another highly recommended classic from Oppo.
Samsung BD-D6700 Blu-ray 3D Player
$270, samsung.com
This everyday/everyman player from Samsung lists at just $270 and can be purchased new for $200 or less on the Web. It delivers excellent video performance in an attractive package and comes with built-in Wi-Fi, 2D-to-3D conversion, a second HDMI output to connect up to legacy AVRs that don't pass 3D, and Samsung's class-leading Smart Blu-ray/Smart TV network streaming platform. As a feature-filled and reliable choice for a theater on a budget, it came up again and again this year as a go-to recommendation.
Value
Pioneer SP-BS41-LR Speaker System
$630, pioneerelectronics.com
For a serious audio product, these speakers are so ridiculously cheap that you could buy them for doorstops. But if you bother to hook them up to a decent receiver, you'll be gifted with some mighty fine sound that has absolutely no right to come from such an inexpensive assemblage of parts. Famed speaker designer Andrew Jones used every trick in the book to deliver not only great performance, but also surprisingly solid build quality for not a lot of money. If you or someone you know is trying to get into the home theater game on a tight budget, this little $630 starter system with its matching subwoofer will put him or her on the right track.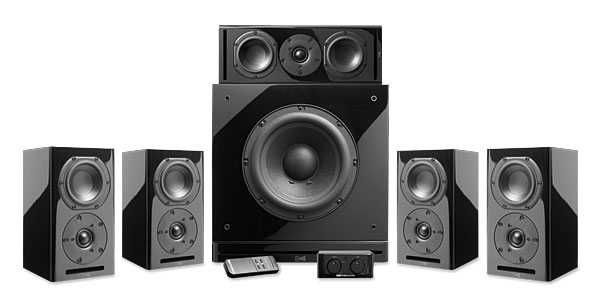 RSL 5.1 Theater Speaker System
$2,075, rslspeakers.com
The $2,075 ticket disqualifies this as a hard-core budget system, but the price/performance ratio for these compact speakers sold direct on the Internet is through the roof. The satellites deliver impressive, reference-quality sound, while the subwoofer provides a perfect sonic mating and a useful outboard control box that allows adjustments on the fly via remote control.
Top Pick of the Year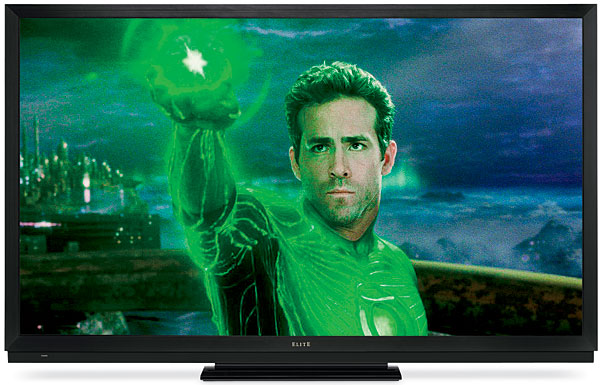 Elite PRO-60X5FD 3D LED LCD HDTV
$6,000, elitehdtv.com
We saw some amazing products fly through during 2011, but for the sheer drama of its backstory and its bold, in-your-face execution, none of them put it all together like Sharp's Elite PRO-60X5FD HDTV. We at Home Theater—and we assume many of our readers—have been waiting so long for an HDTV to compete with the now defunct Elite Kuro plasmas that we thought it might never come, much less live up to its impossible hype in nearly every way. The new Elite is not flawless; it suffers the somewhat narrow viewing window still common to many LCDs. But Sharp really pushed the envelope in the technology, the image quality, and even the price, given today's competitive market. At $6,000, this is not an everyman's TV. But every man will want one once he sees the picture.