WALL-E
Does anyone else miss the glory days of Pixar, when they were cranking out hit after hit, putting story and character above all? This was the era of WALL·E, a film of overwhelming visual and emotional beauty about the last working waste allocation load lifter assigned to Earth cleanup in the distant future. His endearing combination of kindness, a yearning for companionship and an eagerness to find value in all things set the stage for a memorable, nigh-wordless first act wherein he falls for the newly arrived EVE, a very different robot with a very different directive. This was never my favorite from the Pixar canon but it hits hard, and I can honestly say that I enjoy it more every time I watch it.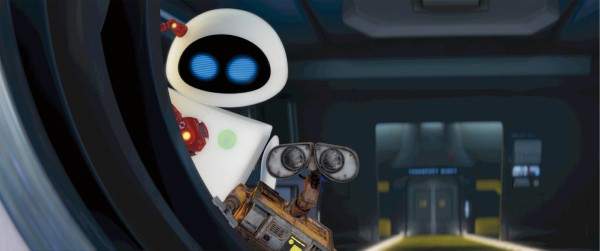 The geometry and hard surfaces of robots make good subjects for computer-generated animation, and grimy WALL·E is an engaging contrast to the gleaming EVE in 2160p. Criterion's first-ever Disney collaboration uses a previously released upscaled 4K master approved by director Andrew Stanton, albeit now stepped up to Dolby Vision and HDR10+. Details in the vast, layered urban landscapes are striking, and I can only imagine how well this movie plays on a 40-foot cinema screen.
Some of the filmmaking techniques were cutting-edge in animation at the time, such as the use of practical lighting (illuminated by elements within the scene, as guided by photo-meister Roger Deakins) and simulating the distinctive look of anamorphic lenses, focusing our attention to romantic effect. Mild speckling in red laser-sights is perhaps unavoidable, perhaps even intentional. The bold glow of WALL·E's chestplate and any of the night scenes, really, show off the strong exploitation of high dynamic range, and apparently centuries from now the midday sun will be downright brutal.
The audio here too is inherited, and those familiar with Disney's home entertainment Atmos mixes shouldn't be surprised that it's a bit of a disappointment, notably in the lackluster landing and takeoff of a should-be-mighty rocket that left me hungry for more LFE. (You might want to switch to the supplied DTS-HD Master Audio 5.1 track for greater oomph.) The 360-degree surround cues are ample however and Thomas Newman's musical score, particularly his use of ethereal strings, is profoundly moving.
In addition to a comprehensive archive--not quite 100%--of the 2008 Blu-ray supplements, this three-disc set (one-4K/two-HD) contains well over an hour of outstanding new features that benefit from the generous contributions of Mr. Stanton, along with one of the best booklets yet, deeply researched and artfully designed.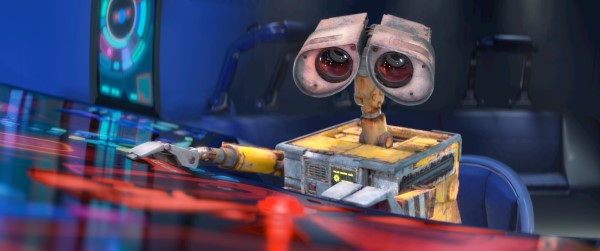 Ultra HD 4K Blu-ray
STUDIO: Criterion Collection, 2008
ASPECT RATIO: 2.39:1
HDR FORMATS: Dolby Vision, HDR10+
AUDIO FORMATS: Dolby Atmos with TrueHD 7.1 core
LENGTH: 98 mins.
MPAA RATING: G
DIRECTOR: Andrew Stanton
STARRING: Ben Burtt, Elissa Knight, Jeff Garlin, Fred Willard, Kathy Najimy, Sigourney Weaver