Sony XBR-65Z9F LCD Ultra HDTV Review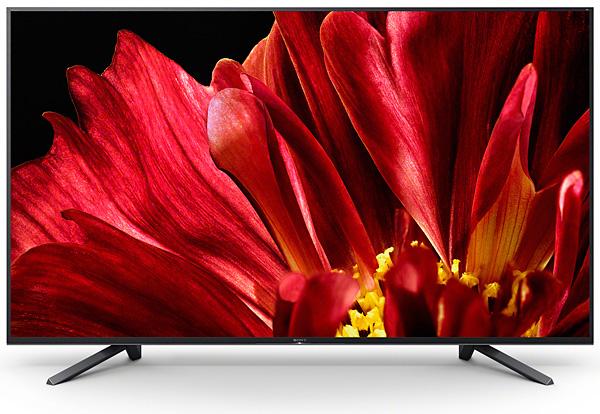 PRICE
$3,500
AT A GLANCE
Plus
Impressive HDR brightness
Excellent black level and shadow detail
Superior off-center viewing angle for LCD
Minus
Some backlight blooming artifacts
Unimpressive built-in sound
THE VERDICT
Sony's Master Series Z9F LCD makes a strong claim for top-dog status in today's Ultra HDTV market. It produces superb images, with enhanced off-center viewing so all guests will be happy at your next Super Bowl party.
In mid-2016, Sony launched a new flagship LCD design, the XBR-Z9D. The series incorporated Backlight Master Drive, a local dimming technology that was a big step forward in realizing the peak brightness potential of high dynamic range (HDR). The Z9D series has remained at the top of Sony's TV lineup for two years—an eternity for UHDTV technology. But it now shares space with the new XBR-Z9F Master Series LCD models, which are available in 65- and 75-inch sizes, along with the company's new A9F Master Series OLED TVs.
Design and Features
The XBR-65Z9F is reasonably thin as LCD designs go, though it's less svelte than some OLEDs. Its thin black bezel is unobtrusive, and removable covers are included to help hide cable clutter. The feet are widely spaced to make room for an optional Sony soundbar.
The Z9F series uses a Precise Full Array local-dimming backlight, as opposed to an edge-lit backlight. The number of "zones" is not specified, but I measured just under 100. That isn't particularly impressive when compared with the top competition, but Sony would doubtless argue that its new X1 Ultimate processor, which provides twice the power of the previous X1 Extreme processor, makes up for it with tighter zone control.
Though Sony doesn't specify panel bit-depth, as with other high-end TVs the panel itself is limited to 10-bit display. Current consumer video sources are limited to 12 bits for Dolby Vision and 10 bits for other forms of 4K/HDR. According to Sony, the Z9F's X1 Ultimate processor upconverts all source material to a higher bit-depth to perform scaling and other video processing chores. This reduces the possibility of color banding (which was never visible in my tests), although those added bits must eventually be downconverted to match the panel's capability.
The Z9F can display HDR10, Dolby Vision, and HLG, but not HDR10+. All four of its HDMI 2.0 inputs can handle the full bandwidth (18Gbps) required to pass 4K/60Hz/4:4:4 sources, but you must first set the HDMI signal format to Enhanced in the External Inputs submenu of the Settings menu.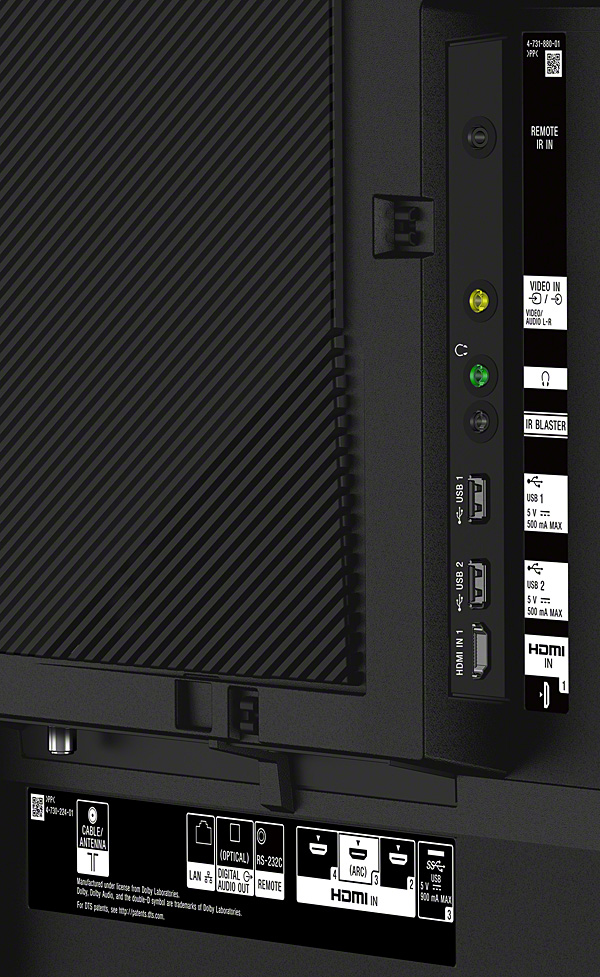 Out-of-the-box on our sample these were all set to Standard. (Consumer HDR material with a 60Hz frame rate is currently limited to one Ultra HD Blu-ray disc, Billy Lynn's Long Halftime Walk.)
The Z9F uses a process Sony calls Object-based HDR remaster to upconvert SDR images to a near-HDR format. The set's X1 Ultimate processor also automatically converts the static metadata of an HDR10 source to dynamic metadata. This allows it to respond scene-by-scene to HDR variations in the source, as opposed to the single level that static metadata allows. This feature isn't unique to Sony; much of the competition offers something similar, though how well it's done varies with the implementation.
Sony has adopted Google's Android TV as its Smart TV platform. The Android TV version used here has been refined, and I experienced good results when wirelessly streaming a variety of material from Netflix, Amazon, and YouTube. But the Sony's Wi-Fi receiver appeared weaker than other TVs I've tested. It worked fine at a relatively short distance from my router but refused to lock on at a longer distance of about 35 feet (with walls between the router and the set). A far less expensive Vizio UHDTV I had under review worked fine in either location.
Sony's multi-function remote lacks backlighting but is otherwise competent. It offers voice-recognition, though that feature appears limited to the onboard Google search capability. Since you have to dive deeper into the Google Ocean to use this (including a registration that opens you up to who knows what), I didn't bother to test voice recognition.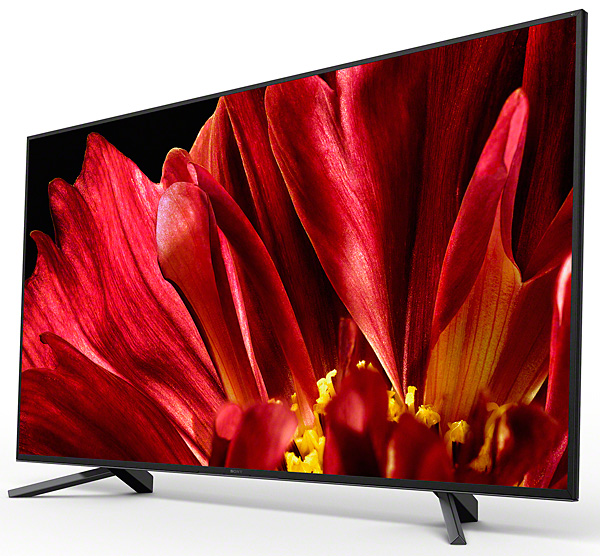 The set's sound is adequate for casual viewing but seriously lacking for movies, particularly of the action variety. There's essentially no useful bass, and at high volumes I heard buzzing from vibrating panels. But the set's optical digital output will pass both multichannel (lossy) Dolby Digital and DTS to a soundbar, and there's also an HDMI eARC (Enhanced Audio Return Channel) option.
Sony is a signatory to a new IMAX Enhanced certification program from IMAX and DTS that's designed for both hardware and program content. If that rings a THX's second-coming bell in your head, you're not alone. Since IMAX is a more recognizable and saleable trademark than the now little-mentioned THX, we'll likely hear more about what this means in the future.
Setup
Many of the Z9F's picture controls are self-explanatory, though some are not. For example, I found no Advanced Contrast Enhancer setting that I felt could produce a natural-looking image. The X-tended Dynamic Range mode was occasionally useful with standard dynamic range (SDR) sources with the Low setting selected. For HDR, I set X-tended Dynamic Range to Medium.
For SDR and HDR10 sources, the set's Custom Picture mode is the best option. (Gamers might prefer the Game mode, which reduced the 94ms lag I measured in the Custom mode to 23.8ms.) Three modes are available with a Dolby Vision source: Vivid, Dolby Vision Bright, and Dolby Vision Dark. I used the latter.