Xbox 360 as Media Streamer Page 2
Once you turn on the Xbox 360, you can use voice commands from start to finish, including telling it to shut down. In the home menu, say "Settings," then, "Turn off console." There are times when you must use an Xbox game controller or an optional Xbox remote control—when downloading apps, changing settings, or bringing up an onscreen keyboard to type in a user name and password or search within apps that aren't voice-search enabled.
When I want to watch a particular movie title, I am not particular from which service it is played, so I really appreciate the feature that lets you do a voice search of Microsoft's search engine, Bing. When you say "Bing" and the title of the TV show or movie you want, a list of services that offer the program is displayed. Say the name of a provider from the list and it brings you straight to the title, at which point you can instantly start playing the movie or TV show. It was announced at E3 that the Bing search will soon include movie genres—for example, you can search for comedy, action, or drama titles.
Setup
The connections on the back of the Xbox 360 are fairly routine.

In addition to an HDMI output, there's an optical digital-audio output, a connector for a breakout cable that provides analog video and audio, an Ethernet port, a Kinect connector, and three USB ports.
Streaming video, music, and photos from your networked computers and NAS drives is possible using the video, music, and photo player apps on the Xbox 360. Clicking on a player app will display your Universal Plug and Play (UPnP) and Digital Living Network Alliance (DLNA) media-server sources. Unfortunately, the player apps do not have the updated Kinect menus—you must use an Xbox 360 game controller or remote.
I use a number of media servers on my home network. Most sources and files appeared readily, but a few DLNA devices that are typically found didn't show up on the Xbox. And files that are incompatible do not appear—for example, our copy of Sean of the Dead is a high quality MKV file and was not listed among the video files on my NAS drive.
Many of the first available media streamers used Windows Media Extender to stream movies, music, and photos from a PC. The Xbox still has a Windows Media Extender app, although there are virtually no other media streamers that use it anymore. Windows Media Extender pairs with a particular computer that is running Windows Media Center—popular before most people moved to the Windows Media Player software. When paired, Windows Media Center is mirrored on the Windows Media Extender device.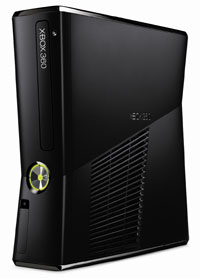 If you have set up Windows Media Center in one of your computers, this might be a good solution for you, as it can also stream live TV (with a PC TV tuner adapter), and it can act as a DVR. Still, during my testing, the Xbox and Windows Media Center lost communication several times. And like the media players, the Windows Media Center must be controlled with an Xbox 360 game controller or remote control.
Performance
The Xbox 360 has a boatload of content, easily found and controlled simply by talking to the Kinect. But how good is the picture and sound quality? The device offers 1080p high-definition video and up to 7.1 channels of Dolby Digital sound. I recommend using the Vudu app and streaming the HDX version for the best picture and sound quality.
The sound and picture quality on Mirror, Mirror, which I rented in HDX, was so good that I had to look closely at fine details in the image to tell the difference between the streaming video and Blu-ray. To watch The Newsroom, I used HBO Go, and the quality was the same as when I watch the show on HBO via Dish Network. Hulu Plus officially claims to stream in 720p, but the Touch episode I watched on the Xbox blew away the cable version.
Plus, the Kinect voice command worked beautifully. At one point, I had to rush out of the room, quickly yelling "Xbox, pause," and the video immediately froze. It started right up again when I returned with "Xbox, play."
Bottom Line
As media streamers go, the Xbox360 is considerably more expensive than average. At $299 for the Kinect Family Bundle with a small, 4GB solid-state drive, it is $100 more than a Boxee Box. The Kinect bundle that includes the Xbox360 with 250GB of storage—for saving games and your media library—runs $399. If you want to watch streaming video, you'll need to add another $60 per year (or $25 for three months) for an Xbox Live Gold subscription.
The Xbox 360 has already achieved the next step in audio/video control with the Kinect. With its vast offering of streaming and live TV content, it has become a viable alternative to other home-theater streaming components. The Xbox 360 does not play Blu-ray discs, so it won't replace all of your source devices. But, if you're like me, you'll appreciate walking into the room, tapping the Xbox 360's capacitive power button and never looking for a remote control. You may pay a little more, but because it is a video-game console, you can counteract the couch-potato-video-watching syndrome by working out with the new Kinect Nike+ Kinect Training game. For now, "Xbox...turn off console."
LATEST VIDEO