Xbox 360 as Media Streamer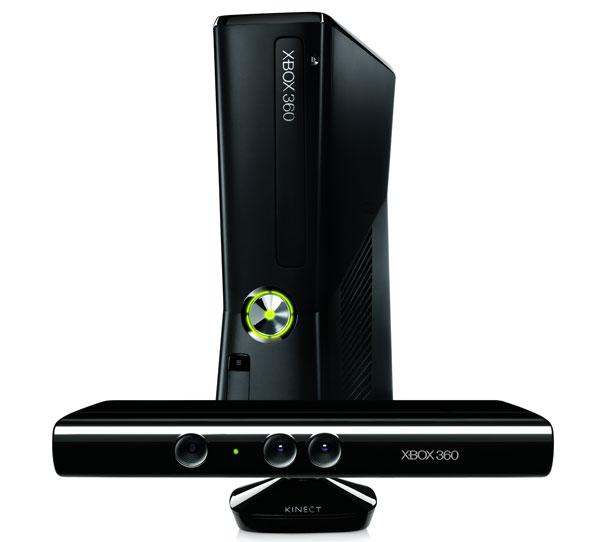 Price
: $300-$400
At a Glance
: Streams from online providers and networked home computers • Kinect voice and gesture command work well • Excellent video and audio quality
Unless you've been living in an isolated compound in Abadabad, Pakistan—and perhaps even if you have—you know that the Microsoft Xbox 360 is a top-ranked video-game console. However, you might not know that it's also a media streamer with access to oodles of online content. In fact, with all the streaming devices, TVs, and connected Blu-ray players I have in my house at any given time, my first go-to player is the Xbox 360. Not only does it have all my favorite streaming services, its Kinect voice and gesture control appeals to my tendency to be lazy.
Microsoft has learned that Xbox Live users spend more time than ever watching video, so the corporate honchos have started adding content partners to satisfy their users' video appetites. The Xbox offers plenty of content to watch, including streaming movie and TV services as well as live sports and cable TV. At the 2012 E3 (Electronic Entertainment Expo) video-gaming conference, Microsoft announced it will add 35 more video services this year, including a number of sports apps. Plus, the company will release a "second screen" experience called Xbox SmartGlass when the Xbox 360 is paired with Windows 8 devices, Android phones and tablets, and iPhones and iPads.
Features
The Xbox360 offers lots of streaming movie and TV services, including Netflix, Hulu Plus, Vudu, and Amazon Instant Video. You must subscribe to Xbox Live in order to access these apps, a membership that is in addition to the monthly fees for Netflix, Hulu Plus, or other subscription services. There are a number of other apps including YouTube, the Today Show, Crackle, Syfy, and MSN with MSNBC News, and many more will be added in the coming year. If your cable or satellite TV subscription includes HBO or the Epix channel, you can access their movies and original programming on the Xbox360.
Also available is the Xfinity On Demand app for Comcast subscribers. This app does not provide live TV; instead, it offers an extensive on-demand service. You must have at least one Comcast cable box in your house and Xfinity Internet service. This is a point of contention among net-neutrality supporters, because Xfinity does not charge for on-demand content streamed to your Xbox, which is construed as playing favorites with their own content.
Xfinity even offers voice search with Kinect for on-demand programs. Say the title of the show you want to watch, and it is ready to play instantly. I was unable to test this service as Comcast is not offered in my town.
Verizon FiOS TV is also available on the Xbox 360. FiOS does offer live TV streaming but no on-demand titles. Also, only 25 channels offered by FiOS TV are available on the Xbox, including a couple of HBO channels, TBS, Comedy Central, the Food Channel, and so forth. There are no network TV channels.
Browse the FiOS interactive guide using voice commands with Kinect or search for a particular TV show. The search feature can find a title in the guide, but you can only play shows that are currently airing. Like Xfinity, I was unable to test this service as FiOS is not offered in my town.
Sports junkies can get tons of live sports through a number of apps, currently including MLB TV to watch live baseball games, a UFC app that offers live UFC action, and an ESPN channel. By the end of the year, a full offering of ESPN apps will show 24/7 programming, including Sports Center and programming from ESPN2, ESPN3, and ESPN-U. The NHL app will offer live hockey games, and NBA promises a massive number of live basketball games. Microsoft demonstrated that you will be able to watch more than one game with a split screen in the app.
For those with libraries of videos, music, and photos on their Windows computer, the Xbox can play that content as well, since it is also a Windows Media Center Extender. However, the easiest way to play media files form your computer is to use Windows Media Player on the PC. Unfortunately, only a limited number of media file formats can be played—high-quality MKV video files and iTunes files must be transcoded to another format to play. The Kinect voice and gesture commands are not available in the media-player or Extender apps.
The web is coming to the Xbox 360 thanks to the addition of Internet Explorer, which was announced at the 2012 E3 conference. You will need to type in web addresses using the gaming controller or the Xbox SmartGlass app for smartphones and tablets. This app will also be used as a touchscreen cursor control when visiting websites via Internet Explorer. The Web hub is a collection of your favorite or commonly visited sites, making it easy to navigate the Xbox to those sites.
Speaking of the Xbox SmartGlass app, it will first launch on Windows 8 and will also be available on Android devices as well as iPhones and iPads. Similar to using AirPlay with an AppleTV, users can send content from their mobile device to play on the Xbox 360. Once the content is streaming to the Xbox and displayed on the TV, the SmartGlass-enabled phone or tablet becomes a second screen. Like most second-screen experiences, Xbox SmartGlass offers relevant information about the title you are currently streaming. At E3, for example, a proof-of-concept demo showed a map of the characters' current locations on a tablet while streaming Game of Thrones from HBO Go.
User Interface
The Kinect gestural controller comes bundled or as an optional accessory to the Xbox 360, depending on the package you get. Best placed below the TV screen, it has a camera to track body movements and a microphone to hear commands.

When the Kinect was released in 2010, it sold 8 million units in its first 60 days, making it the fastest-selling consumer-electronics device in history. Perhaps this is because, unlike many other voice and gesture remote controls, the Kinect voice control works almost flawlessly.
The Xbox 360 menus have been redesigned to work with Kinect's voice and gesture commands, as have certain features of the video apps. The home screen for Netflix, Hulu Plus, HBO Go, and other video apps are designed with a collage of boxes, using Microsoft's Metro design, that lead to recent movies, your video library, and more. Above the boxes is a navigation bar listing different navigation items. To navigate the home screen, use gestures or say the name of an item or other command.
When the Kinect sees you, a negative image (white on black) of your body and the room appears in the bottom right corner of the screen. To use gesture commands, wave your hand at the Kinect, and a hand appears on screen. To choose an item, hold your hand over it until a circle appears around the hand.
Each item has a corresponding menu screen. You can switch to a new category screen by sweeping your hand horizontally across your body as if you were turning a giant page. I haven't yet mastered the arm movements, due in part to the placement of the windows in the room where I have my home theater. There is a window behind the couch and another to the side, and I am backlit until late afternoon, making it hard for the Kinect to "see" my hands.
Although the Kinect has trouble with my gestures, it has almost no problem with voice commands. To wake up the Kinect, simply say "Xbox." The Xbox is now listening for your command. Commands are listed across the bottom of the screen. Choosing a movie title might be more difficult if it were not for an overlay over each title and menu box on the screen. This eliminates any confusion of what you need to say to select an item. Say the command you see onscreen or say a complete command, such as "Xbox, Netflix." As long as there isn't a lot of ambient noise, you can almost whisper to the Kinect and it will accept your command.