Widows
Shot on 35mm film, Fox's presentation of the film on Ultra HD Blu-ray looks excellent, even if it does lack some of the pop and detail found on the best transfers made from digital intermediates. Dark indoor shots can sometimes appear a little soft, but there's strong delineation of shadows, and the colors are deep, rich, and gorgeous. As with the film's indoor scenes, outdoor daytime shots also have natural, but subdued lighting that complements the straightforward but first-rate direction and cinematography.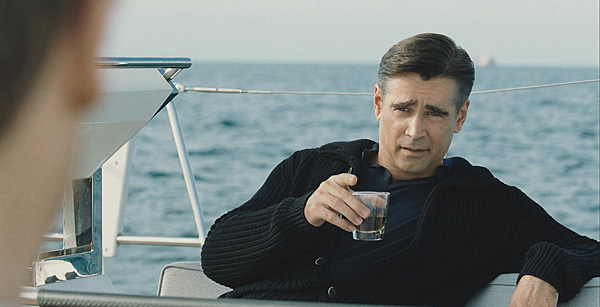 The disc's Dolby Atmos soundtrack has excellent fidelity, and wide dynamics when required, but there's not much in the way of surround information or overhead effects. Except for an early action scene, most of the film's first half is front-channel-centric and dominated by dialogue. For example, in chapter 4, the sound is pleasing and analog-like when Viola Davis's character plays Nina Simone's cover of "Wild Is the Wind" on vinyl, but it's tightly confined to the front speakers with little ambience. And when the action moves to a bowling alley bar in chapter 6, there is little activity in the surround and overhead speakers to provide a sense of setting. In the following chapter, a church service with a boisterous congregation has a somewhat surprising lack of surround presence, sounding as if it were recorded in stereo. Suspense and a sense of urgency is ramped up in the film's second half, with Hans Zimmer's score coming alive with a more enveloping presentation to complement the onscreen action, but I still wish there had been better use of Atmos throughout to enhance the cinematic experience.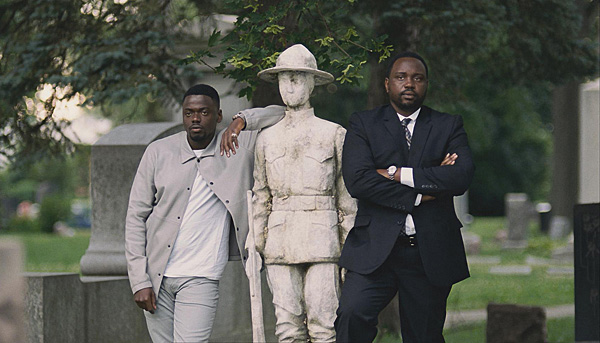 Fox's 4K Ultra HD Blu-ray release also features Widows on regular 1080p Blu-ray with a 7.1 DTS-HD Master Audio soundtrack plus a digital download. Extras on the Blu-ray include a three-part making-of documentary, a picture gallery, and the film's theatrical trailer.
ULTRA HD BLU-RAY
STUDIO: 20th Century Fox, 2018
ASPECT RATIO: 2.39:1
HDR FORMAT: HDR10+ and HDR10
AUDIO FORMAT: Dolby Atmos with TrueHD 7.1 core
LENGTH: 129 mins.
DIRECTOR: Steve McQueen
STARRING: Viola Davis, Michelle Rodriguez, Elizabeth Debicki, Cynthia Erivo, Colin Farrell, Daniel Kaluuya, Jacki Weaver, Robert Duvall, Liam Neeson

Widows is a taught crime thriller directed by Oscar-winner Steve McQueen (12 Years a Slave), who co-wrote the script with author Gillian Flynn (Gone Girl). Based on a British television series, it follows the lives of several women brought together by their husbands' criminal pasts and features an outstanding cast led by an intense performance from Viola Davis, with support from Daniel Kaluuya, Michelle Rodriguez, Elizabeth Debicki, and others. Told in a stylish and well-paced manner, Widows holds plenty of twists and surprises for the viewer. I found the movie to be thoroughly engrossing.