We Three Projectors: Sony VPL-50WES, Epson 5020e, JVC-DLA-X35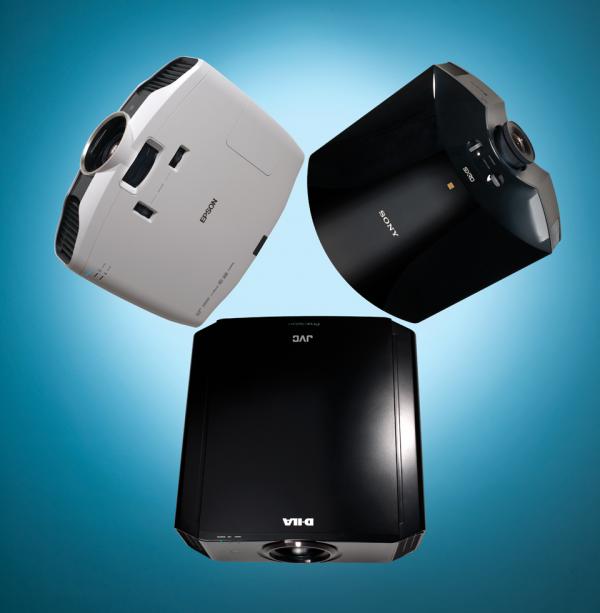 Winter is my favorite season, when all the past year's new flat-panel TVs have been reviewed and I can switch my attention to projectors. This season was particularly bountiful, as I was able to score three of the best projectors on the market for review. Sony's VPL-HW50ES, plus an Epson and a JVC, all arrived on my doorstep within a few days of one another. Not too shabby, that. Time for a roundup.
First, the Sony VPL-HW50ES. Ever since the company made the move to its own LCoS flavor, SXRD, I'm hard pressed to recall a Sony projector that wasn't among the best in its category. With the contrast-ratio benefits of LCoS plus accurate color, the various VW and HW models have done well against some stiff competition.
But a quick glance at the Epson and JVC reveal that they too have been much improved over last year's models. Game on, then.
WHERE TECHNOLOGY BECOMES ENTERTAINMENT