Vizio Rolls Out Free Cord Cutter Streaming Service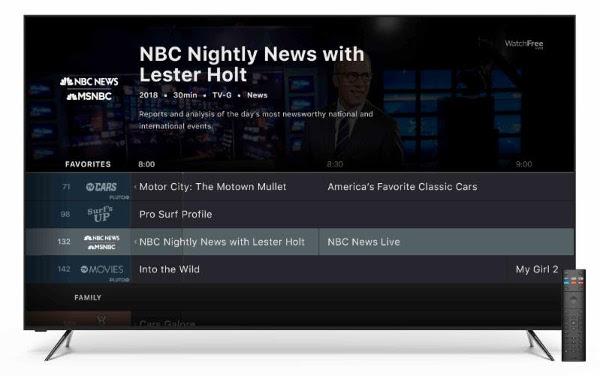 Vizio today announced a free streaming service aimed at cord cutters.
A partnership between Vizio and Pluto TV, the new WatchFree service brings more than 100 free channels to "nearly all" Vizio SmartCast TVs via an automatic cloud-based update.
The service provides direct access to a number of Pluto TV channels covering news, sports, movies, and TV shows. Channels include Pluto TV Movies, Action Movies, Black Cinema, News 24/7, NBC News/MSNBC, Fox Sports, Frontdoor, Cats 24/7, Crime Network, MST3K and The Surf Channel. In addition to the regular channel lineup, Pluto TV will soon offer Kitchen Nightmares, featuring chef Gordon Ramsay, and episodes of the crime TV show Unsolved Mysteries.
WatchFree has its own dedicated input SmartCast TV owners can access by pressing the remote's Input button and selecting WatchFree.
"WatchFree is a next-generation streaming service with an easy-to-navigate, cable-like interface that delivers creative and thoughtful content selections," said Bill Baxter, Vizio's chief technology officer.
"Powering Vizio's WatchFree service is a pivotal next step in our goal to deliver free, premium entertainment to as many consumers as possible," said Tom Ryan, Pluto TV co-founder and CEO. "From hit TV shows to blockbuster movies, news, sports, lifestyle and more, WatchFree is a gamechanger for cord-cutting enthusiasts."
Vizio said it has further enhanced the cord-cutting experience by including a TV tuner in all 2018 SmartCast TVs for access to over-the-air broadcast TV with an antenna (not included). The TVs also feature Google Chromecast, which provides quick access to Chromecast-enabled apps such YouTube TV, Netflix, Prime Video, Vudu, iHeartRadio, and many more.
For more information, visit vizio.com.