Vizio Introduces 80-Inch Smart TV for $4,000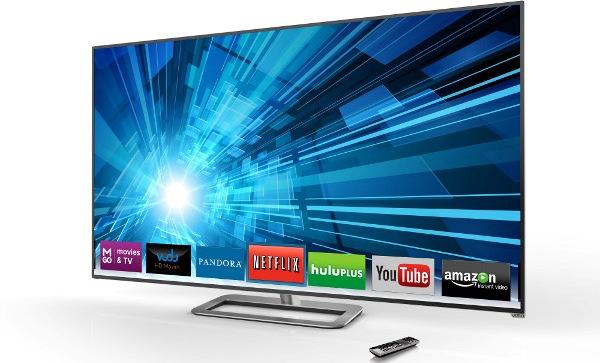 Vizio today introduced its largest HDTV to date, the M801d 80-inch Razor LED Smart TV featuring a new Apps Plus platform and a competitive $4,000 price, the lowest list price for a TV of its size on the market.
The 1080p LCD TV is an edge-lit LED design with "intelligent local dimming," which is said to improve brightness and black-level performance, and includes eight sets of 3D glasses for passive 3D viewing.
The revamped smart TV platform is said to offer more apps than previous Vizio TVs and is set up for quick connection to the Internet via onboard Wi-Fi or an Ethernet connection. Apps include Netflix, Amazon Instant Video, M-GO, VUDU, HuluPlus, YouTube, Pandora, and Facebook.
Part of Vizio's design-focused M-Series, the TV sports an ultra-thin bezel and includes a Wi-Fi-enabled universal remote control with backlighting.
The TV is available at vizio.com, Best Buy, Costco, Amazon, Sam's Club, and Walmart.
WHERE TECHNOLOGY BECOMES ENTERTAINMENT