Vizio, Hisense Dispute Poor TV Reliability Ratings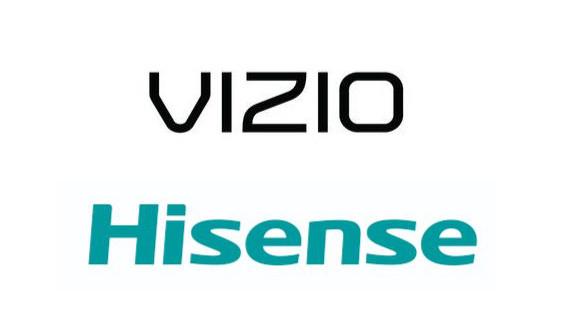 Vizio has issued a scathing rebuttal to the results of a
Consumer Reports
(CR) TV reliability survey that led the magazine to remove its "recommended" designation from seven Vizio TV models.
The report also singled out Hisense and removed the "recommended" badge from two of its TVs.
Findings of the survey led CR to "estimate that 20 percent of Hisense and Vizio TVs will experience a problem within the first five years" and assigned both brands a "predicted reliability" rating of Fair, which precludes them from being eligible to receive a recommended designation. In the survey, 97,554 consumers who bought a new TV between 2010 and 2018 were asked "whether their televisions broke or stopped working as they should."
The survey did not reveal what sorts of problems were encountered with TVs from specific brands, but participants were asked "what problems they experienced with their TVs overall, regardless of brand or when the issues started." Slow or inconsistent internet connectivity and streaming apps that freeze were the most common complaints, according to the report.
In a press release issued late Friday, Vizio said it was "inaccurately represented" and described the survey as "deeply flawed." The statement went on to characterize the report's conclusions as "inconsistent with actual Vizio data."
Hisense also objected to the report's conclusions and wrote in an email to CR: "As the fastest-growing TV brand among the top six brands, with defective rates of less than 4 percent, we stand by the quality and longevity of our TVs and are committed to developing products that speak to the premium technology advances consumers demand, regardless of the category of TV they purchase."
In its lengthy press statement, Vizio took issue with the survey, noting that it provides no context, no definitions, and no further information to help consumers understand the question; instead, it conflates or confuses the idea of 'breakage' with minor frustrations such as internet disruptions or third-party streaming services that failed to load quickly."
Vizio said the common complaint of inconsistent internet connectivity is "an issue that may have more to do with a home's Internet environment, ISP or other factors not actually attributable to the TV itself" and said the survey is not clear on whether its reliability rating refers to operability or usability. "It inherently assumes that TVs from 2010 should behave the same as TVs today in terms of performance. Over the survey period, TVs have evolved from relatively static non-Internet connected hardware to connected devices reliant upon software integrations and other technological innovations."
The TV company also faulted CR for not collecting data on the causes of problems or even their symptoms, or the percentage of total TVs that were connected vs. non-connected…" and said the survey "skews toward a narrow demographic that is not representative of the entire purchasing public…"
Requests for more information about the survey's methodology and results were declined, according to Vizio, which further lambasted the report for making "nonsensical predictions about the 'reliability' of future TVs."