Vizio Announces M-Series Razor Line of LED-Based LCD Smart TVs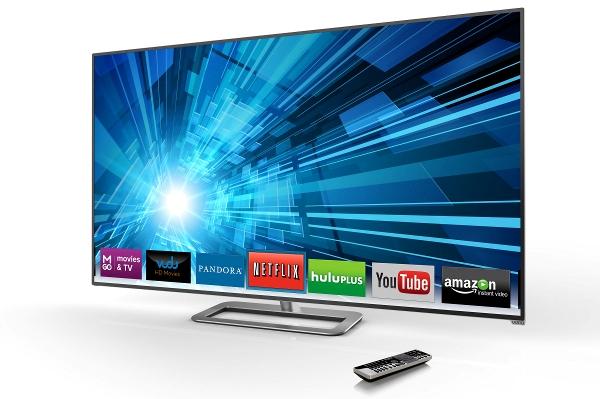 Vizio has announced shipment of its M-Series Razor line of LED-based LCD smart TVs offering nine 1080p models in screen sizes between 32 and 80 inches. Available at Best Buy, Amazon, and Walmart, the models feature a "near borderless" frame design with a metallic finish, a metal base and neck for added stability, and onboard apps via Vizio's improved Internet Apps Plus feature.
All M-Series models have an effective refresh rate of up to 240Hz and incorporate Vizio's contrast enhancing Smart Dimming technology and Smooth Motion technology with backlight scanning, which is said to sharpen the image. Models with a screen size of 50 inches or larger are equipped for passive 3D viewing and come with lightweight glasses.
The new models also include a back-lit universal remote control, dual screen control from smartphones and tablets, built-in Wi-Fi plus an Ethernet connection, and are said to provide more apps than ever before through Vizio's Smart TV platform. Apps include Netflix, Amazon Instant Video, M-Go, Facebook, HuluPlus, Pandora, Vudu, and YouTube.
Suggested retail pricing for the new models is as follows:
32-inch M321i, $400
40-inch M401i, $530
47-inch M471i, $730
50-inch M501d, $800
55-inch M551d, $1,200
60-inch M601d, $1,600
65-inch M651d, $2,000
70-inch M701d, $2,500
80-inch M801d, $4,000
More information is available on vizio.com.