Vanco Introduces HDMI Wireless Extender, Bluetooth Adapter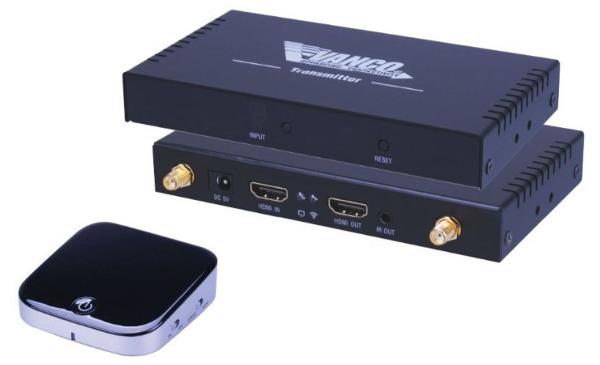 Vanco, an Illinois-based distributor of electronic accessories, has announced an HDMI extender that wirelessly extends signals up to 131 feet and a Bluetooth transmitter/receiver kit that brings wireless connectivity to components that lack it.
Designed to extend the range of 1080p HD signals, the Vanco HDWIRKIT/RX kit ($499) includes a transmitter and receiver and is able to split a wireless HDMI signal four ways. Multiple kits can be installed without interference and line of sight is not required for transmission, according to the company. Wireless receivers (HDWIR-RX) are available separately for $300 each.
The PulseAudio PABT410 Bluetooth 4.1 transmitter/receiver kit is compatible with aptX processing for enhanced sound quality and has 3.5mm analog and coaxial digital input and output connections. The system is powered by an integrated fast charging battery and supports voice prompts as well as dual-stream (TX) and dual connection (RX) modes to maintain multiple connections simultaneously.
Both products — except for the HDWIR-RX, which is available now — are expected to be available by the end of July.
For more information, visit vanco1.com.
WHERE TECHNOLOGY BECOMES ENTERTAINMENT