UHD Alliance Teams with Hollywood to Deliver 'Filmmaker Mode' for 4K TVs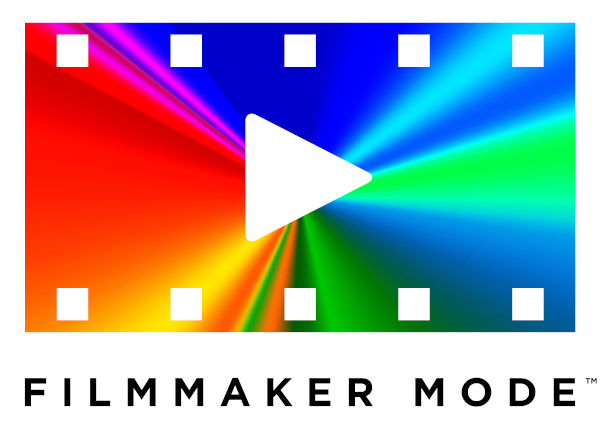 The UHD Alliance (UHDA) has teamed with Martin Scorsese and other top Hollywood directors and movie studios to collaborate on a viewing mode for 4K TVs that honors the filmmakers' creative intent by preserving the correct aspect ratios, colors, and frame rates.
Developed with input from more than 400 filmmakers — including Christopher Nolan, Paul Thomas Anderson, Ryan Coogler, Rian Johnson, and Patty Jenkins — the new "Filmmaker Mode" is intended to make it easy for viewers to enjoy a "more cinematic experience" by disabling TV post-processing such as motion smoothing and displaying a movie or TV show as the filmmaker intended it to be seen.
The goal is to avoid consumer confusion by making the Filmmaker Mode moniker consistent across TV brands, the UHDA said. The mode will be activated either automatically, through metadata embedded in the content, or through a single button so viewers don't have to navigate through multiple menus to find and select it.
"One of the UHD Alliance's missions is to help ensure consumers get a great 4K UHD experience," said UHDA president Mike Fidler. "Through the creation of Filmmaker Mode, TV manufacturers are giving consumers the quickest path to a filmmaker's creative intent."
While consumer electronics companies have long worked with Hollywood studios to deliver new AV technologies, Filmmaker Mode is the first collaboration to bring leaders in the creative community into the mix, the UHDA said.
In addition to consolidating feedback from filmmakers, studios, and CE manufacturers, the UHDA engaged the broader creative community by polling their members to identify priorities and worked with and solicited input from the Directors Guild of America and The Film Foundation.
"I started the Film Foundation in 1990 with the goal to preserve film and protect the filmmaker's original vision so that the audience can experience these films as they were intended to be seen," said Martin Scorsese. "Most people today are watching these classic films at home rather than in movie theaters, making Filmmaker Mode of particular importance when presenting these films which have specifications unique to being shot on film."
Full details of the initiative have yet to emerge but so far it has received support from Warner Bros., Universal, and Amazon Prime Video on the studio side and LG, Panasonic, and Vizio on the hardware side. Vizio announced yesterday that it will include the new viewing mode in its 2020 model year TVs.
"Through collaboration with TV manufacturers, Filmmaker Mode consolidates input from filmmakers into simple principles for respecting frame rate, aspect ratio, color and contrast, and encoding in the actual media so that televisions can read it and display it," explained Christopher Nolan, director of such acclaimed films as Dunkirk, Interstellar, and the Dark Knight Trilogy.
"Every day on set, we make hundreds of decisions about how to present and tell our story," said Wonder Woman director, Patty Jenkins. "No one decision makes or breaks a film, but there's a cumulative effect that results in a film that looks and feels the way we envisioned it. As a filmmaker, I want to see — and think viewers want to see — that vision carried through to every possible viewing environment. Filmmaker Mode makes it possible for all those choices to be seen in the home."
The UHD Alliance comprises upwards of 40 member companies including movie studios, consumer electronics and technology companies, and content distributors. The organization's stated mission is to foster the creation of an ecosystem that "fully realizes and promotes the next generation premium in-home entertainment platform." The UHDA Board is made up of members from Dolby, Panasonic, Samsung, Technicolor, Universal Pictures, Warner Bros., and Xperi, the parent company of DTS.
For more information on the UHDA, visit experienceuhd.com.
Related:
Ultra HD: More Than Just Resolution - 15 Minutes with UHD Alliance President Mike Fidler