Ultra HD Alliance: Taking TV to the Next Level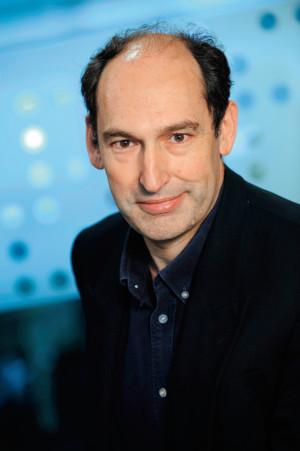 Introducing the Ultra High Definition Alliance
When we first heard about the Ultra High Definition Alliance, an industry coalition that has set its sights on establishing new standards that raise the bar on video quality, we were eager to learn more, especially after perusing the "who's who" list of member companies: DIRECTV, Dolby, LG, Netflix, Panasonic, Samsung, Sharp, Sony, Technicolor, Walt Disney Studios, Twentieth Century Fox, and Warner Bros. We caught up with Vince Pizzica, senior executive vice president of strategy at Technicolor, to find out what makes the UHD Alliance tick.
S&V: How and why was the UHD Alliance formed and what is its mission?
Vince Pizzica: The UHD Alliance is a collection of companies from across the creation, distribution, and display ecosystem that have aligned to agree on interoperable open standards and best practices for the latest innovations in video technology, with the ultimate goal of optimizing consumer experiences with these technologies. The innovations under consideration include 4K resolution, high dynamic range (HDR) video, and wide-color gamut.
A number of players across the ecosystem independently arrived at the need for an alliance about the same time in 2014. As we all reached out, it became clear there was enough common ground that we could achieve the standardization goals of all founding members through the formation of a single alliance.
S&V: What are the alliance's goals?
VP: The goal of the UHD Alliance is to define what a higher quality UHD experience should mean for consumers and to establish and communicate quality standards for new video technologies that will allow industry players to align and seamlessly integrate their offerings. Color depth, luminance, and color space are all within remit of the Alliance. It's necessary for the Alliance to address fundamental issues for HDR like, "how bright should bright be?" and for color gamut, "how wide should the color space be?" and then determine how we explain these benefits to consumers.
S&V: Practically speaking, how will the Alliance accomplish these goals and what is a realistic timetable?
VP: The UHD Alliance is committed to establishing an open, collaborative framework that encourages innovation and is accessible to all companies within the entertainment ecosystem. Only a well-defined open standard allows an entire industry to move forward with the confidence that what they are building will be truly interoperable. What we want to avoid is new innovations in consumer technologies that are not compatible with other devices or specific pieces of content that are only available on certain devices. That level of fragmentation will only delay consumer adoption and cause confusion. The UHD Alliance will ensure that those of us, like Technicolor, who not only create and grade content, but also encode, distribute, and build devices for that content will be able to do so with confidence.
Collaboration across the ecosystem will ensure the industry can move forward together. A single, open specification accepted by both content creators and display developers will eliminate the "chicken and egg" scenario of content and hardware availability, allowing consumers to experience the full benefit of these new technologies.
The goal of the UHD Alliance is to define what a higher quality UHD experience should mean for consumers.
S&V:
The press release announcing the Alliance talks about a "technology roadmap for the rapid evolution of UHD technology." Tell us about this roadmap and where it stands today.
VP:
Everyone in the Alliance is in agreement that we need to agree on a standard and to do so with relative speed. The belief at Technicolor is that no one company can build the infrastructure for future storytelling experiences alone. The UHD Alliance will establish a level of viable specifications that will promise consumers a high level of quality. One of our objectives is to allow innovation to bloom on top of those specifications, so as the technologies continue to evolve, we anticipate companies will strive for even higher levels of excellence. The Alliance is currently working to establish specifications and best practices for so-far-undefined home entertainment features. Specifications up for discussion within the Alliance meetings are confidential until the Alliance makes a specific announcement.
S&V: What role does Technicolor play in the Alliance?
VP: Moving the industry forward in display technology has been part of Technicolor's mandate since the invention of color in film. From our unique vantage point, we understand the massive changes that new technologies drive across the ecosystem. We cover that ecosystem from production and creative services, through delivery and device technology, down to our set top box businesses. And we're looking at adding HDR features and services all the way through that chain. We're effectively retooling a 100 year old company for the next generation of immersive video, which is going to be coming fast to consumers in 2015.
As the only company in the world that spans the entire workflow of video content from content capture to final delivery across ecosystem, it is essential that we join alliances and groups that will bring the best open specifications to the industry.
Technicolor believes this Alliance will be successful because of its hardline approach that open standards will enable innovation in UHD, and ultimately consumer adoption and experience. This focus on creating open specifications was essential in our decision to join the group. We bring the expertise in how to ensure delivery of the creator's original intent through every step in the chain, all the way down to the end device.