Ultra HD: More Than Just Resolution

15 Minutes with UHD Alliance President Mike Fidler
The Ultra HD Alliance is on a mission to spread the good word of Ultra HD, which as any self-respecting home theater enthusiast will tell you is more than just a resolution story. Yes, having four times as many pixels as standard HD is a definite boon to image quality, but high dynamic range (HDR), wide color gamut, and other recent advances in TV picture quality are even more compelling, nudging us ever closer to images that mirror the real world. Last summer the Alliance recruited industry veteran Mike Fidler as its first full-time president. We recently caught up with Fidler, who has served in key executive roles at Sony and Pioneer, to get an update on the Alliance and its efforts to promote the benefits of what it calls a "premium audio/video experience."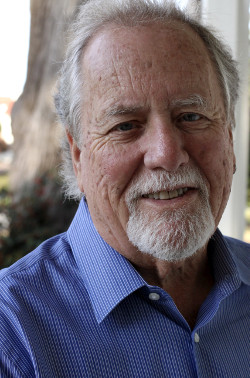 S&V: Let's start with a little background. How did the UHD Alliance (UHDA) come into being and what is its mission?
Mike Fidler: The organization was formed in 2015 with the primary mission of more faithfully delivering creative intent using next gen AV technologies, establishing a minimum benchmark to ensure a compelling user experience, and establishing a logo program to identify products that meet strict certification criteria. The Alliance is committed to education that helps consumers better appreciate how advanced picture quality contributes to a "premium" audio/video experience across content, devices, and services.
S&V: What role does the Alliance play in establishing performance requirements for TVs, Blu-ray players, and other entertainment devices? MF: The UHD Alliance has specified technical requirements for UHD content, distribution, and devices that must be met to deliver a high quality experience — one that preserves creative intent. Our scope includes developing testing methodologies and certification programs. With that in mind, we established the UHD Alliance logo program to identify products certified to deliver an optimal presentation of UHDA- branded content on UHDA-branded devices. The Alliance also established specifications — including mandatory distribution requirements related to HDR, resolution, color bit depth, and color palette — and in the past year expanded those specs to include battery-operated devices.
S&V: How about content — what role does the Alliance play there?
MF: From a content perspective, the Alliance has established both mandatory and recommended specs. Mandatory "content master requirements" include HDR, image resolution, color bit depth, and color palette. Mastering display recommendations include display reproduction, peak brightness, and black level.
S&V: How does UHD certification work?
MF: The certification program for hardware devices uses independent testing labs around the world to verify conformance with our performance specifications. The manufacturer submits candidate products to the Authorized Test Center and if the device passes certification tests (as defined by the Alliance), test results are submitted for final review by the Alliance's management company (VTM Group), which specializes in compliance enforcement to insure proper testing protocol was followed. Once the certification process is successfully completed, the UHD Alliance executes the requisite licensing agreement, allowing the brand to use the UHD Premium logo.
S&V: It's been a couple years since the Alliance introduced the Ultra HD Premium logo. How successful has the program been?
MF: The logo program has been very successful in establishing performance benchmarks that ensure a premium experience for consumers. We have certified products in numerous categories, including UHD TV's, UHD Blu-ray players, UHD content, computer monitors, mobile devices, PCs, and media players. We believe the establishment of performance specifications, developed and agreed to by all member companies, is significant but we also understand that member companies are free to decide how to use the logo program.
We are working toward a more expansive use of the Ultra HD Premium logo program with our member companies and retailers to help clear up confusion around new UHD-related technology announcements and give consumers confidence in choosing UHD products. We are also working hard to expand the program to include new categories of devices, including set-top boxes, streaming media, and desktop PCs and to expand our marketing efforts through a new consumer website — experienceuhd.com — brochures, and a soon-to-be-released set of educational videos.
S&V: Resolution tends to be the first thing people think of when they hear "Ultra HD" but the format represents so much more in terms of video quality. Can you talk about the significance of the other technical elements that fall under the UHD umbrella?
MF: We couldn't agree more and have established key pillars of performance to help consumers understand what goes into a premium AV experience. Beyond 4K resolution, we include high dynamic range (HDR), wide color spectrum, color bit depth, and immersive audio. We focus our collateral material on explaining what these attributes mean in terms of performance and how Ultra HD Premium certification optimizes the experience. High frame rate is another factor in the overall experience — one that will play a key role in defining premium live broadcasting, especially sports broadcasts.
S&V: Will HDR standards for meeting the certification threshold need to evolve to reflect improvements in peak brightness capabilities, and if so, when do you see that happening?
MF: We have core working groups mdash; Technical, Certification and Compliance, Promotions, and Interoperability — that continually review the evolution of technology and improvements that occur over time — not just for peak brightness but for all categories. The current specifications are minimum requirements and we fully expect to see improvements in contrast, peak brightness, and resolution that will further enhance the viewer's experience, so we will most assuredly see modifications over time.
S&V: Many tend to think of the Ultra HD Premium standard as relating only to video, but of course it covers audio as well. Talk about sound and its importance to the certification program.
MF: The UHD Alliance believes a premium entertainment experience must incorporate audio, which is why our recommendations for the next generation of premium AV gear include immersive audio. We continue to work with member companies to insure that it is a key part of the overall experience.
S&V: The Alliance broadened its scope last year with the creation of the Mobile HDR Premium logo for portable devices — laptops, notebooks, tablets, and smartphones. On-the-go entertainment is huge today but certification in this area could be seen as overkill, especially on smallish phone screens. Why mobile?
MF: Mobile video consumption is growing exponentially and we believe mobile devices deserve the same attention as non-mobile devices when it comes to video performance, which is why we established a separate set of specifications that are based on display size and proximity of the screen to our eyes. We focus on the same core specifications used for Ultra HD Premium — resolution, dynamic range, color space, and bit depth — to make sure you can get an enhanced visual experience on the small screen.
S&V: What will the Alliance be doing in the coming year to increase awareness of HDR and wide color gamut as features?
MF: We have put an enormous amount of time and resources into building an exceptional website that educates consumers on the benefits of the Ultra HD Premium and Mobile HDR Premium programs. ExperienceuHD.com is a great consumer resource and it will be updated throughout the year as the Alliance works to increase awareness among consumers, retailers, and the press. We provide comprehensive information about the technology and developments in the UHD space as well as a listing of all Ultra HD Premium-certified products with direct links to member company websites, extensive FAQs, and guides to help consumers get full enjoyment from UHD devices and content.
We have also produced a companion brochure—available to consumers and retailers—that explains the benefits of our Premium programs and helps consumers determine with confidence which products will best meet their needs. In addition, we have produced five consumer videos designed to help consumers in a very friendly, non-technical way understand UHD technology and make buying decisions. These will be available shortly.
Finally, as UHD technology advances, the Alliance will continue to be a core source of information for the press and participate in many industry events as we move forward into the year.
S&V: Last summer you became the UHD Alliance's first full-time president. What are your goals for 2018? And what do you see as the biggest opportunities — and challenges?
MF: My goals for 2018 include continuing to inform and educate consumers, retailers, and the press about the advantages of the Ultra HD Premium and Mobile HDR Premium programs. We will also look to significantly expand our membership to broaden the awareness of the UHD Alliance and its mission, which is to provide consumers with a premium entertainment experience. The Alliance will also continue to look at new technologies and ways to expand the delivery of premium devices and content to an ever-expanding market, which we believe will have significant annual growth for many years to come.
In an effort to provide consumers with a seamless entertainment experience, the organization will also continue to collaborate with other industry groups, including the Digital Entertainment Group (DEG) Consumer Technology Association (CTA), Blu-ray Disc Association (BDA), Society of Motion Picture & Television Engineers (SMPTE), Sports Video Group (SVG) and broadcast industry, and HDMI Forum.
The other major goal for 2018 is to continue the work we are doing on interoperability. We want to insure products work together. We've set up a new working group that is addressing this issue and working within the industry to hopefully develop guidelines for the seamless operation and integration of existing and new UHD equipment in consumer homes.
One of the biggest challenges is overcoming the confusion that comes with rapid change. The recent explosion of new technologies and acronyms tends to confuse consumers and retailers alike so we will continue to focus our efforts on education and clarity of information. I am also hopeful that more member companies, both current and new, will adopt our Ultra HD Premium and Mobile HDR Premium logo programs as a way to not only educate consumers but help retailers guide consumers to products that deliver a premium audio-visual experience.
We will continue to work to expand our Premium logo program and with a growing number of devices under our certification program we anticipate a broader representation. We also are working with broadcasters to expand the delivery of high-quality 4K HDR content into the market. We know from past experience that this will not happen overnight, but we are already seeing great interest and premium events that will expand awareness and interest in UHD.