UHD Alliance Steps Up Its Game with Full-Time Prez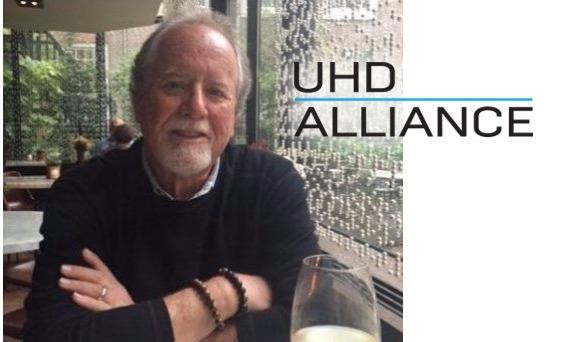 The UHD Alliance, the industry group charged with fostering an ecosystem around the benefits of 4K Ultra HD and high dynamic range (HDR) technology, has appointed respected AV industry veteran Mike Fidler as its first full-time president.
As the Alliance expands its vision, Fidler will be instrumental in enhancing the membership roles, increasing Ultra HD brand awareness, driving new consumer education initiatives, and facilitating the expansion of Alliance certification and logo programs into other categories of hardware and content.
"It is a pivotal year for UHD and HDR, from both the hardware and content standpoint, with sales expected to explode in 2017," Fidler said. "Consistency of experience along with broader consumer awareness and deeper understanding, will be critical to sustaining growth and I look forward to working with all of our members to firmly establish the Alliance as a leading voice and resource for all things Ultra HD."
Fidler, who has held senior executive posts at Sony, Pioneer, and other CE companies, played a key role in the launch of the DVD and Blu-ray Disc formats while at Sony and was instrumental in launching the DVD Entertainment Group, now known at the Digital Entertainment Group (DEG).
Over the course of a career that has touched the entire entertainment ecosystem — hardware, content, service providers, retailers, studios, streaming services — Fidler helped drive the conversion from film to digital in movie theaters and advanced the development and marketing of optical laser technologies. Most recently Fidler served as the Entrepreneur in Residence at Connect, advising start-up companies in Southern California.
Michael Zink, vice president of technology at Warner Bros, has assumed the post of chairman of the UHD Alliance board, succeeding Hanno Bass, CTO of 20th Century Fox Film Corp. Zink will be responsible for driving the organizational mission and vision of the global coalition as it looks to further expand certification and logo programs to help consumers identify premium Ultra HD products and content across a range of categories.
"From a content provider perspective, there are so many exciting things we can do with UHD, and in particular with HDR," Zink said. "Consumers are starting to see the benefits of the technology and are just beginning to understand how HDR adds to the experience but still require great deal more education. To that end, I expect our organizational vision will expand to include broader consumer promotion and information efforts for UHD in total as well as for our Ultra HD Premium and Mobile HDR Premium logo programs."
Earlier this year the UHDA launched the Mobile HDR Premium specification for laptops, notebooks, tablets, and smartphones to confirm that a portable device meets UHDA-defined performance criteria for 4K/Ultra HD resolution, dynamic range, color space, and bit depth.
For more information about the UHD Alliance, visit uhdalliance.org.