The Tiny GoldenEar Makes a Big Splash at CEDIA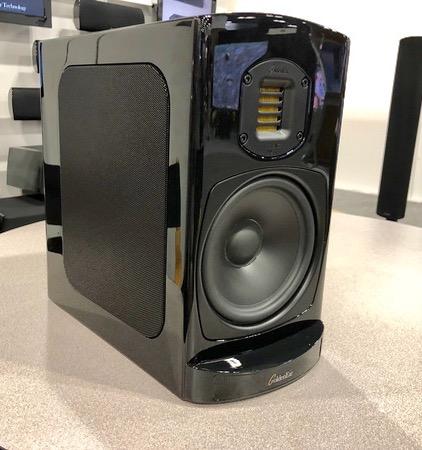 Announced in a
pre-show blog
on the eve of CEDIA Expo 2019, GoldenEar's Bookshelf Reference X (BRX), scheduled for release in early 2020 at an expected retail price of $699 each, has made an impressive splash.
It incorporates many of the technologies used in GoldenEar's premier floor-standing models, including the award-winning Triton Reference.
The BRX employs a 6-inch active woofer-midrange, a pair of 6.5-inch passive radiators (GoldenEar also uses them widely in its other models rather than a conventional port), and the company's proven folded-ribbon tweeter.
Auditioned on a wide range of program material, the BRX displayed a clean and open top end, an uncolored midrange with solid stereo imaging, and bass response more than comfortably deep for a speaker of its size.
WHERE TECHNOLOGY BECOMES ENTERTAINMENT