Those Were the Best Days of My Spatial Audio Life
Remember when we all knew exactly what the song of the summer was? With today's non-centralized listening habits, it's harder and harder to have a mass consensus on what constitutes the very best new song to hear pumping out of a car radio and/or at the beach—or through your headphones/earbuds of choice.
Even so, there will always be songs, whether new or old, that define the summer experience, and some of the choices herein this week's Spatial Audio File definitely fit that bill. Naturally, each of the five tracks to follow has been thoroughly spec'ed and checked by way of my personal deep-dive listening sessions on both my home system and headphones alike. Sometimes, I even put my shades on to get into the proper full-on summertime vibe. You too can find these and other stellar Made for Spatial Audio and Dolby Atmos tracks within the always expanding Apple Music library.
Shades duly doffed, I now present to you this week's quintet of sun-drenched but wholly unbowed immersive tracks as follows. . .
GEORGE MICHAEL: "FAITH"
English singer/songwriter George Michael sure had a lot to prove once he left '80s pop-chart powerhouses Wham! in 1986. His debut full-length solo effort, October 1987's Faith, instantly reinforced his merits as a career artist to be reckoned with—and, to date, it's sold over 20 million albums worldwide. Not only that, but the Atmos mix of "Faith," the album's title track and a long-running No. 1 single, is but one more reason Michael deserves his acknowledgement as being the Featured Artist on Apple Music this week.
"Faith" opens with 35 seconds of a skyward, cathedral-style organ figure that, yes, references the 1984 Wham! track "Freedom," and it fills the full soundfield, though it does emanate outward from the center on high. As you reflexively look up while the organ plays out in the ether, you wouldn't be out of line for having visions of stained glass dancing in your head during that initial half-minute-plus.
The organ then drops out and an insistent, Bo Diddley-beat acoustic guitar line takes over in the middle as Michael enters in the same zone with, "Well, I guess it would be nice if I could touch your body." His vocal is clean, dry, and well-upfront in the mix, similar to how Prince was recording his lead vocals at the time (see "Kiss"). Percussion and handclaps are at first somewhat behind him, then spread wide across the entire field as the next verse unfolds.
A slight echo effect comes into play when Michael observes, "Oh, but I need some time," the anchoring bass line remaining in the middle behind him, and the Linn drum machine-programmed cymbals doing their thing right of center. Note how Michael deliberately slurs "gotta/have-uh" together as essentially one word during the second reading of the phrase in the chorus. As Michael repeats the title word over and over, cowbell-like percussion ping-pongs east-to-west and back again. Dig how he emotes the last reading of the word as "faith-uhh" before he emphasizes "Bay-bay!" slightly louder as the lead-in to the next verse. ("Faith-uhh" returns later as the final expressive vocal moment in the song, btw.)
Michael's vocal placement becomes a bit more playful here, wafting in the heights from side to side, and with his occasional doubling of a line here and there too—and then a twangy, rockabilly guitar solo enters up high in the middle and counters itself over in the right as he scats along behind it at a slightly lower volume.
No foolish notions here—I can unequivocally anoint "Faith" as my top-shelf favorite Made for Spatial Audio track of the week.
THE BEACH BOYS: "I GET AROUND"
Look up summer in the dictionary, and invariably you might come across a photo of The Beach Boys. Their just-expanded 80-song collection Sounds of Summer: The Very Best of The Beach Boys is prime summertime listening, so what better way to kick things off than with "I Get Around"? This magical May 1964 singalong hit single became The Beach Boys' first No. 1 chart-topper here in the States, and it very much gets around in a very good way in Spatial Audio.
A blink-and-you'll-miss-it snarling guitar lick actually opens the track before the a capella "'Round, 'round, get around / I get around" vocal starter immediately follows on high, supplemented by those heavenly "ooohs" that sound exactly as sweet as you remember them.
As the verses unfold, Mike Love takes the lead out front, and behind him, Brian Wilson turns in the falsetto as he, Al Jardine, Carl Wilson, and Dennis Wilson all blend together in that early, classic, high-cast Beach Boys style.
When Love gets to the "I'm gettin' bugged" ennui section, the guitar figure rolls over to the left and handclaps emerge just right of center before they all take a quick break for Brian's brief Hammond B3 organ breakdown, itself over to the left.
When the second full chorus kicks in, the lead vocal blend remains centered on high, and you're singing along with it phonetically to yourself—unless you know all the words by heart, that is. (If so, then I dub thee "a real cool head.") A brief guitar solo nestles left of center, though closer to the left, as The Boys harmonize on "wop-wop ahh-wooh" up the middle.
The B3 organ line returns at left even more prominently during a break in the next verse section, this time supplemented with center-right rim-tapping percussion by Hal Blaine. The final "get around" and harmony vocal push, with full drums over to the right, is as peak summer-fun listening as it gets, right up to the final fade.
'Round, 'round, get around, "I Get Around" totally rules the audio roost from town to town in Spatial Audio.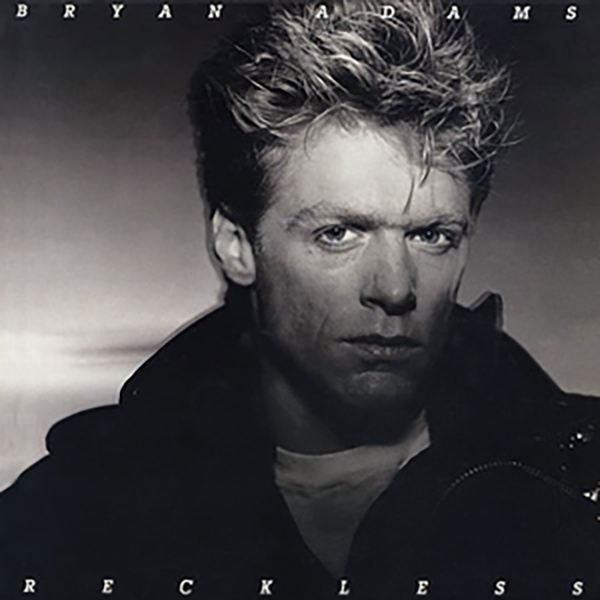 BRYAN ADAMS: "SUMMER OF '69"
Canadian rock/pop icon Bryan Adams hit pure paydirt with "Summer of '69," one of the many super-popular singles from his mega-selling November 1984 release Restless, and it also happens to be experiencing the best mix of its life in Atmos.
A whipcrack drum hit opens the track just a tick above the center plane before the signature chugging guitar riff starts center left, then responds to itself center right, its ensuing resonance spread fully wide on both sides. When Adams enters up in the clouds with the first line, "I got my first real six-string / bought it at the five and dime," the echo on his throaty voice is nothing short of massive, lending the song's overall tack of fond reminiscence additional weight. (Bonus generational points to those of you who don't need to look up what a "five and dime" is/was.)
When Adams first clocks the memory lane timeframe as "the summer of '69," the drums kick in behind him up the middle in a more supportive role than the opening beat had been presented in the mix. The held, sustaining guitar riffs ring quite wide and leave space for Adams' centralized lead vocals, rather than competing with them. The guitars get more forceful, yet still in widescreen fashion, as Adams ruminates, "Oh, when I look back now"—and you should also feel the low-end kick of the bass drum hitting your chest.
Adams' exclamation of "Hey!" before the next verse unfolds arrives center left and somewhat back in the mix, then his lead returns high and prominent. His own vocal doubling/harmonizing of the "Standing on your mama's porch" section really hits, well, home. The song's overall melancholy nature should also be affecting you at this point.
The guitar snarl picks up on the next verse and during the brief instrumental break, serving as foreshadowing to Keith Scott's guitar-solo payoff during the final minute, with his riffage fully centered and Adams' vocal now slightly right of his playing. The final 25 seconds are a masterclass of a particular style of letting a band play through to the fade out, something you don't hear as much of these days.
I actually got my first real six-string at my own local five and dime equivalent a few years before this song was released, but that's a story for another time. "Summer of '69" evokes all the right feels a feel-good summertime rock song should, and it's even more marvelous in Atmos.
a-ha: "TAKE ON ME"
Norwegian synth-poppers a-ha took on the top of the charts when the perennially catchy "Take on Me," their No. 1 hit from June 1985's Hunting High and Low, became an international smash during the height of the MTV era—the song's award-winning, rotoscoped music video is a bonafide '80s classic if ever there was—but the track has much more depth to it than you might think when you hear in Atmos.
A minimalist insistent Linn drum beat and a propulsive pressed-steam effect set the table up the middle and spread outward into the field until the instantly recognizable, upbeat synth hook takes over on high left of center. You'll also catch vocalist Morten Harket's brief, wordless breathe-scatting for a few short bars. Then he enters, properly centered, with his opening lines, "We're talking away / I don't know what I'm to say." As the verse unfolds, Harket moves further out front in the mix, moving somewhat right and then left of center like he's still sussing out the situation at hand.
When the chorus kicks in, you can marvel at Harket's choices. In a very low tone, he extends the vowel in "take," then does the same with "on" and "me" in his regular voice, with the repeat response vocal of the full phrase just to his left. When Harket gets to the key line, "I'll be gone / in a day," his falsetto rises way up high into the ether of the height channels in a way few other vocalists could ever hope to replicate (and plenty have tried).
On the ensuing verse, Harket's vocal wafts a bit left-to-right and back again, as does the synth line that essentially follows him. On the second chorus, his falsetto read on the final word "two" is literally out of this world, as the drama of hearing it ascend up into, and essentially beyond, the height channel is as thrilling as could be. Immediately after that, it's a pretty smart arrangement choice to have a synth break dance across the main field to take the track over for just a bit, before it drops out and the main synth hook comes back for its own out-front starring role, albeit mostly at center right.
The undeniable appeal of "Take on Me" will be coming for you anyway, so I say enjoy it to its fullest n Spatial Audio.
TIMBALAND: "THE WAY I ARE (FEAT. KERI HILSON & D.O.E.)"
Hip-hop/R&B production maven Timbaland has, on occasion, stepped out front to headline a few of his own albums to stellar results, as his April 2007 opus Shock Value demonstrates quite handily. One of its key tracks, the Top 5 electro-pop single "The Way I Are," makes an even bolder statement of purpose in Spatial Audio.
A swirling synth line opens things up and swooshes all around the field of play as a processed voice declares a "state of emergency" just right of center before a thumping synth bass marches right down the middle of the field, with percussive slaps and calls of "yeah!" duly in tow. The bass is so intense right out of the box here that, as a public service, I implore you to make sure your subwoofer channel is tuned to handle it.
The heavy synths continue with the club beat, with squashed vocal stabs filtering in and out of it all until Timbaland opens the gambit in a channel-wide declaration/admittance of, "I ain't got no money / I ain't got no car to take you on a date." When his voice sums to the center and implores, "Talk to me, girl," featured vocalist Keri Hilson enters high in the mix in a sultry tone to reassure him, "Oh baby, it's alright now, you ain't gotta flaunt for me." Her voice is slightly disorienting and somewhat disembodied at first, albeit doubled up as she continues on with some creative suggestions of her own that soon enough crystallize much more clearly up the middle.
Timbaland returns to serve and volley with Hilson in the heights, his voice somewhat tamer as he feels out his options. His processed lead returns to take over the next verse, then Hilson re-emerges as her response portion charges onward, her vocal chops now coming even more to the forefront. Finally, D.O.E. enters the frame in a centralized manner to offer up his own flow—and some counterproposals of his own. The sampled "yeah!" returns left of center to reinforce his ideas. Hilson's "oohs," and the synth line that responds to it, climb high into the heavens to carry the track to its end, albeit with a few percussive accents closing it all out for good measure.
"The Way I Are" is simply the way a club track should be in Atmos.
Related:
HOW TO GET THE MOST OUT OF SPATIAL AUDIO
For more about the specs, gear, and setup options you'll need to experience the very best of the ever-expanding Apple Music universe of fully immersive Made for Spatial Audio Dolby Atmos mixes, go here.
FURTHER LISTENING
Still want more Made for Spatial Audio options to listen to before an all-new Spatial Audio File returns next Friday? Go to Apple Music: Spatial Audio Relations to get an additional all-channel fill.