Everybody Got to Elevate Spatial Audio
RUSH: "VITAL SIGNS"
Spoiler alert: Rush's February 1981 masterpiece, Moving Pictures, is my personal No. 1 favorite album of all time, so I was very much looking forward to hearing the entire album in its full glory in Atmos. Interestingly, stellar Atmos mixes of two great Pictures tracks, "Tom Sawyer" and "Limelight," were released last year on Apple Music in anticipation of celebrating the album's 40th anniversary, but the balance of its seven tracks were held back until now, mostly due to supply-chain issues in order to align with the physical release of the Moving Pictures Super Deluxe Edition box set that finally came to market earlier this month—a mondo-disc collection that features a 24-bit/96kHz Atmos mix of the entire album on its included Blu-ray.
And it was well worth the wait, for the overall MP Atmos mix, done by noted producer/engineer and longtime Rush associate Richard Chycki, is the stuff dreams are made of in Spatial Audio. (Spoiler alert, Part II: My deep-dive in-depth feature on the making of Moving Pictures in both its stereo and Atmos forms will be posting here on S&V within the next month or so.)
Each track on is worth multiple Atmos listening sessions all on their own, but I've chosen to focus my aural sights on the final cut at the end of the record—"Vital Signs," a song that connected the legendary Canadian trio's time-signature-challenging past with their synth-prog future.
Speaking of synth futures, a swirling synth line opens "Vital Signs" by fading in from left to right and back again to start the track as Alex Lifeson's ostinato lead-guitar riffing pops in and out of each channel until drummer Neil Peart makes his full impact known up the middle, his latent cymbal hit resonating until Geddy Lee's percolating bassline burrows from the center to center left. Lee's first vocalized lines, "Unstable condition: / a symptom of life," enter up on high, his bassline now being split wider across the stage as Lifeson's guitar stabs continue to move all about with Peart's deft cymbal work super-crisp in and around him, the emphasized snare hits deep and true down the middle.
The tighter, snappier character of Peart's ensuing snare rolls back in the mix just ahead of Lifeson's more aggressive, more spread-out, multi-layered guitar musculature, and Lee's bassline is more centered. After Lee sings "by internal incoherence," everyone drops out to give Peart room to do a stage-wide drum fill. Also take note of the literal "reverse polarity" of how those two vocalized words move in relation to the ones both before and after them. And then catch the spirit of the echo and repeat on the last two words of the phrase, "warm memory chip."
Rush pick up the pace while fully in sync in the song's second half, and you should sense Peart's physical movement across his kit—and the height relationship of just how he does it all—during his second isolated drum fill. When Lee holds down the sustained synth riff to carry the track home and subsequently sings, "everybody got to elevate / from the norm," his burbling bass takes place of a guitar solo and his final vocal push takes to the skies while he and his bandmates bring the track's volume up yet another notch to elevate said norm in more ways than one.
Leave out the fiction, the fact is I have absolutely no mixed feelings here whatsoever—Rush's truly forward-thinking, function-and-form-bending "Vital Signs" is hands-down our top-tier Made for Spatial Audio track of the week.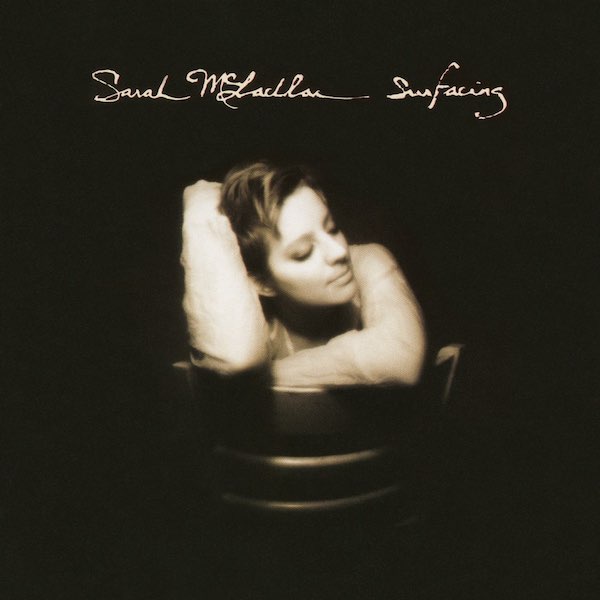 SARAH McLACHAN: "BUILDING A MYSTERY"
Canadian singer/songwriter Sarah McLachlan was entering her Lilith Fair prime when "Building a Mystery," the lead track from her blockbuster July 1997 fourth album Surfacing, took major flight on the airwaves—and it only reveals layer after deeper layer of its eternal appeal in Spatial Audio. (Fun fact for Apple Music fans: A portion of "Building a Mystery" was the very first track ever played publicly on the first iPod during a presentation by Apple founder, chairman, and CEO Steve Jobs.)
Acoustic guitar strumming opens "Mystery" up on the left, with a brief bassline counter in the right a few seconds later as electric guitar effects file into the mix at center left before the acoustic gets centered—replete with quite discernable string resonance—before McLachlan's angelic voice enters with, "You come out at night" up above the plane. A slight echo is added on the next line, "That's when the energy comes." She then adds a breathy quality to the next few lines, with the phrase "and the vampires roam" rolling over to the right.
As "Mystery" continues to unfold, McLachlan's voice rises in volume and dominates the soundfield even more, as it should, the full instrumentation of emphatic snare drums and an anchoring bass entering up the middle only after she sings the title phrase for the first time. McLachlan's voice begins to get doubled on select phrases in the next verse, her lead vocal wafting slightly to the right, then slightly to the left before nestling back in the center, with a few wordless, syllabic wails soon entering at various points in the ether field.
As McLachlan sings the full chorus, her voice remains on high but is now slightly back in the mix to appear as a somewhat ethereal presence, the exact required effect to embody where her observational point lies as the deliberately cautious story continues to unfold. The sultry swing of the second chorus will almost certainly cause you to reflexively move your head back and forth along with the groove of the track—in effect, the physical manifestation of agreeing with the recurrent line, "and choosing so carefully."
Take special heed of how McLachlan enunciates the final word as "mys-ter-eeyah," as the rest of the track quickly falls away at the close, bringing us all back to earth in the process.
Is it any wonder "Building a Mystery" only continues to reward our ears anew with each successive listening session with it in Atmos? Mais non.
KURT VILE: "FLYIN (LIKE A FAST TRAIN)"
Indie-rock icon Kurt Vile continues to mine a fine folkie vein on his April 2022 release (watch my moves), and "Flyin (like a fast train)" delineates the album's overall DIY vibes perfectly in Atmos.
Vile starts things off with a literal microphone check, spitting out "Check, now, hey," way over in the left as a programmed drum sequence and twangified guitar lines filter in around him, establishing an instantly cool home studio vibe in the process.
The drums take over in the middle field as that twangy guitar swirls around the same zone, before drifting over to the left. Vile may be singing, "Flying like a fast train / I don't feel a thing," right up the middle, but the track's overall pace unfurls at anything but bullet-train speed. Fact is, the laconic groove moves at its own pace, and that's totally a-ok by me.
The noodly lead guitar lines stay mostly centered, but they do sway left and right at times, also moving further forward in the mix during the moments Vile isn't singing (and his actual vocals sway a bit as well). Meanwhile, the accompanying acoustic guitars are spread wide across the stage to give the core of the track its proper bed. Incidentally, what I call "swaying" here is a natural offshoot of an artist aware of depicting physical movement while tracks are being recorded—the turning of a head when someone is singing, looking at fellow musician movements in real time, shifting the position of the instrument being played—and these elements all give an authentic in-studio feel to the overall recording.
Halfway through, Vile muses, "I think we better slow it down," before adding a few falsetto-like "woos" and "ahhs" up on high before he returns to the next verse, continuing his seductively leisurely stroll that carries the song to its final station stop. In sum, "Flyin" totally soars—or rather, it totally glides—quite freely and easily in Spatial Audio.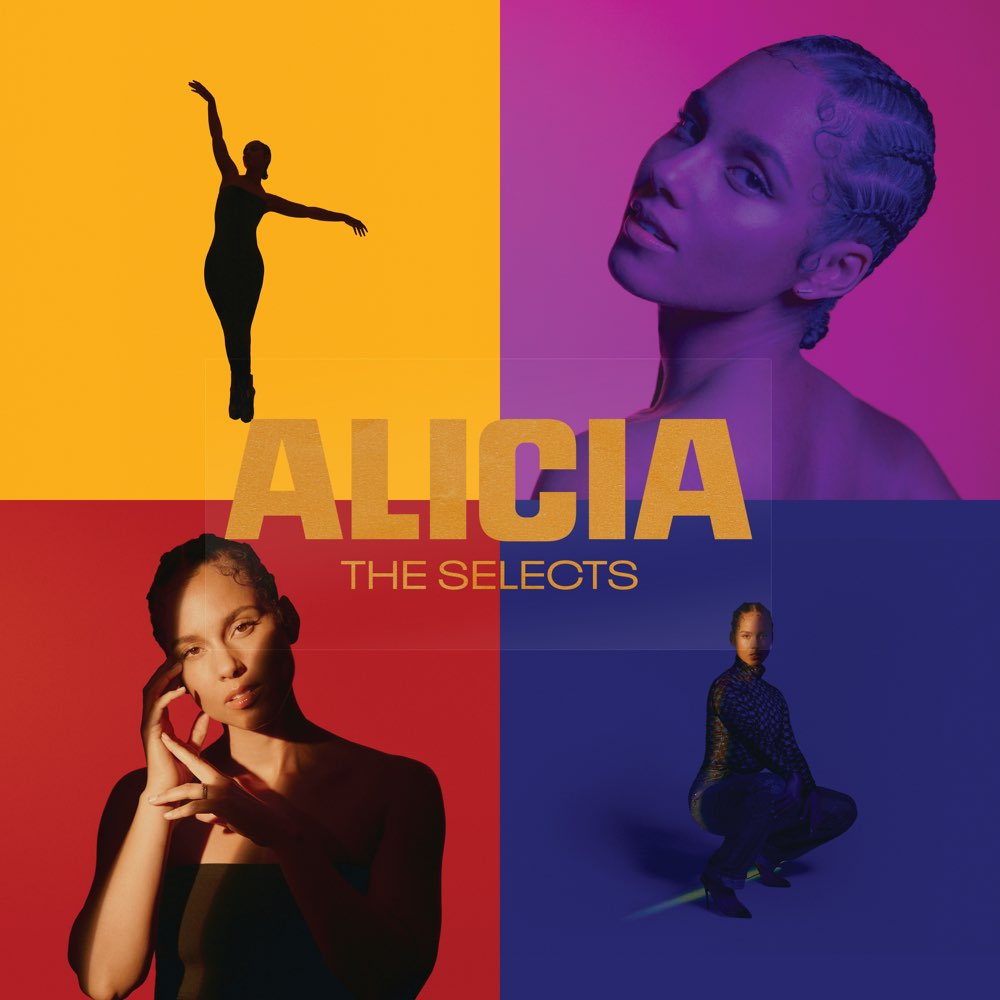 ALICIA KEYS: "SHOW ME LOVE (FEAT. MIGUEL)"
Singer/songwriter and piano prodigy Alicia Keys sure knows how to craft infectious melodies, and her ballad collaboration with ace R&B vocalist Miguel, "Show Me Love"—now a part of her July 2021 digital compilation The Selects, but originally from her September 2019 release Alicia—shows what Atmos is really all about when it comes to spotlighting great vocalist interactions.
Acoustic guitar and fingers on strings are spread wide to start the track, and you'll hear Keys take a deep, deep breath before she sings her first line, "Show me love / Treat it like we're freakin' on the weekend," up in the ether. The full inhalation returns only a few lines later as she sings, "I heat up the seconds, times, and reasons for your love." These breaths may seem like small things, but they actually serve to lend the track a sense of Alicia's humanity rather than choosing to go with overt studio precision at every turn.
Keys' voice is doubled on the repeat of "for us," with light percussion cracks spreading wide for emphasis, but only for a moment. Bass and tambourine initially perch in the center, though the continuing tambo hits resonate across the full stage. When Keys extends the vowel in "love," her voice remains both high and wide.
On the next verse, the percussion resonates over to the right, and Miguel enters the frame to counter Keys' lead vocal at center left. As her own response flow picks up the lyrical pace more dead-center, Miguel's clipped "uhhs" are only slightly to the left and just a bit behind her in the mix—and the tambo resumes being spread fully wide.
Their voices blend beautifully on the phrase "I'm in love," and Miguel gets his own brief solo turn before their voices re-intertwine, then separate, and the ensuing tone and character of both vocalists shift and also move a bit right of center. The vocals intermingle and move along in round fashion until Miguel's final, echoed "Yeah," followed by Keys' two-word echo-repeat to the fade.
"Show Me Love" sure shows a lot of character in Atmos, and you'll get even more out of it when you turn your focus to Keys and Miguel separately, and then together, upon repeat listens.
ANITTA: "ENVOLVER"
Brazilian pop singer Anitta really hit the jackpot with her reggaeton smash hit "Envolver," the fourth single from her just released fourth album, April 2022's Versions of Me. Not only has "Envolver" since become an unabashed sensation on TikTok, but it will also wrap you up in its Atmos form.
Anitta's chopped-up vocal snippets open the track center left before she enters in full, and fully in Spanish, as her lead vocal is centered on high as a light percussive track rolls back behind her. Her words echo off to the left at the end of the first few lines before the reggaeton beat kicks in full-force, dead-center. Her previously chopped up "mmm-mms" return in full, this time as left-embedded responses.
As Anitta totally unleashes herself on the chorus, a thumping bass arrives to dominate the track, and your chest should feel every beat of it in full. The thump continues in relentless fashion as she shifts her vocal tone for the next verse—and this time, "oohs" are what permeate the ether around her. Anitta's leads roll to the right center on the next verse, then to the center left before recentering entirely, responses and vocal echoes spreading wide seemingly at will. And that thumping bass? It ultimately shifts slightly left of center toward the back half of the track, not long before Anitta's underwater-effect vocalizing fills the entire field.
There's little doubt you won't be sitting still for the balance of this Latin pop wonderment. Fact is, "Envolver" is just about as involving as a track can get in Spatial Audio.
Related:
HOW TO GET THE MOST OUT OF SPATIAL AUDIO
For more about the specs, gear, and setup options you'll need to experience the very best of the ever-expanding Apple Music universe of fully immersive Made for Spatial Audio Dolby Atmos mixes, go here.
FURTHER LISTENING
Still want more Made for Spatial Audio options to listen to before an all-new Spatial Audio File returns next Friday? Go to Apple Music: Spatial Audio Relations to get an additional all-channel fill.