All I Wanna Do, Is Spatial Audio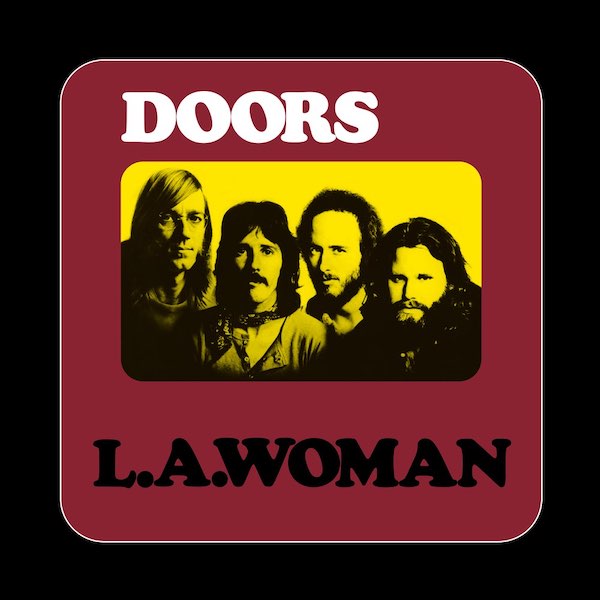 THE DOORS: "RIDERS ON THE STORM"
A veritable houseful of tracks by L.A. legends The Doors came onto the Dolby Atmos marketplace last week. Being a consummate fan of the legendary envelope-pushing '60s band, I just had to check them out, most especially one of my absolute favorite tracks of theirs—"Riders on the Storm," the last cut on Side 2 of their April 1971 swan song of sorts, L.A. Woman. I say "swan song" only because it was their last album with vocalist/lyricist/shaman-in-chief Jim Morrison as frontman. (Sadly, and somewhat mysteriously, Morrison passed away in Paris, France just three short months after L.A Woman was released.)
At any rate, I have long-admired longtime Doors producer/engineer Bruce Botnick's stellar 5.1 mix of "Riders" on the 2006 L.A. Woman DVD-Audio—available both individually and as part of The Doors' Perception box set (if you can find them, that is)—a prime example of the mid-aughts promise of surround sound delivered in full. And now, here in Atmos land, I'm happy to report "Riders on the Storm" literally takes to the skies even higher than it could have ever achieved before.
I also like how this version includes studio chatter at the outset, where you hear how a verbalized thundercrack rumble translated directly into the usage of actual thunder on the track. The band theorizes, "You could do it with cymbals," then rationalizes, "Nah, let's get some real thunder!" And lo, a truly classic rock sound effect is officially anointed! Finally, Morrison, in a very Morrisonesque way, goes, "This is Take 10. It'll never be Take 10 again. . . . mark that!"
And thus, a veritable pounding sheet of rain comes out of the clouds as drummer John Densmore's insistent cymbal taps arrive center left before moving slightly across midfield and back, with guest musician Jerry Scheff's bass line falling over to the right, and Ray Manzarek's masterfully sprinkled Rhodes piano lines wafting fully across the stage before perching mostly on the left side.
Morrison enters center right to begin the first part of the title phrase "Riders on" before "the storm" shimmers over to the middle and up on high. Robby Krieger's counter tremolo guitar riff joins in next, far over to the right. Morrison continues high in the middle, a whispery echo of each vocalized line following a millisecond behind him. Eerie and atmospheric, to say the least, but in all the right ways.
Densmore stays mostly centered with his kit hits, though his cymbals are center left, and Manzarek is now fully over to the far left. The rain becomes louder on the second, "killer on the road" verse sequence—but not enough to overwhelm a quite possessed, and somewhat otherworldly, Morrison.
Krieger's tremolo-guitar solo stays firm right, while Densmore is centered and Manzarek remains at the far left, a perfect example of the band's ever-intuitive interplay in action. Thunder rolls in as the band pulls back for Morrison to re-emerge on high with the repeated admonition of, "Girl, you gotta love your man."
Manzarek takes over the next solo section, still far left, with Krieger briefly out of the mix as percussion elements now come in over on the right before Krieger returns, this time with some jazzy comps. Time is irrelevant here as you marvel at the instrumental interplay, albeit with an extended "Yeahhh!" and an unbridled "Woo!" from Morrison as clear support. The return of the final chorus now finds Morrison's whispered vocal repeat a bit more out front—and much more ominous.
Clearly, "Riders on the Storm" has stormed its way to the forefront to be crowned our top-tier Made for Spatial Audio track of the week.
SHERYL CROW: "ALL I WANNA DO"
Super-talented singer/songwriter Sheryl Crow instantly put herself on the map with the infectious groove of "All I Wanna Do," the third single from her Grammy Award-gobbling August 1993 debut album Tuesday Night Music Club. The story of how this song came to be, as well as the specific poetic inspiration for its opening lines, are told with much panache by the artist herself in the fascinating new documentary Sheryl that just debuted on Showtime last Friday. (I highly recommend you check it out.) And "All I Wanna Do," which is also available on the doc's super-sized soundtrack dubbed Sheryl: Music From The Feature Documentary, is also a narrative revelation in its Atmos form.
"Hit it," Crow says to start the proceedings before a jangling, Prince-like guitar riff and handclaps nestle just left of center, followed by her off-the-cuff verbal reference to a classic Talking Heads double-negative locational lyric and her own wry follow-up line, all duly surrounded by a hypnotically swirling processed guitar line.
After she opines, "This is L.A.," an anchoring snare drum rat-a-tat takes over the center frame along with a supple bass line from the late, great Kevin Gilbert, as producer Bill Bottrell's pedal-steel riffing joins in and soon enough rolls off to the left. And, yes, that pedal steel figure will indeed remind many of you of the of mid-1973 hit "Stuck in the Middle With You" by Stealers Wheel—and rightly so. Intentional or not, it's as spellbindingly irresistible as anything.
Crow's lead vocals are spread wide across the stage but not too far out front in the mix—but out front enough. Percussion permeates waaaaay off to the right. Crow's clever wordplay here is a wonder to both behold and visualize as each line unfolds, instantly announcing this is a songwriter totally worth her Margarita's salt (or her beer, and/or whatever she as the song's narrator and her fellow barflies are drinking at noon on Tuesday at the bar in question).
As the verses unfold, Crow's vocal moves slightly right of center and equidistantly back over to the left, constantly swaying to perhaps mirror a slight state of inebriation, as well as the resultant clarity it sometimes brings. When she finally gets to the linchpin title line, "All I wanna do / is have some fun" on the chorus, her voice lifts to the skies and gets doubled on certain portions of said lines, as well as during parts of the remainder of the chorus.
When Bottrell's pedal steel shifts to the forefront in the middle briefly before the next verse unfolds, the percussion swaps to the far left, then back to the right when Crow's vocals return, and the pedal steel slides back in the soundfield as proper support. A few lines of the lead vocal get some hard-left and hard-right placements here and there for further emphasis. Also, you should begin to pick up a tambourine entering into the percussion enhancements.
All I wanna do is have this track play on continuous repeat in Atmos. And you know what? I got a feeling I'm not the only one. Maybe it's the, er, beer talking, but I'm duly anointing this song as our co-favorite Atmos track of the week, right alongside The Doors' "Riders on the Storm."
BILLIE HOLIDAY: "LADY SINGS THE BLUES"
Billie Holiday is one of the undisputed pioneering jazz vocalists of the 20th Century. One of her signature songs, "Lady Sings the Blues," co-written with Herbie Nichols, serves as the title track to her December 1956 album of the same name—a track that can also be found on Apple Music's Billie Holiday Essentials Featured Playlist—and it absolutely sparkles in Atmos.
Charlie Shavers' volume-swelling trumpet blasts open the track above the field down the middle, with light but dramatic kettle drum accompaniment behind him, before Holiday enters on high, somewhat back in the mix to start, with her initial reading on the seminal title phrase, "Lady sings the blues." Lenny McBrowne's brush drums reside behind her along with Kenny Burrell's formidable jazz-guitar lines, sometimes centered and sometimes center right, both lending the right amount of bedrock support for Holiday to lean on and springboard from.
Lady Day leans even more into the following lines and her vocal presence moves more upfront, just as it should, with Wynton Kelly's piano accents mostly centered as well. When she stretches the syllable on her next reading of the word "lady," her voice is spread wide, and the sibilance on both the words "sing" and "blues" are enunciated as only Billie can do it, even at this twilight stage of her career. When she gets to the telling lines, "Now the world will know / jus' what her blues is all about," her command is on full display—and, yes, I deliberately dropped the "t" at the end of "just" there, jus' as she did.
The more the track unfolds, you get a much clearer sense of all the spatial relations between each performer comprising Tony Scott & His Orchestra, who partook in this recording session on June 6, 1956, at Fine Sound Studios in New York City. Scott's own clarinet work at center left during the latter half of the track, as well as Shavers' returning trumpet and Paul Quinichette's saxophone, is aural magic to behold. The dramatic instrumental outro alone tells the rest of that tale in full repose.
Even if, as Lady Day herself says, "the blues ain't nothin' but a pain in your heart," Billie Holiday's read on "Lady Sings the Blues" is as about as cool as it gets in Spatial Audio.
JACK HARLOW: "CHURCHILL DOWNS (FEAT. DRAKE)"
Skyrocketing rap phenom Jack Harlow may have only just dropped his sophomore album Come Home the Kids Miss You last Friday, but it was making serious waves even before the jump, if the impact of the lead track "Nail Tech" and the chart-topping "First Class" are any indication. Harlow's latest focus track, "Churchill Downs," is poised to do the same, if not more in its Spatial Audio incarnation—and not just because it includes ubiquitous feature vocal partner Drake fully in tow.
A sultry, sampled female voice and a twisted, backwards horn sample waft all across the field before Harlow enters above the fray to observe, "Sometimes when I sit back and really let it register / I did everythin' I said I would, and said it first," with another verse from the young Kentucky MC unfolding before a truly slamming bass line—cue my weekly "test ya damn subwoofer" alert here, ahem—and sleek rim taps take to the middle.
The 24-year-old's stream-of-consciousness flow remains center stage, with some of his lines and rhymes going by lightning-fast and others not quite as lickety-split, while the slamming bass occasionally pummels fully outward from its centralized perch. Harlow's verbal mastery is the true star of the track's first half and it's best to lean back and follow his lead, which also occasionally rolls center left.
And then, Harlow steps fully aside midway through to make way for Drake to chime in with his own signature flow, which is also mainly centered but often moves center right and then back again. ("100 percent inflatable," indeed.) Drake ultimately leaves the field of dominant play near the end of the track after giving Harlow his well-deserved props ("That boy Jack is goin' places"), with the initial sampled female vocal and scrambled horn line taking us to the end.
"The world's mine" Harlow declares early on, and it's hard to argue with his logic here. Fact is, "Churchill Downs" ain't going anywhere but up in Atmos.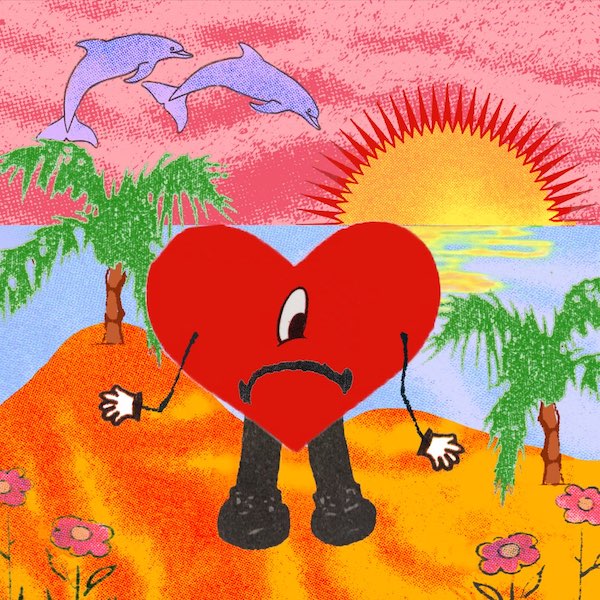 BAD BUNNY & RAUW ALEJANDRO: "PARTY"
Puerto Rican rapper/producer Bad Bunny teams with fellow Puerto Rican and acknowledged king of modern reggaeton Rauw Alejandro on "Party," a fully summer-sizzling track from Benito's fourth studio album, Un Verano Sin Ti—and it's nothing but a full-on celebration for the season in Atmos. (And just in case you were wondering, a) the album title translates to A Summer Without You in English, and b) Benito is Bad Bunny's given first name.)
Clacking percussive taps, keyboard samples, and a manipulated, repetitive vocal line (wholly in Spanish) kick this "Party" off up in the ether, before Alejandro's breathy lead vocals take over the entire field. His vocal is doubled on the ensuing line off to the right at first, then over to the left.
And then, be ready for that wham-bam reggaeton bass right down the middle, with Elena Rose's sinewy "party, party, party" line centrally repeating again and again until Bad Bunny enters to add a "yeah, yeah, yeah, ey" higher on up in the plane before spitting out his own verses, with that thudding bass sometimes wavering center right just as he does, then back. Listen for a telling BBBB—Bad Bunny breath break—at the end of one particular line halfway through. As those lead vocals roll wide, the bass takes an underwater plunge in the middle.
Rose's "party, party, party" returns in full center-left force, with some "oys" nestled in the ether for good measure, and Alejandro's left-leaning yet mostly centralized flow taking charge. A falsetto line and some Rose coos lead into the final multiple "party" sequence, some echoed vocal stabs and a hearty laugh or two carrying to the final, jovial spoken moments, this time courtesy of Dominican social media sensation, Javis Germoso.
To be blunt, this "Party" is endless fun, fun, fun in Spatial Audio.
Related:
HOW TO GET THE MOST OUT OF SPATIAL AUDIO
For more about the specs, gear, and setup options you'll need to experience the very best of the ever-expanding Apple Music universe of fully immersive Made for Spatial Audio Dolby Atmos mixes, go here.
FURTHER LISTENING
Still want more Made for Spatial Audio options to listen to before an all-new Spatial Audio File returns next Friday? Go to Apple Music: Spatial Audio Relations to get an additional all-channel fill.