Hold Me Closer, Spatial Audio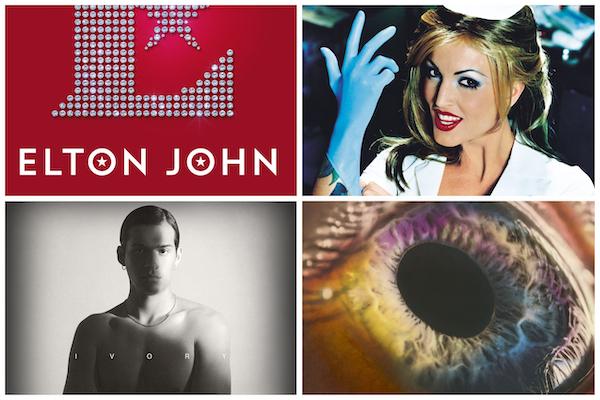 ELTON JOHN: "TINY DANCER"
Could it really be that Elton John is turning 75 today, March 25? (And here I thought he was on such a timeless flight. . .) Well, in celebration of our favorite pop piano maestro, we're going to kick off this diamond birthday gala edition of Spatial Audio File with a pair of prime Elton tracks in all their Atmos-ified glory.
First up is "Tiny Dancer," originally from EJ's November 1971 masterstroke Madman Across the Water and available in Atmos via the just-refreshed November 2017 Diamonds greatest hits collection. One of the more interesting aspects of "Tiny Dancer" is how little attention gets paid to its truly clever arrangement here in the 21st century, due in part to how it has since evolved into a favorite group-sing event following its, well, infamous band-and-band-aid singalong sequence on the fictional group Stillwater's tour bus in writer/director Cameron Crowe's 2000 travelogue ode to his underage rock-scribe youth, Almost Famous. To be sure, that scene is indeed a stone-cold cinematic classic, and a personal favorite to boot. And, of course, there's Taron Egerton's dramatic performance of the song in the marvelous EJ biopic from 2019, Rocketman. All that said, because many people who hear "Tiny Dancer" these days are more often than not singing along either consciously or subconsciously in their heads and/or as part of a karaoke klatch looking to top each other when hitting the highest of the high notes of the choruses, they're missing out on the song's inherent brilliance—not to mention all the elements that made it such a hit in the first place when it was released as a single 50 years ago this February.
Good thing we have a masterful Atmos mix to set us on pointe (and yes, that's with an "e" at the end, just for the ballet-minded amongst you). Elton's piano intro is spread wide across the field, his opening leadlines in the left and his counters in the right, before his iconic opening vocal line, "Blue-jean baby," arrives right down the middle, with a slight echo effect in tow. As the verses continue to unfold, the now-doubled piano line remains wide and clean until that unmistakable pedal-steel guitar riff from BJ Cole enters at the right before echoing center left—though it remains anchored in the right.
Light drums enter just before the "Jesus freaks" verse, with Caleb Quaye's electric guitar entering in the far, far left, the volume of Elton's vocal rising a bit in the process. When he gets to "Looking on / She sings the songs," a multi-voice backing choir enters on high, center right, for heavenly effect—and we're not even halfway into the song yet.
When we finally get to the pivotal first chorus of "Hold me closer, tiny dancer," Elton's higher-pitched doubled vocal also rises in the soundfield, as a dramatic string section soon follows just a touch behind him to ultimately join forces in the ether. As the chorus continues, the amassed choir joins Elton on certain phrases—and then they all drop out briefly, enabling the strings to take the lead in the upper left for a transitory tone break.
The second half of "Dancer" is even more impactful in all corners, with a fine blend of Elton, strings, lead guitar, steel guitar, the choir, and Roger Pope's spot-on drumming. The strings really pay off in terms of left-field drama once Elton gets to the build-up line, "Oh how it feels so real." The choir's final, long-held "oooh" is the perfect all-channel ending to this still amazing six-minute track.
Incidentally, it's most definitely worth listening to this most glorious of songs unencumbered more than a few times, because you're almost certain to get lost in the choruses at least once. (It's ok, I did too, on my third run-through.) Let me say this softly, slowly—"Tiny Dancer" is no tiny achievement in Atmos, and that's reason enough to make it our favorite Made for Spatial Audio track of the week.
ELTON JOHN: "I'M STILL STANDING"
Song 2 in our Elton John diamond jubilee birthday fest this week is his MTV-era comeback single "I'm Still Standing," initially from May 1983's Too Low for Zero, and—spoiler alert!—it simply sparkles in Atmos. (As noted earlier, you can go to the refreshed November 2017 Diamonds greatest hits collection for immediate Atmos access to both EJ tracks reviewed here.)
To be clear, "Standing" is in pure production contrast to the fully '70s vibes of the above-lauded "Tiny Dancer," but it is no less interesting in Spatial Audio. Dee Murray's of-era bassline anchors the proceedings down low and centered as EJ's opening synth work (backed by Davey Johnstone's sustained guitar riffs) splits wide before he enters in the middle with, "You can never know what it's like"—evincing a slightly different disposition to his vocal tone than you hear in "Tiny Dancer."
Elton's vocal is somewhat center left on the second verse, later ping-ponging slightly across the field on a few key words before the background vocals join him in full on "you just fade away." Their "ahhhs" aren't as heaven-sent as the "Dancer" chorus is, serving more as a deep-mix supplement than an equal arrangement partner here. That said, they do get to achieve full-channel impact when it comes to the "yeah yeah yeah" segments. (Also listen for drummer Nigel Olsson's choice bass-drum accents during certain strategic moments of these choruses.)
When we get to the guitar solo, the aforementioned Davey Johnstone pulls off a full fretboard ride left to center right before his fuzztone axe wailings move to the forefront, centered and true, while some vocalized whoops and hollers play out in the far left and right—albeit somewhat back in the mix to start, then more noticeable as the solo nears its dramatic end.
Defiant in nature yet relentlessly positive, "I'm Still Standing" is just pure fun in Atmos—and a fine reminder Elton John wasn't going anywhere, no matter how many times the calendar turns over or musical trends come and go. Yeah yeah yeah. . .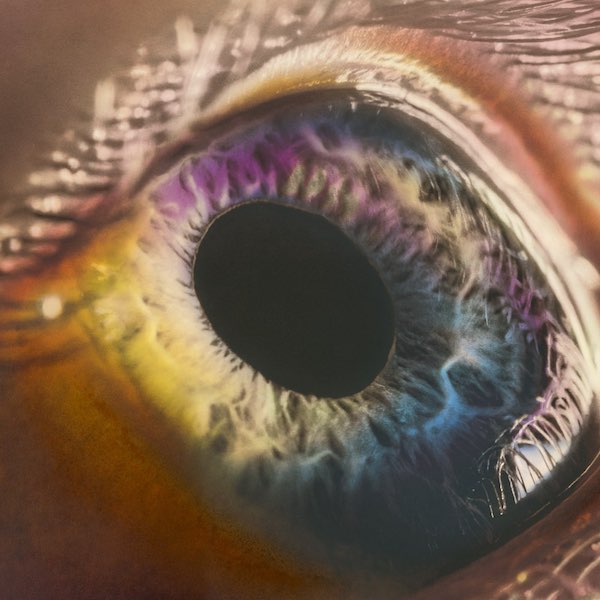 ARCADE FIRE: "THE LIGHTNING II"
One of the most anticipated albums of the first half of 2022, WE, from the ever-eclectic Canadian indie art-rock collective known as Arcade Fire, is already serving up a pair of electrifying (albeit practically polar-opposite) tracks in Atmos, both of which portend good things for the balance of WE once it becomes available in full in May.
"The Lightning I" fades in to a brief full-channel cacophony preamble that gives way to a dirge-like anthem of sorts, but it's really "Lightning II" that has all the real juice. An intense drum lead-in—connective tissue that swelled up from the tail end of "The Lightning I"—and burbling bass take to the center as backed by supportive piano, then a bit of an all-stage instrumental swirl arrives with a brief holler to the left (likely courtesy Régine Chassagne) before vocalist Win Butler enters the middle of the mix fray, his 21st century Bryan Ferry-esque M.O. in full effect. The bass continues to propel beneath him as the insistent piano stays to the right, and then Butler veers off to the right at the end of a few lines here before being re-centered.
The repeated line "every second brings me here" stays centrally rooted before more added voices take things on up higher before a pair of somewhat buried left-leaning multi-claps signal a transition back to Butler's next verse, which rolls over from the center to stay put on the left for a few lines. After the final repeated phrase "waiting on the lightning," the voices drop out entirely for the built-up, all-instruments-involved volume swell denouement to the fade out.
Arcade Fire's sonic weather report appears quite positive today, for "Lightning II" strikes clear and true in Atmos.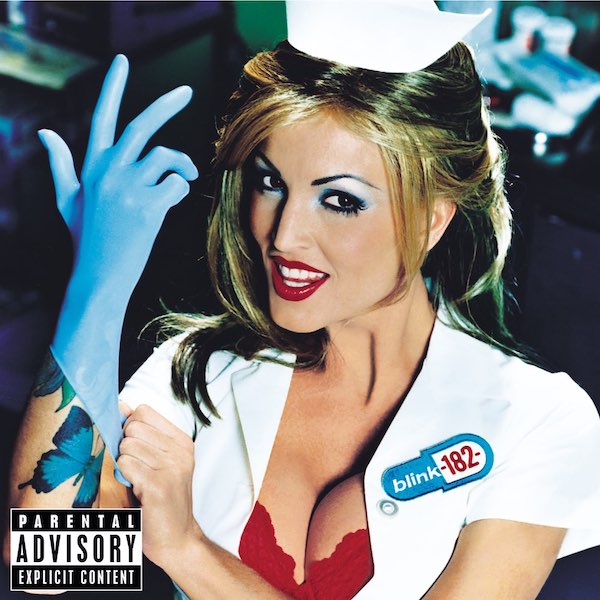 BLINK-182: "WHAT'S MY AGE AGAIN?"
SoCal pop-punk trio blink-182 scored a major hit two decades ago with their smash single "What's My Age Again?"—as culled from their wink/nudge-titled megaplatinum June 1999 album Enema of the State—and this driving ode to not exactly having grown up just yet teems with energy and (perhaps unexpected) depth in Spatial Audio.
Tom DeLonge's arpeggiated guitar lines open the track mostly over to the left, with his counter notes responding in the right. Travis Barker's supportive cymbal work next enters at the left, and Mark Hoppus' bass work is mostly centered before he semi-nonchalantly sings his first line, "I took her out / It was a Friday night," at center left.
As soon as blink-182 gets to the pre-chorus, DeLonge's guitars crank it up way past 11 and they dramatically increase in volume, multilayered and panned deep and wide as Barker fully attacks his kit down the middle. Once Hoppus repeats the rhetorical title phrase a second time, the guitars pull back ever-so-briefly before shifting into a wide-stage chugalong riff, very much spread wide enough for Hoppus' voice to own the middle lane. Barker lands a sizzling cymbal hit center right before the next chorus blasts back into place.
DeLonge's noodling guitar solo break halfway into the track is a linchpin of a tone shift, with Barker lightly taking to his cymbals and Hoppus' subtle, supportive bass dropping anchor before the chorus and anticipated, resultant volume swell returns the track to its full headbanging mode up to the (almost) end—though the final 10 seconds are actually dominated by a cool, full-channel, dramatically sustained guitar strum to the fade.
"Age" has actually matured quite nicely over the past two decades, and it's now fully (well, mostly) grown up in its assaultive yet nuanced Atmos form.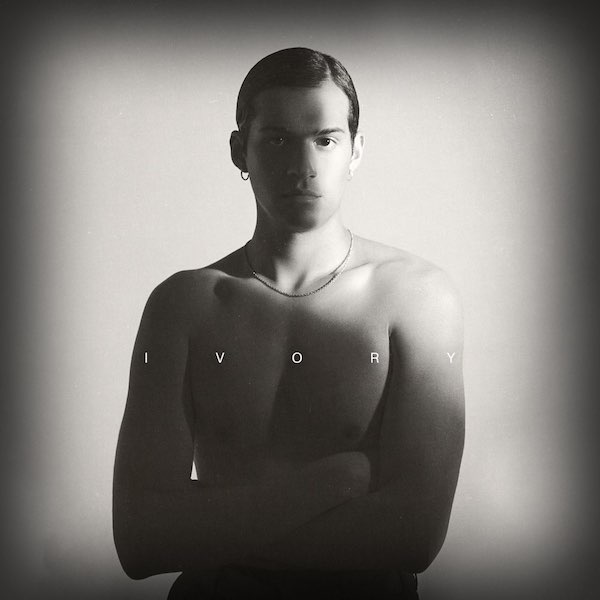 OMAR APOLLO: "INVINCIBLE (FEAT. DANIEL CAESAR)"
Mexican-American singer/songwriter and DIY success story Omar Apollo makes a strong splashdown with "Invincible," the deeply soulful, lovelorn lead single from his upcoming full-length album, Ivory—and it's a track made even more Teflon in the Atmos arena.
The measured intro guitar line takes root center left, and I just can't get enough of the resultant amp buzz and hum that goes right along with it down the center. Featured guest Daniel Caesar—the Toronto-based R&B star we heard soaring above the field in Justin Bieber's "Peaches" in last week's column—drops the opening falsetto salvo "If I were to go" from on high, the counter harmony vocal initially nestling over to the left before floating right. (And just in case you're wondering—that amp buzz isn't going anywhere while all this vocalizing is going on around it.)
Apollo shoots out of a cannon halfway into the track with an impassioned rapped section, his flow swirling across the plane from right to left as Caesar continues to do his higher-up thing behind the main action, soon enough returning to the forefront with layered wailings to keep it all interesting. Clever rat-a-tat percussion, the falsetto response of "drip drip drip," sampled effects, and thumping bass all greatly enhance the backing track at this stage. Each newly introduced element first establishes itself in the soundfield, then moves around almost like it's shadowing the core vocal in a quite respectable, and not quite entirely stalkerish, manner.
"I'm not invincible," Apollo admits at one point—but imo, his truly fresh approach to this earworm-inducing track is pretty bleepin' hard to beat upon repeat listens in Spatial Audio. Truth is, "Invincible" is the most unexpectedly exciting new track I've heard this month, resulting in Omar Apollo now having a prime pole position in my latest playlist.
Related:
HOW TO GET THE MOST OUT OF SPATIAL AUDIO
For more about the specs, gear, and setup options you'll need to experience the very best of the ever-expanding Apple Music universe of fully immersive Made for Spatial Audio Dolby Atmos mixes, go here.
FURTHER LISTENING
Still want more Made for Spatial Audio options to listen to before an all-new Spatial Audio File returns next Friday? Go to Apple Music: Spatial Audio Relations to get an additional all-channel fill.