It's Spatial Audio O'Clock, Yeah
WET LEG: "CHAISE LONGUE"
British indie-rock sensations Wet Leg made quite a splash with their deadpan and earnestly quirky June 2021 debut hit single "Chaise Longue." Now a key component of this dynamic duo's full-length, self-titled April 2022 debut album, "Chaise Longue" gets to stretch its compositional legs that much more in Atmos.
The opening drum beat starts off to the left, quickly moving to the center and back before it abruptly stops. The drums then return at a higher volume with an insistent bassline in tow, both of them right down the middle before vocalist Rhian Teasdale enters center left, a brief pause between each of the first five words she utters, "Mummy, Daddy, look at me"—before adding the kicker, "I went to school and I got the big D," the latter words veering far off to the left. "I got the big D" is repeated twice more, this time with Rhian's partner in rhyme Hester Chambers entering the fray with her vocals, blending in with Rhian at center left.
Rhian opens the next stanza with two key, er, muffin-centric lines from the cult-fave 2004 movie Mean Girls, her leads vacillating from dead-center to far left and back again, with Hester's responses center right before coming back in the far left with, "Hey you, over there," the rest of the line wafting far right before returning to the center. I hesitate quoting too many more lyrics here at this point, because if you have yet to get fully entangled in Wet Leg's post-punk brand of wink/nudge playfulness, it's honestly a real treat of discovery to see (and hear) where this story leads next.
The Wet Leg gals' vocals blend yet again and are spread wide across the soundstage before giving way to Hester's left-center guitar leads—more left center than center left, in this case—before the title phrase "Chaise Longue" is repeated multiple times ("all day long," that is) in the middle. And, yes, "Longue" is indeed the correct spelling and pronunciation (as in, it rhymes with "gong")—even though I can pretty much venture to sat many of us have verbalized that second word as "lounge" (as in, rhymes with "scrounge") for much of our lives. The guitars drop out and the next come-hither verse rolls center to left again, the lead guitar returning soon enough off to the left, and the insistent rhythm guitar countering over in the right. Everything drops out and the title phrase is repeated in the middle (though sometimes somewhat center right), backed only by the kick drum before the full band returns to carry the slightly shifting title-phrase momentum to the final, resonating cymbal hit.
Regardless of how your muffin is buttered, and/or by whom, Wet Leg's infectiously cheeky "Chaise Longue" reigns supreme as our tip-top gams-tastic Made for Spatial Audio track of the week.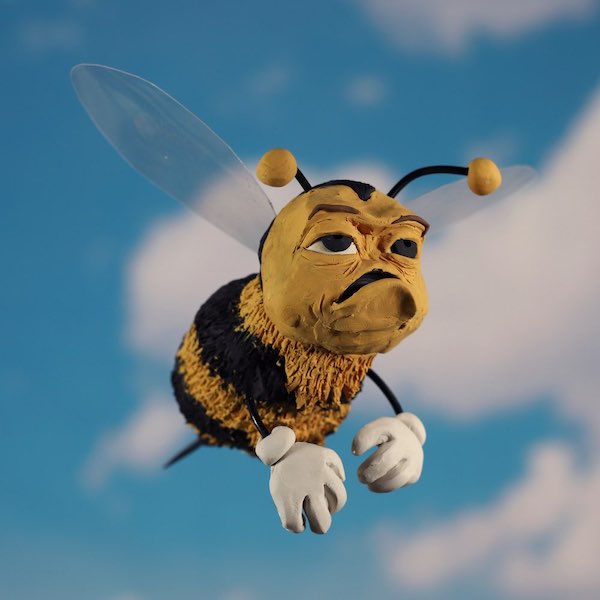 EASY LIFE: "BEESWAX"
Upstart English innovators easy life (an all-lowercase band name, thank you very much) continue to test the limits of indie pop, and their latest single "Beeswax" totally earns the extra buzz it receives in Spatial Audio.
The opening beat sample emanates from back in the middle but soon enough spreads wide with surface noise akin to churning gravel, as a warbly synth line on the brink of collapsing the whole shebang supports it from right to left, and back again.
Frontman Murray Matravers enters center left on high, extolling "My check / paycheck" before fully centering on the word "axis." As his accented, spoken-rapped lines unfold, the gravel-sample chug spreads wider to give him the spotlight. When he sings the line, "Waiting for the climax," he perches ever higher in the field, himself getting spread even wider in the process.
Matravers raps the next verse center left, his voice doubled and then seconded with a counter vocal slightly behind and center right. A bleating, hornlike keyboard fills in behind him, additional samples filling the field as the percussion grind shifts its tone from grating to whirring. A buzzing, almost distorted effect is added to the vocal line where Matravers confidently admits, "Yes, I'm aware that I'm killing it." (We are also fully aware, my friend.) Take heed of the horn-like stabs entering around Matravers in the center left, as well as the quick orchestral swoops in the center right. An acoustic guitar line joins in the fun until it all ends with a full hard stop.
You should mind the fact that easy life's "Beeswax" totally sticks the landing in Atmos.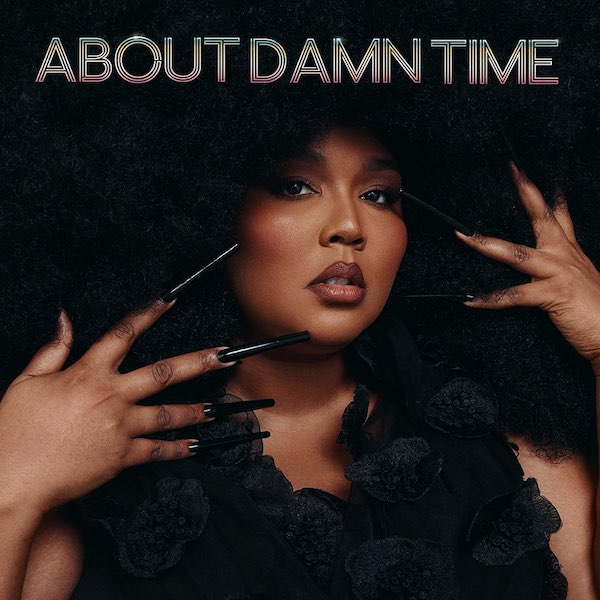 LIZZO: "ABOUT DAMN TIME"
Fact 1: Multi-hyphenate superstar vocalist/rapper/flautist and unabashed style icon Lizzo is a veritable force of nature unto herself. Fact 2: The empowerment vibes of "About Damn Time," the galvanizing lead single from her upcoming July 2022 album Special, make it a tornado of post-disco funk magic in Atmos. "Anyway!" Lizzo announces slightly back in the mix to start things off, the thundering bassline dropping full anchor and the complementary jangling guitar doing their respective Chic-like things center left before Lizzo re-enters, this time slightly up above the main field with a no-nonsense declaration: "It's bad bitch o'clock, yeah!" Her flow picks up the pace on the second verse as the heavy, Bernard Edwards-inspired bass stays duly centrified. When she wails "been under pressure"—still up on high—a supportive piano line enters to back her up. (You may also begin to discern a flute-provided melody line or two, too.)
Insistent handclaps lead into Lizzo's next doubled-vocal line, with individual piano notes center right and piano chords rolling to the left. When she gets to the full title phrase, "It's about damn time," this track already feels like it belongs next to the likes of Diana Ross and Donna Summer in the self-actualized disco anthem pantheon.
Lizzo raps the next section with flair, with all the music dropping out ever-so-briefly for her silky-smooth "mmm" moment. She resumes command of her lead vocals, floating back and forth in the ether like the grand 21st century disco queen bitch she is. (Trust me—that's high praise, in Lizzo parlance.) And, yes, we also get a patented (albeit super-brief) Lizzo flute break too, with call-and-response interjections of "woo" and "okkk" on either side as the final, recurring refrain "I'm coming out tonight" carries the track home from above.
What time is it, bitch? Well, Lizzo says it's full-on "About Damn Time" time in Spatial Audio, and I would never be one to argue with the queen.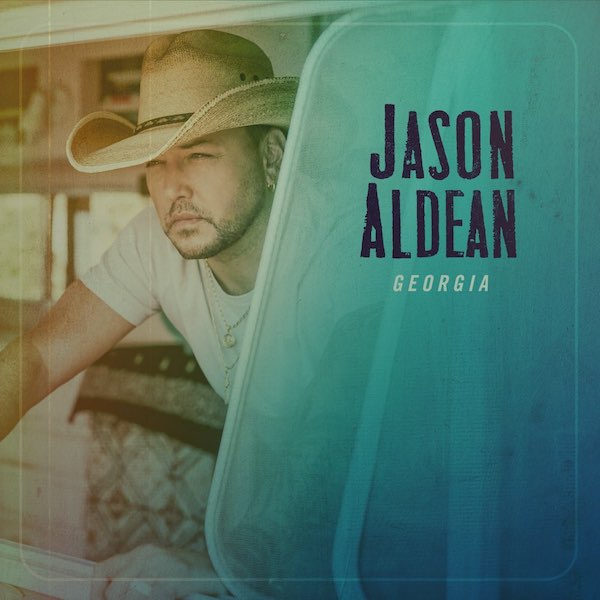 JASON ALDEAN: "ROCK AND ROLL COWBOY"
Today, country superstar Jason Aldean drops Georgia, the second half of his double album Macon, Georgia (the initial Macon half was released in November 2021), and it continues Aldean's roots-revisiting concept narrative in full. And I'm happy to report the wistful wisdom of one of the new album-half's standout tracks, "Rock and Roll Cowboy," gets chronicled with much class in its Atmos form.
A, shall we say, "Golden State Inn"-reminiscent guitar riff opens the proceedings from right to left across the stage, with light percussion holding down the center court and a brief, sustained slide guitar riff merging in from the ether before a volume-swelled cymbal ride moving left toward the center leads into Aldean's first line, "Sometimes I think these boots are better off on your porch." His measured vocal projects outward from the center to fill the space, in turn becoming the most dominant element in the track essentially from the get-go—just as it should be.
The slide riff and percussion swirl around Aldean a bit further back in the mix on the second verse. When Aldean gets to his first reading on the song title, his voice lifts even more, the light percussion exploding into a fuller drumkit attack, and the Don Felder-esque slide guitar riff flies on behind him like an eaglet taking proper flight.
Aldean extends the second syllable of "cowboy" as a slight drumming shift right before the line "I can feel the wheels" gives this sequence more punch word for word, with the addition of a muscular electric guitar now coming into play. Aldean's voice remains the dominant element here, yet still allows enough of a berth for the backing track to support him in the exact right way. That arrangement choice alone is worth putting your focus on the backing track entirely during one of your next listening rodeos with this "Cowboy."
"How many miles you gotta ride before you hang your saddle up?" Aldean wonders on the next chorus, still in the ether but more even-keel with the instrumentation. You'll notice the consistent, albeit slight quavering effect on his vocal—a technique that also evinces a deliberate measure of the artist's control not to unleash himself up into a singing range that would be counterproductive to his world-weary, sage approach to the subject matter at hand.
A gnarly lead guitar line weaves its way around Aldean's continued repeating of the title phrase from this point until the end of the song, a countrified sonic line dance of sorts until the vocals fall out. From there, the guitar riff sustains, and a few acoustic guitar accents lend counter-support to the left until the fade.
This "Rock and Roll Cowboy" sure has a few good miles in him left to ride strong and true, and Spatial Audio is the aural horse perfectly positioned to support Aldean's aspirations as he continues to follow his muse.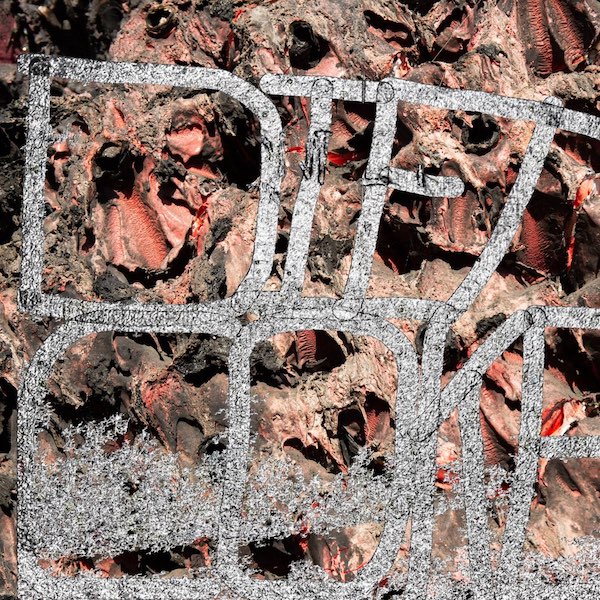 PUSHA T: "DIET COKE"
Rapper Pusha T puts quite a calorie-challenging spin on "Diet Coke," the lead track from his forthcoming fourth album It's Almost Dry. In its Spatial Audio form, just one swig of "Diet Coke" will take you sky high into the hip-hop ether.
That said, hip-hop fans will instantly recognize the opening sample of NYC rapper Fat Joe exclaiming, "Yesterday's price is not today's price!" with the final word in that phrase echoing outward before a truly classic East Coast boom-bap beat instantly takes over the backing track, a recurring piano melody nestling in the upper center left. Competing voices swirl around the upper reaches of the mix both left ("like crack-crack") and right of center before Pusha T takes center stage to declare, "Imaginary players ain't being coached right." Once Pusha references a "snow fight," however, you'll know this kind of competition isn't exactly getting played out on a frozen football field.
As the next verse unfolds, the echo effect on the left-centric "crack-crack" response yelp pulls left, then the next one pinwheels outward across the stage. The main beat remains true to the center behind Pusha, though he gets the full stage mainly to himself when he demands, "Add it up!" His enunciation stays fully on point, letting the storytelling drama unfold in his way as he continually maintains his flow tempo from verse to verse.
Kanye West is one of the track's producers along with 88-Keys, and Pusha shows respect toward Kayne by declaring less than halfway into it, "Who's the best? Me and Yezos." (Keep an ear out for his sly reference to Missy Elliott too, btw.) Considering the overall Atmos bump this track gets, Pusha T's "Diet Coke" comes across as wholly field-filling with no carbs to speak of—and that's quite refreshing indeed.
Related:
HOW TO GET THE MOST OUT OF SPATIAL AUDIO
For more about the specs, gear, and setup options you'll need to experience the very best of the ever-expanding Apple Music universe of fully immersive Made for Spatial Audio Dolby Atmos mixes, go here.
FURTHER LISTENING
Still want more Made for Spatial Audio options to listen to before an all-new Spatial Audio File returns next Friday? Go to Apple Music: Spatial Audio Relations to get an additional all-channel fill.