Hungry for Spatial Audio From Heaven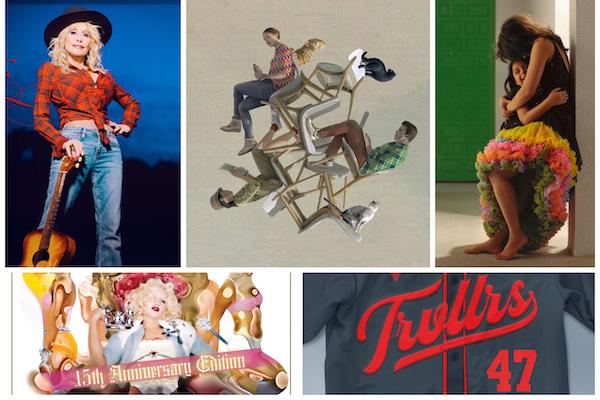 TEARS FOR FEARS: "RIVERS OF MERCY"
It only took Roland Orzabal and Curt Smith, a.k.a. the twin towers of Tears For Fears, 18 years to follow up what was thought to be their final album (September 2004's Everybody Loves a Happy Ending), but February 2022's The Tipping Point might just be the release that resides at the apex of four decades' worth of their creative push-pull partnership. (Incidentally, you can head on over to The S&V Interview later today to catch my deep-dive conversation with Orzabal about the making of the new album and his thoughts about TFF's long penchant for serving up great surround sound releases.)
The Tipping Point is chock full of stellar Atmos mixes—turned in by the ever-indefatigable Steven Wilson—but the track with the greatest depth from top to bottom is Orzabal's six-minute ode to potential forgiveness, "Rivers of Mercy."
Street noise, car horns, sirens, shouting, and a kickback of some kind all fill the listening sphere before Orzabal's measured vocals enter down the middle and then ping-pong across the front stage with the opening salvo, "Well, the streets have started burning," a line that has certainly taken on a darker, heavier air in recent weeks.
The second line is buttressed by an accordion fill and chimes slightly behind him in the mix. Before the layered choral harmonies kick in, Smith's thumping bassline plants itself in the middle followed by its own percussive backing, and then breathy "ooh"ing takes over as the precursor to a myriad of voices singing the title phrase on up into the ether. The first 71 seconds of this song alone would certainly get a real world nod from Peter Gabriel for how to set a somber yet emotional vibe—as in, "Rivers of Mercy" is a strong tributary to flow right alongside "Mercy Street."
From there, "Rivers" is a marvel of mood balance. Orzabal returns just right of center on the next verse, rolling slightly left and then back again with the next line as new percussion, guitar, and piano take over the support role. "Drop me in rivers of mercy" may in fact be the prayer we all need right about now, as each impassioned reading of that line resides in the heavens, just as it should. Also, fair warning—be prepared for the ramped-up, all-in, all-around, truly majestic volume swell that dominates the song's back half.
"Mercy" is clearly in tune with the tenor of the times, easily making it our favorite Made for Spatial Audio track of the week.
GWEN STEFANI: "HOLLABACK GIRL"
To be blunt, "Hollaback Girl," that's Gwen Stefani's sh--. The breakout blockbuster No. 1 single from her November 2004 solo debut Love. Angel. Music. Baby., "Hollaback Girl" laid down—well, more like it smacked down—the gauntlet for Stefani stepping further outside her outsized No Doubt persona.
Ace production duo Pharrell Williams and Chad Hugo—a.k.a. The Neptunes—were responsible for shoring up the minimalist ingredients of the song's infectious backing track, a clever mix of vintage hip-hop, dance, and (yes) some collegiate marching band vibes to boot. (Ahh, now you remember that horn line hook!)
Gwen's undeniable vocal braggadocio takes control right out of the blocks, with her repeated intro lines slightly elevated across the stage and slamming, clapback percussion dominating the mix before an athletic whistle blows on the far right and a bright shimmery guitar line takes the middle lane as Gwen's recurring "this my sh--" is spread wide.
As the next verse unfolds high and wide, the minimalist backing continues, with an occasional bass swoop for good measure (and the whistle returns off to the right as well). The horn line finally comes into play moving center to the right, and then additional brass joins in behind the "sh--" before spreading across the stage when Gwen takes a pause. Also please note how the ensuing, familiar note-stab sequence anticipates her verbal reference to Queen's "Another One Bites the Dust."
The brass and guitar elements move upfront at this point onto a more equal plane with Gwen's vocals, giving way to the, er, cheer-led tropical fruit "spelling bee" portion of the back half. You either love it or you hate it—but you can't get it out of your head, either way.
A few times I've been around the track myself, and "Hollaback Girl" is a producer's clinic for how to stick true to a backing track's intent without overlayering or overwhelming a marquee star's spotlight turn.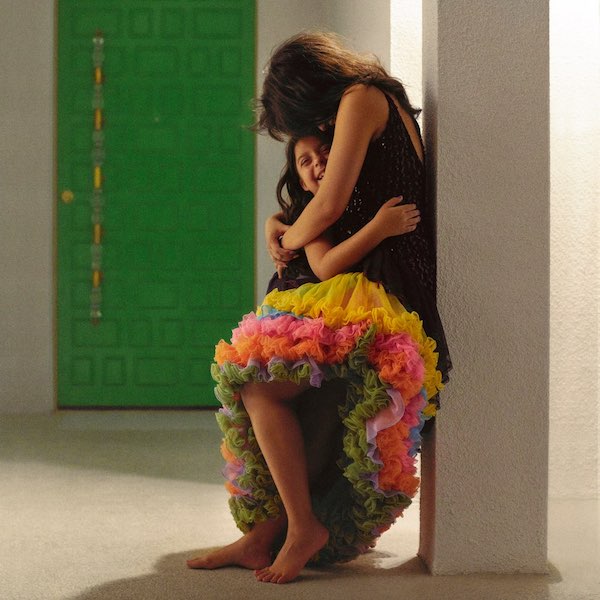 CAMILA CABELLO: "BAM BAM (FEAT. ED SHEERAN)"
Cuban-American superstar Camila Cabello is an unabashed vocal phenom. "Bam Bam," the second single from her upcoming album Familia, is the proof positive, displaying an infusion of modern styles ripe for Spatial Audio incubation. And it's made even better via a guest appearance from Spatial Audio vocal favorite Ed Sheeran.
Camila enters the track down the middle, accompanied by a churning acoustic guitar riff bolstered underneath by a salsa-fied, reggaeton-inflected groove. Piano joins the mix on the second verse, as Camila's leads move higher up in the field, her intent more pronounced as she begins to extend the vowels in certain words to give them added inflection.
Tropical percussion follows behind her, now louder and more insistent. When Camila gets to repeating the two-word title phrase, the bassline lowers its boom, and the rest of the chorus fills in around both the title line and the additional musical accompaniment.
Sheeran joins the vocal fray after a super-short panned drumming break, moving left to right on each of his lines. Listen for the response calls and coos placed slightly back behind him until Camila returns to the forefront in full to mesh with his voice up high. Her vocal doubling runs just a millisecond behind Sheeran, and then they switch their slightly delayed positions so you get both the full fine blend and the individual characteristics of both singers accordingly.
Listening tip: Cue up this portion of the track multiple times and first localize on Camila, then on Sheeran, then on them both together, especially when they repeat the title phrase. Then sit back, so to speak, and marvel at how the pair briefly switch to doing the call-and-response thing before they replay the blend game to the end, swirling across the channels in a most uplifting way—wholly deserving of her playful, satisfied payoff laugh at the very end.
Without a doubt, "Bam Bam" displays a most delicious attitude in its Atmos-ified form.
DOLLY PARTON: "WOMAN UP (AND TAKE IT LIKE A MAN)"
Country legend Dolly Parton can do it all. Recently, she penned 12 new tracks for the soundtrack album that accompanies her debut novel of the same name, Run, Rose, Run. The novel was co-written with James Patterson, but the songs are all hers—and one of the album's most affirming tracks, "Woman Up (And Take It Like A Man)," absolutely sparkles like a precious rhinestone in Spatial Audio.
Full-channel drums, a countrified guitar intro over to the right, and a left-center harmonica line open the proceedings before Dolly's inimitable voice arrives, centered and tall. As she tells her tale, a gnarly guitar jangle splits wide left, and the harp briefly returns in its center-left perch.
A traditional country-style chorus, replete with full backing vocals that also serve up a bit of a gospelized fervor, arrives next to tip its six-gallon hat behind Dolly, with a guitar kicker riff arriving center right just before she tackles the next verse. Stacked response vocals are center left, and the guitar riff continues to recur off to the right. (And yep, the harp returns too, exactly where it was before.)
"Sing it girls," interjects Dolly before the background singers do just that, slightly behind her for the next full chorus. "I am, I am," she asserts as the final gospel run ensues with organ accompaniment wafting up to the heavens, all before the resultant clapping, hooting, and hollering pan wide to finish this holy declarative narrative with aplomb. "Man," Dolly sure knows how to spin a yarn in Atmos, doesn't she?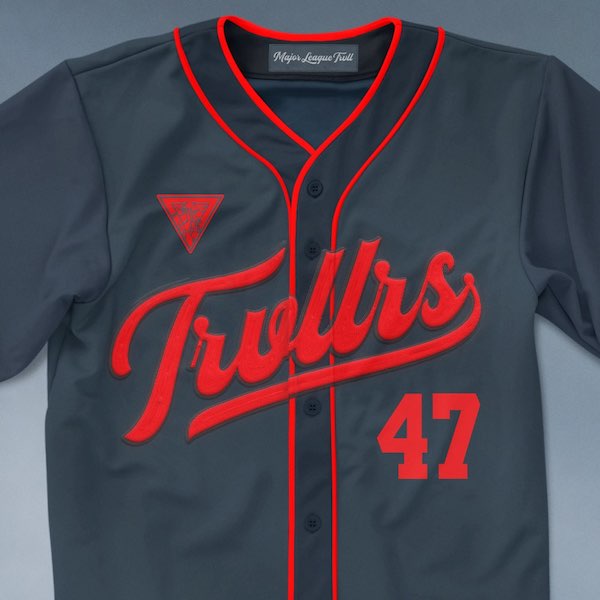 MAJORLEAGUETRVLL: "FOR THE WHOLE TEAM (FEAT. NATE TRAVELLER)"
Up-and-coming Florida-bred singer/songwriter/rapper Nate Traveller shines brightly on the quite anthemic "For The Whole Team"—and it's a player of a track that totally hits it out of the park in Spatial Audio.
Apple gearhead diehards first heard "Team" play during the company's Peek Performance event this past Monday, wherein AMTV announced its new partnership with Major League Baseball (a.k.a. MLB). The track's unbridled energy connects right out of the batter's box, as Nate's all-channel lead vocal implores us "it's time to go," with a slight, cool reverb repeat of "go" rolling off to the left. The hard-charging synth hook takes things deep to centerfield, and then Nate returns to rap the first verse, moving right of center to left of center and back with his recurrent "yeah" punctuating the end of each line, almost like he's pounding his glove while sizing up the competition. Then the song's gnarly, insistent synth riff re-emerges—think NIN meets MLB—to travel just behind Nate with pummeling percussive hits in tow, the volume of the overall track ebbing and flowing like a classic pitch-count duel.
After Nate declares "again," the word repeats on a clockwise echo loop in all channels, ratcheting up in volume until his lead vocal rises back upwards. On a later verse, "feet" is the key word to get the echo treatment, trotting around the field like it's touching all the bases during an inside-the-park homerun. And then, the driving, low-end thrust of the track's back half elevates its final inning to the upper deck.
Indeed, "For The Whole Team" is wholly ready to play ball in Atmos.
Related:
HOW TO GET THE MOST OUT OF SPATIAL AUDIO
For more about the specs, gear, and setup options you'll need to experience the very best of the ever-expanding Apple Music universe of fully immersive Made for Spatial Audio Dolby Atmos mixes, go here.
FURTHER LISTENING
Still want more Made for Spatial Audio options to listen to before an all-new Spatial Audio File returns next Friday? Go to Apple Music: Spatial Audio Relations to get an additional all-channel fill.