As Long As You Stand By Me, Spatial Audio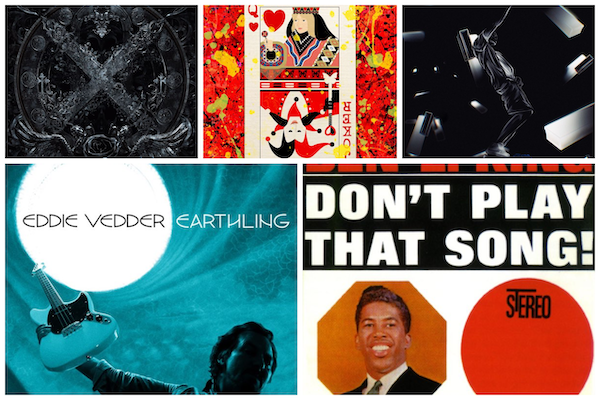 EDDIE VEDDER: EARTHLING
On February 11, Pearl Jam frontman Eddie Vedder dropped his third solo offering, Earthling, and it's a fine collection of hard-charging rockers and lush midtempo balladry alike. Vedder's Earthling largess is due in part to the aegis of genre-hopping producer Andrew Watt and a litany of top-tier guests, including Stevie Wonder (signature harmonica sections on "Try"), Elton John (co-lead vocals and piano accompaniment on the uplifting love snapshot of "Picture"), Benmont Tench (ace keyboard embellishments on the AOR-friendly singalong "Long Way"), and Ringo Starr (drum flourishes on the orchestrated, Beatles-suggestive "Mrs. Mills") among them.
The album's second track, "Power of Right," benefits greatly from the creative mindmeld between Vedder, producer/guitarist/bassist Andrew Watt, multi-instrumentalist Josh Klinghoffer, and drummer Chad Smith, most especially in Atmos. The latter two musicians are already quite familiar with each other's playing styles, thanks to their respective tenures in Red Hot Chili Peppers. (To wit: Smith has been on the RHCP drumkit since 1988, and Klinghoffer was the band's lead guitarist for a decade ending in 2019, in addition to have played alongside Vedder in Pearl Jam as a touring guitarist.)
On-beat handclaps fuel the opening of "Power of Right" from center right to center left, as the ensuing multitracked guitar riffage is panned wide, with insistent piano from Klinghoffer slightly back in the mix when Smith's drumming enters to hit it straight down the middle. Vedder's signature baritone starts centered before rolling left, then goes above the plane for the uplifting choruses. After the first chorus, the handclaps are more forceful and pronounced as they're brought forward and made even more prominent across the soundstage. A churning bass line take over the next verse, and when Vedder gets to the bridge and unleashes the wailing fury of his all-out lung power, "Right" shifts into full-bore, all-channel overdrive.
Meanwhile, one of the album's more adventurously arranged offerings, "The Haves," shifts the overall tone of Earthling in the most Atmos-friendly of ways. Vedder's breathy baritone commences just right of center, then moves to left center on the second verse. A light tambourine enters in verse three, appearing slightly above the soundfield. Acoustic guitars are split wide across the front channels, and you should be able to discern fingers sliding up and down guitar fretboards while they're changing chordal positions amidst the piano accompaniment.
A string section enters somewhat subtly midway through the track at the same time the tambourine takes on a bit more prominence of its own, though make no mistake—Vedder remains the pre-eminent star of the mix. The track's final 20-plus seconds find both Vedder's vocal and the strings going further on up into the ether until they drop out for the final piano chords—and be sure to listen for the final rest detail too. Is it a foot coming off a piano pedal, a string player and/or guitar player putting down their respective instruments, or. . .? (You decide.)
"The Haves" is a prime example of a Spatial Audio track that reveals its finer details much more fully upon successive listens. In short, the entire Earthling album is simply out of this world in Atmos.
ED SHEERAN: "THE JOKER AND THE QUEEN (FEAT. TAYLOR SWIFT)"
Ever the clever wordsmith, the tousle-haired ginger British pop star-singer/songwriter known as Ed Sheeran has just served up a newly revised version of "The Joker and The Queen," an affecting piano ballad from his full-length October 2021 release = by way of new lead and harmony vocal elements courtesy of one Taylor Swift—and it's a clear track upgrade in Dolby Atmos.
Sheeran opens the proceedings with his breathy intro verse commencing in the left, then going right before centering itself. Here, he's truly far, far out front in the mix ahead of the piano backing. The second verse pulses his vocal back and forth once again—and if you're a sucker for vocalized detail as much as I am, then zero in on his inflections and extensions of the vowels in each word of the phrase, "best in me."
Swift takes over on the next verse section, in turn making it truly her own—mainly centered to start, with a few words panning out seemingly at will. She counters herself in the left, commencing with the repeated harmony line, "but you called my bluff," then begins doubling her lead as strings commence on the left. Sheeran joins in for the final line, a finely blended vocal take on the song's now more clear singing-role-assigned title.
The strings take over the ensuing break as Swift's voice rises into the heavens, behind the strings at first before wailing upward at an even higher volume. Sheeran comes back to lead a few lines of his own before Swift melds beautifully with his voice to the very end, where air and/or deliberate surface noise brings it all home.
Ed Sheeran is no joke as a songwriter, and Queen Tay is his perfect Spatial Audio match. Play this version of "Joker/Queen" back-to-back with the original, Sheeran-only take from =, and it should be no contest as to which one you'll prefer. (Hint: It rhymes with Catmos.)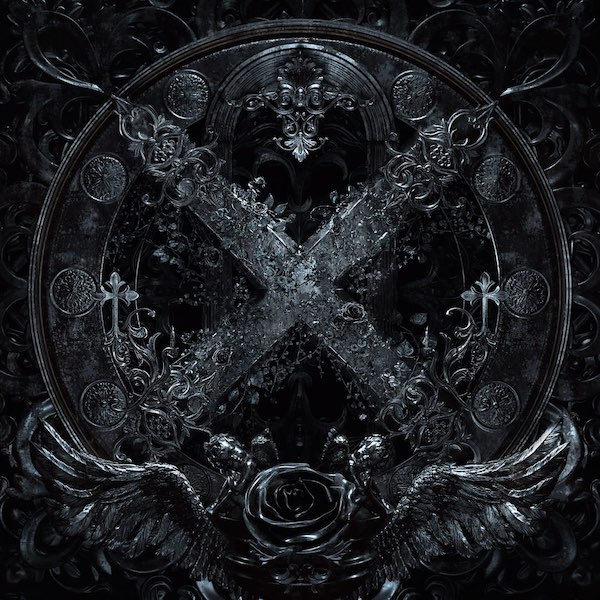 CHRISTINA AGUILERA & OZUNA: "SANTO"
Four-octave-range chanteuse Christina Aguilera renews the exploration of her rich heritage on the January 2022 Spanish language La Fuerza EP, and one of its standout tracks in Atmos is "Santo," a reggaeton-inflected collaboration with Puerto Rican rapper/vocalist Ozuna.
Street noise chatter opens the track before Aguilera's angelic voice moves to the forefront of the mix overtop a percussive element, slinking across the soundstage until she ends up doubling herself in a higher range. Take heed—your volume specs and low-end settings best be ready for the insistent slamming bass that joins the refriega at this point.
Ozuna enters on his own at center left and in the forefront just after Aguilera emphasizes "santo"—which is Spanish for "holy"—with her exuberant responses that back up his lines wafting across the field behind him. As Ozuna keeps going and flowing, Aguilera unlocks her signature high-range emoting in key spots—sometimes in the heightosphere, and other times all across the front stage. Frankly, it's a joy to hear a maestro vocalist like Aguilera at work like this, especially when it gets briefly punctuated by her unbridled laugh. Todos granizan audio espacial!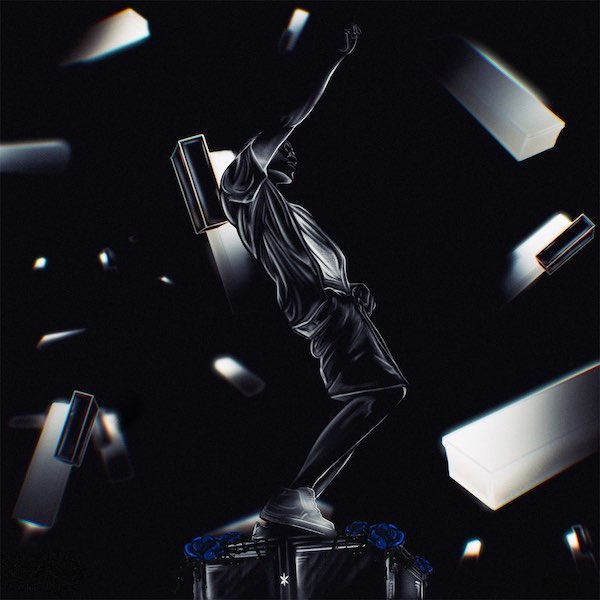 FIVIO FOREIGN, KANYE WEST & ALICIA KEYS: "CITY OF GODS"
NYC rapper Fivio Foreign, rap kingmaker Kanye West, and ever-soulful vocalist Alicia Keys join forces together on the truly explosive "City of Gods," the first single released ahead of Fivio's upcoming B.I.B.L.E. LP—and it is absolutely devastating in Atmos.
Keys, to borrow a legendary fighter's phrase, floats like a butterfly and stings like a bee above the mix clouds with her impassioned, in-the-heights reading of the song's recurrent vocal hook, which is culled from the chorus of The Chainsmokers' 2015 hit "New York City"—though no one could be faulted for paralleling it with how movingly Keys also carried the elegiac choruses on her 2009 chart-topper with Jay-Z, "Empire State of Mind."
Fivio follows Keys, rolling right to left as his flow picks up the pace, and then he chimes back in again down the middle after another killer Keys section to continue revving on and ripping it up. At this point, another guest, Playboy Carti, enters the picture to trade verbal jabs, dodges, and parries with Fivio all around and across the soundstage before Keys returns to resume her choral reign. The percussive backing track and its entangled, swirling keyboard sample mostly fall back during the balance of these energetic rapped and sung segments—exactly as they should.
Kanye owns the back half of the track in full assault mode down the middle, also making sure to make direct lyrical reference to "we went off the grid," a clear nod to his same-named collaboration with Fivio on Ye's monster 2021 album, Donda. After that, Kayne lays out as Keys takes the final choruses to the very end, as her in-the-clouds repetition of the line, "Go easy" takes the track's finish into the Big Apple stratosphere.
The Spatial Audio "Gods" have spoken, and this "City" is completely on fire in Atmos.
BEN E. KING: "STAND BY ME"
Late, great soul/R&B legend Ben E. King's all-time hymnlike classic 1961 No. 1 hit "Stand by Me" has sure gotten some buzzworthy attention of late thanks to its role (no spoilers here!) in Episode 6 of Season 2 of HBO's hit drama Euphoria, and it stands even taller in Atmos. King's original "Stand by Me," inspired by an early 20th century gospel spiritual and co-written with and produced by legendary songwriting duo Jerry Leiber and Mike Stoller, further popularized the I-vi-IV-V doo-wop chord progression heard on a number of high-profile '50s and '60s hits—but this particular track is considered to be the benchmark.
The song's iconic, down-the-middle double-bass intro, accompanied by a percussive scratch and resonant triangle hits, sets the stage for King's out-front vocal entry with the line, "When the night has come." More than just a hint of vocal reverb emerges at the end of each line as light guitar strums also arrive to assist with carrying the melodic weight.
As King gets his gospel on during the choruses, the strings enter behind him across the stage to add more drama. A low baritone vocal hum supports the next verse and chorus. The strings take full lead in the solo section, as do more noticeable background vocals, both elements rising together to the heavens akin to a divine gospel chorus.
The volume of King's moving pleadings begins to fade on the line, "Whenever you're in trouble" as the track continues to fade out—but let's be honest. We all wish "Me" would just keep on going so we could hear King get lost even further in the impassioned ways he varies his readings on that title-line mantra, don't we?
"Stand by Me" continues to stand the test of time six decades beyond its inception—and that's but one of the reasons it towers above the rest to be duly anointed as our favored Spatial Audio track to put on repeat this week.
Related:
HOW TO GET THE MOST OUT OF SPATIAL AUDIO For more about the specs, gear, and setup options you'll need to experience the very best of the ever-expanding Apple Music universe of fully immersive Made for Spatial Audio Dolby Atmos mixes, go here.
FURTHER LISTENING Still want more Made for Spatial Audio options to listen to before an all-new Spatial Audio File returns next Friday? Go to Apple Music: Spatial Audio Relations to get an additional all-channel fill.