Test Report: Yamaha RX-A3000 A/V Receiver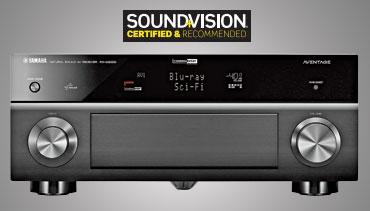 There's a trend afoot in A/V-land to make even Flagship receivers simpler (at least on the outside), easier to use, and physically more compact and less intimidating. Now Yamaha has boarded this bus, not just with a single model but with an entire new family of AVRs it's calling Aventage (rhymes with fromage). Cheesy names aside, the news here is that, for once, "new and improved" really is: new form factor, new user interface, new network-ability, new remote control, and lots of new (or at least evolved) audio and video technology.

At the top of the lineup sits the RX-A3000, whose moderately compact form encompasses a 7 x 140-watt amp and new-to-Yamaha IDT HQV (formerly Silicon Optix) video processing. On the audio side, Yamaha's DSP-surround prowess is of course a prominent factor. There's also an all-new graphical user interface that brings Yamaha to the front row of the GUI class, network audio streaming and Internet radio, and integration of Yamaha?s ?Scene? one-key prefab macros.

SETUP
The RX-A3000's YPAO (Yamaha Parametric Room Acoustic Optimizer) auto setup is brand-Y's proprietary equivalent to the Audyssey routines found in so many competitors. It's generally similar in concept, though Yamaha includes a curious triple-boomerang-shaped mike-stand adapter that's required if you opt for an angular-measurement option (which is said to calculate exact speaker placements and orientations more accurately).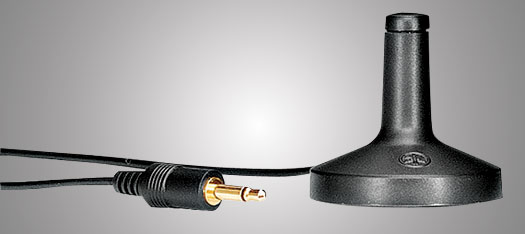 I've now experienced about a half-dozen different auto-setup/EQ/room-correction schemes, and found Yamaha's - at least as manifested in the RX-A3000 - one of the few to match Audyssey's top MultEQ XT system in over-all positive results. Its speaker/room correctives met my expectations based on my longstanding knowledge of my system and room responses. And its corrections were restrained enough to first do no harm, which should always be the prime directive for any such system. Yamaha also includes a neat "copy" function that allows you to duplicate the auto-derived correction settings to the user- adjustable PEQ (parametric equalizer), which you can then tweak and A/B compare with the stored curves.