Test Report: Panasonic TC-P55VT50 3D Plasma HDTV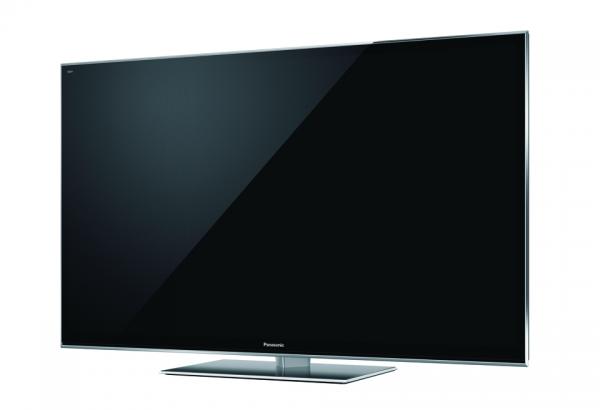 Every year Panasonic's flagship plasmas up the performance bar another (albeit small) notch, and the bar is now set very high. Plus, the TCP55VT50 has all the bells and beeps you'd expect from a top-of-the-line HDTV in 2012, including 3D (in active guise), smart TV streaming, a Web browser, optional 96-Hz refresh, and even a fancy touchpad remote.
Setup
Panasonic's blue and yellow menus will be familiar to anyone who has used one of the company's TVs in the last eon. Like a pair of old jeans, they get the job done. The main remote, too, hasn't changed much in recent years. This version sports a glossy black finish, is backlit, and, most important, has a button to get you directly to Viera Connect, Panasonic's streaming portal.
What's new is a small, palm-size touchpad remote that connects via Bluetooth. It makes navigating Web pages easier, though I found the standard remote better for adjusting the TV's picture settings.
If that weren't enough, Panasonic also has a control app for Apple and Android devices. The app connects via Wi-Fi and offers a duplication of all the standard remote's features, access to all the TV's various inputs and functions, a keyboard for Web navigation, and more. It's pretty handy, and it's free.
Panasonic's Viera Connect streaming interface has all the services you'd expect, including Netflix, Vudu, etc. Unlike with most of Panasonic's competition, Amazon Instant Video is available — a worthy inclusion. There are nine tiles (with others stacked below on other "pages"), with the center acting as a sort of picture-in-picture to show what you were watching the moment before you accessed Viera Connect. (One of the tiles is another ad, and unlike the banner ad when you turn on the TV, this one can't be disabled.) The other tiles can be rearranged so that the ones you use the most can appear on top. The TV's Web browser loads pages fairly fast, and if you use the smartphone app, navigation is reasonably easy. It's still not as simple to use as a tablet, a computer, or even a smartphone itself, but I can see it being useful in a pinch.