Test Report: Monitor Audio Bronze BX Speaker System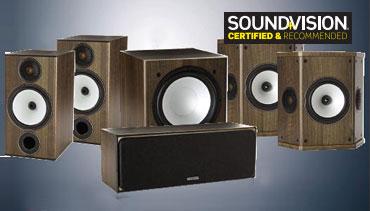 The old saw (variously attributed to Voltaire and Caracciolo) about the British having 60 religions and but a single sauce might be applied almost as aptly to their loudspeakers. The doughty islanders have a thing for speakers, and there's no question that the Brits design more excellent examples per capita than any other nation.

Monitor Audio is a perfect case study. Unknown to many Americans, the brand is a long-established name in the U.K. (and around the world, among the audio-aware classes) as a source of intelligently engineered, carefully wrought, and meticulously made designs.

Monitor's new Bronze BX2 is a classic of the genre, a Goldilocks-size 6-inch two-way, visually unremarkable except for the obvious quality of materials and care of fit and finish. To be fair, though, the speakers' pale, ceramic-coated alloy woofer diaphragms and gold-toned tweeters look distinctive enough when the grilles are off.

Monitor sent along a complete Bronze family, including a BX Center, BXFX dipole/bipole surrounds, and a BXW10 subwoofer. (The extended family also includes two towers and a smaller bookshelf.) Of course, Monitor makes three higher-end families - Silver, Gold, and Platinum - as well, distinguished by costlier drivers and by splendid real-wood finishes. (All of the Bronzes are vinyl, though it's unusually convincing vinyl.)

SETUP
I deployed the Monitor Audio suite according to my usual practice, with the BX2s and BX Center on appropriate stands, BXFX surrounds on my high shelves to either side of my studio's seating, and the BXW10 sub slightly behind and beyond the right-front position - a proven sub location. Only the BX2s include doubled terminals for biwiring.