The Speakers Remain the Same!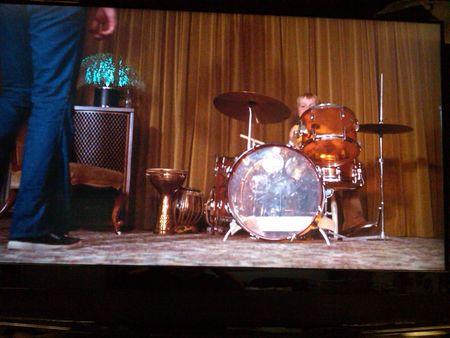 The next leg of Jason Bonham's Led Zeppelin Experience tour is officially underway, and I highly recommend you check it out. Dates and info are here. I saw the JBLZE at the Best Buy Theater in the heart of Times Square in NYC last November 8, and was blown away by his setlist choices (which I won't give away here) combined with the heartfelt personal stories he related between songs about the life and times of his father, the late drumming icon John Bonham.
Jason and I sat down before that NYC show to talk about the sonic secrets of the mighty Zep's rhythm section, and that full interview will post here soon. But there's one thing I can share with you all right now.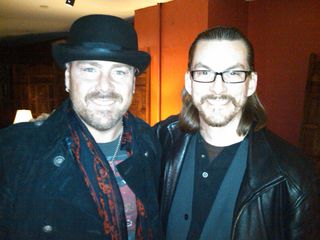 My most pressing question for Jason had to do with a scene in the 1976 film The Song Remains the Same, one that occurred during one of John Bonham's segments, interspersed between the mighty Zep's powerful (though some would say uneven) live MSG performances. In this particular scene, a then nine-year-old Jason is shown bashing away behind a drum kit while his proud papa cheers him on. So my question to Jason was this: Are those floor-standing speakers behind you Sansui? And do you or your Mom still have them?
He didn't hesitate in answering: "Yes, they're Sansui speakers. And I'm pretty sure Mom still has them back in England."
The next day, Jason emailed me the confirmation after checking with her: "Yes, they're still at home, and we had them reconditioned about 10 years ago. She's running them with McIntosh amps and preamps."
Hmm, I think an across-the-pond onsite listening session is warranted, don't you? Stay tuned...
- Mike Mettler