Sony VPL-VW995ES LCOS Projector Review Test Bench
Test Bench
Full-On/Full-Off Contrast Ratio: 19,000:1
Measurement were taken in a variety of conditions with the bulk using the Reference preset. The selected gamma preset was 2.4. All calibration was done with the dynamic laser disabled and the contrast ratio measurements taken in a variety of modes as noted. Calibration work was done using a Colorimetry Research CR100 colorimeter profiled to a Jeti Specbos 1211 spectroradiometer via CalMan 2018. All viewing and measurements were done on a 140-inch diagonal 2.35:1 Stewart Studiotek 100 screen (1.0 gain).
Full on/off contrast was measured with a Minolta T-10 meter from 4 inches away from the lens face. I tested the projector at various laser levels using a range of dynamic laser setttings.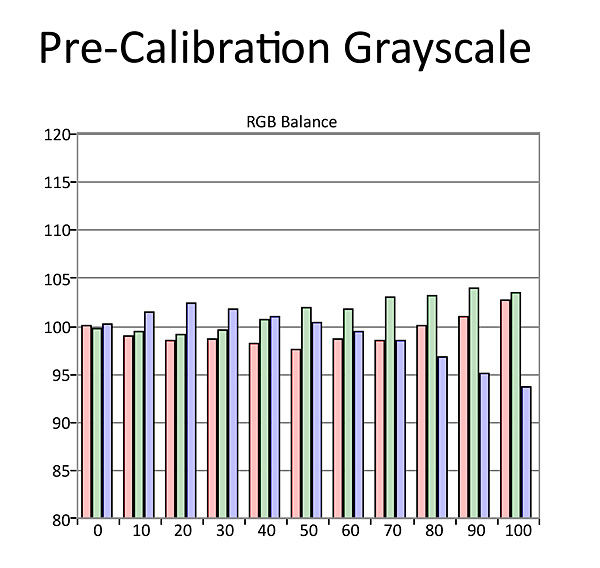 The RGB tables were captured from a calibration workflow in CalMan 2018. SDR calibration was measured with REC. 709 and BT.1886 targets.
The color gamut of the VPL-VW995ES in REC. 709 was nearly spot on with no value exceeding a Delta E of 3. No color management system adjustments were needed after the grayscale was dialed in, with all colors measuring below a dE of 2. Luminance and Saturation values throughout the inner gamut were also very accurate.–KRD
COMPANY INFO

Sony

(877) 865-SONY

sony.com

ARTICLE CONTENTS
WHERE TECHNOLOGY BECOMES ENTERTAINMENT