Sony's MicroLED Display Is Stunning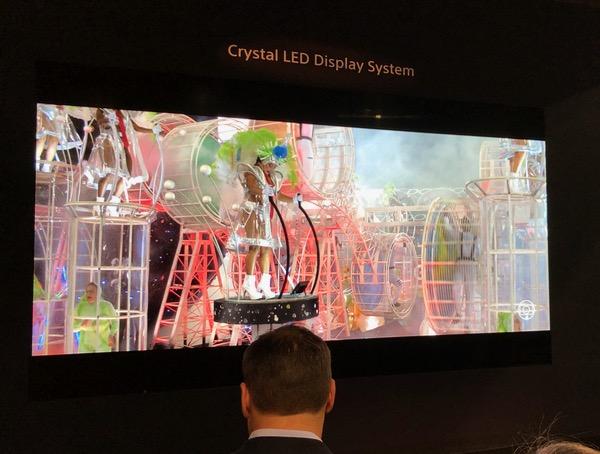 Sony dazzled CEDIA showgoers with its Cinema Crystal LED (Micro LED) display, now available for home installation in screen sizes ranging from 109-inch diagonal to 65-feet! It looked stunning, as it should for prices that will not only reach the "if you have to ask" category but the "Is your name Bill Gates or Jeff Bezos" level.
More real-world and still impressive for those who want a super-sized flat screen experience was Sony's XBR-85950G, which will only set you back $5,000. The 85-inch TV welcomed visitors into a theater featuring dualing demos of Sony's upscale VPL-VW885ES and the VPL-VW5000ES laser projectors on an immense 200-inch Screen Innovations Slate screen — actually too big to show off the VPL-VW885ES at its impressive best. While these are still current, they've both been modestly upgraded. The other projectors in Sony's home lineup remain unchanged.
WHERE TECHNOLOGY BECOMES ENTERTAINMENT