Sony Announces Pricing for New 4K HDR HDTVs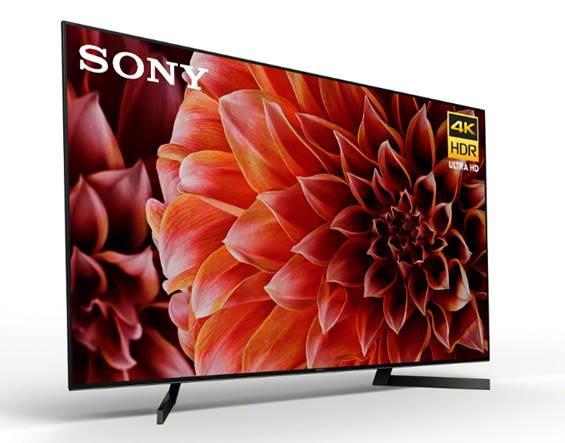 Sony today announced pricing for the X900F and X850F series of high dynamic range (HDR)-enabled 4K Ultra HDTVs it previewed at
CES 2018
in January.
Pricing for the X900F series is as follows:
• 55-inch XBR-55X900F, $1,500
• 65-inch XBR-65X900F, $2,300
• 75-inch XBR-75X900Fm $4,000
The X900F models, which will support Dolby Vision via a firmware update to be released later this year, feature Sony's new X1 Extreme 4K HDR processor, which draws on three proprietary technologies to improve picture quality, regardless of the source material, according to Sony. "Object-based HDR remaster" adjusts contrast in real-time, while Super Bit Mapping 4K HDR uses 14-bit signal processing to smooth out gradations by breaking up solid bands of color and "dual database processing" compares images against a reference database to reduce noise and enhance picture clarity.
Pricing for the X850F series is as follows:
• 65-inch XBR-65X850F, $2,000
• 75-inch XBR-75X850F, $3,300
The X850F models features Sony's X1 4K HDR processor, "object-based HDR remaster" technology, and, 4K HDR Super Bit Mapping.
For more information, visit sony.com.
WHERE TECHNOLOGY BECOMES ENTERTAINMENT