Sonos Launches Sonos Radio Streaming Service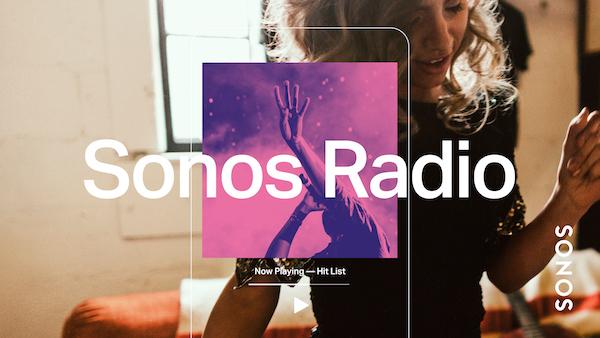 With a global pandemic driving streamed news consumption to record numbers, internet radio has become an essential part of our locked-down lives. To that end, smart speaker-maker Sonos today announced the launch of Sonos Radio, a free ad-supported radio streaming service available exclusively on the Sonos platform for owners of the company's products.
According to company, the new service, which is meant to complement the 100-plus existing streaming options on its platform, features "more than 60,000 radio stations from multiple streaming partners alongside original programming from Sonos." Those partners include TuneIn and iHeartRadio at launch, with more stations eventually to come from Radio.com and UK-based radio service Global.
Along with providing access to streaming radio stations worldwide, Sonos Radio also offers both genre-based music and artist-curated stations. The ad-supported genre stations feature music from the Napster catalog handpicked by DJs and "tastemakers." Artist-curated stations are ad-free and will reflect the curator's "current influences and inspirations." The first artist to be featured is Thom Yorke of Radiohead fame. Yorke's station In the absence thereof... is available at launch and will be followed by stations curated by Brittany Howard of Alabama Shakes, David Byrne, and Third Man Records (the label founded by Jack White).
Sonos Radio will be available pending an update of the Sonos app scheduled for today. For more info visit Sonos.com.