Sinclair Audio Brighton 50B Speaker System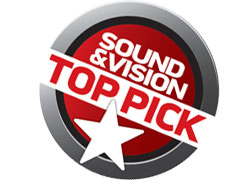 Price
: $1,398
At A Glance
: Silk-dome tweeter with thermal protection • Race-car-inspired woven-fiberglass woofer • Sub's passive radiators kill port noise
From Canada with Love
Canada has traditionally been a cornucopia of loudspeaker manufacturers. That isn't exactly an accident. The Canadian government maintains a research facility in Ottawa with an anechoic (non-echoing) chamber that lures speaker designers like a garden lures honeybees. But Sinclair Audio's roots are in Montreal, as is its Canadian distributor, Jam Industries, which began manufacturing, importing, and distributing musical instruments and other equipment in 1972 and expanded to include consumer electronics shortly thereafter. The company's scope subsequently expanded to include lighting and audio equipment for concert, broadcast, and recording use. Sinclair is distributed in the U.S. by American Audio & Video. It's sold via the same dealer network that handles Arcam, whose audio/video receivers and other products have attracted well-earned rave reviews in these pages.
Sinclair offers three product lines. If you're looking for something with no footprint, check out the Architex Series with its in-wall LCR and in-ceiling models. If you're looking for something with a small footprint, the Sculptura Series offers slim tower, satellite, LCR, and subwoofer models.
But the American Audio & Video people seemed to know me all too well when they suggested a slightly beefier monitor-based system from the Brighton Series.
Brighton encompasses three towers: the 460T, a three-way model with 6.5-inch woofers; the 260T, a three-way 6.5-inch model; and the 250T, a 2.5-way 5.25-inch model. Two-way monitors include the 5.25-inch 50B and 4-inch 40B. Other surround needs are served by the 25CC, a two-way 5.25-inch center; the 45RS, a two-way bipolar surround; and two subwoofers, the 10-inch 300-watt 310S and the 8-inch 150-watt 8S. There's also a satellite/subwoofer set, the 5.1 Cube System.
The system reviewed here includes four 50B monitors ($150 each), the 25CC center ($299), and the 310S sub ($499), at a total cost of $1,398.
Black Diamond Chic
The 50B monitor is slightly more than a foot tall. Its black vinyl enclosures curve at the sides to defeat sound-smearing internal standing waves. Its top and bottom pieces are made of 0.5inch medium density fiberboard covered in black gloss paint. The tweeter is the same 1-inch Black Diamond silk dome used in all Brighton models (with the exception of the 460T tower's metal ribbon tweeter). This fluid-cooled tweeter includes a neodymium magnet and a thermal protection circuit for greater power handling without damage.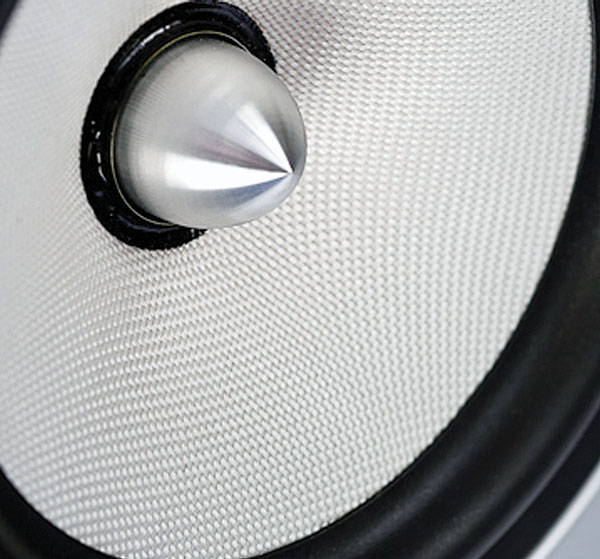 The 5.25-inch woofer is made of woven fiberglass, which Sinclair describes as "a popular material used in the construction of race car bodies, allowing them to stay very light yet maintain perfect rigidity." At the center of the driver is an aluminum phase plug to control response. The plug also lets air flow more freely through the motor structure for better cooling. On the back panel are metal-nut gold-plated binding posts, a port, and two threaded inserts to facilitate wall mounting.
In the 25CC center speaker, two similar phase-plugged woofers flank the same silk-dome tweeter. The 25CC is the only center in the Brighton line, so it's noteworthy to me that its 5.25-inch woofers precisely match the sizes of those in the 50B monitor and the 250T tower. The threaded inserts used on the 50B don't reappear on the 25CC. You'll probably end up putting the center speaker on a shelf or table below your screen.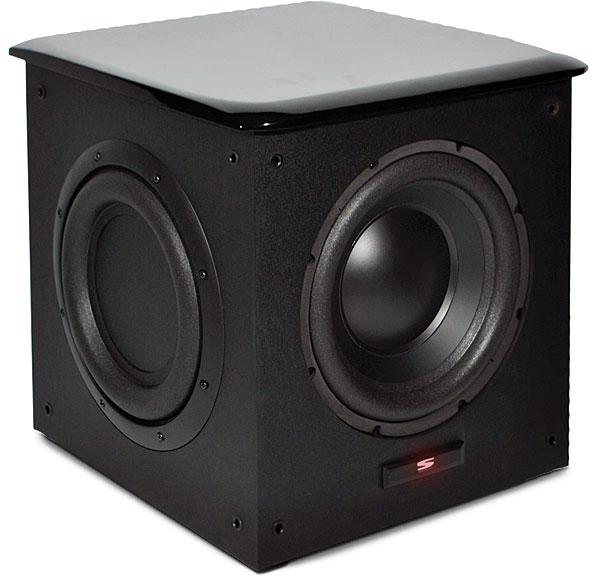 Three 10-inch drivers populate the 310S subwoofer. They include one front-firing active woofer made with an injection-molded plastic cone. On the sides are two passive radiators (Sinclair calls them Planar Depth Radiators) made of resin-bonded wood fibers and supported by dual surrounds in front of, and behind, the radiator. Passive radiators are used in lieu of a port, eliminating the chuffing noises often associated with ports. The black gloss that adorns the monitor and center speakers reappears on the sub's top surface as well as the edges of its grille. On the back panel are two line-level inputs, one of which also serves as a mono LFE input.
Associated equipment included a Rotel RSX-1550 A/V receiver and OPPO BDP-83SE universal disc player. All movie demos were Blu-ray Discs with DTS-HD Master Audio soundtracks.